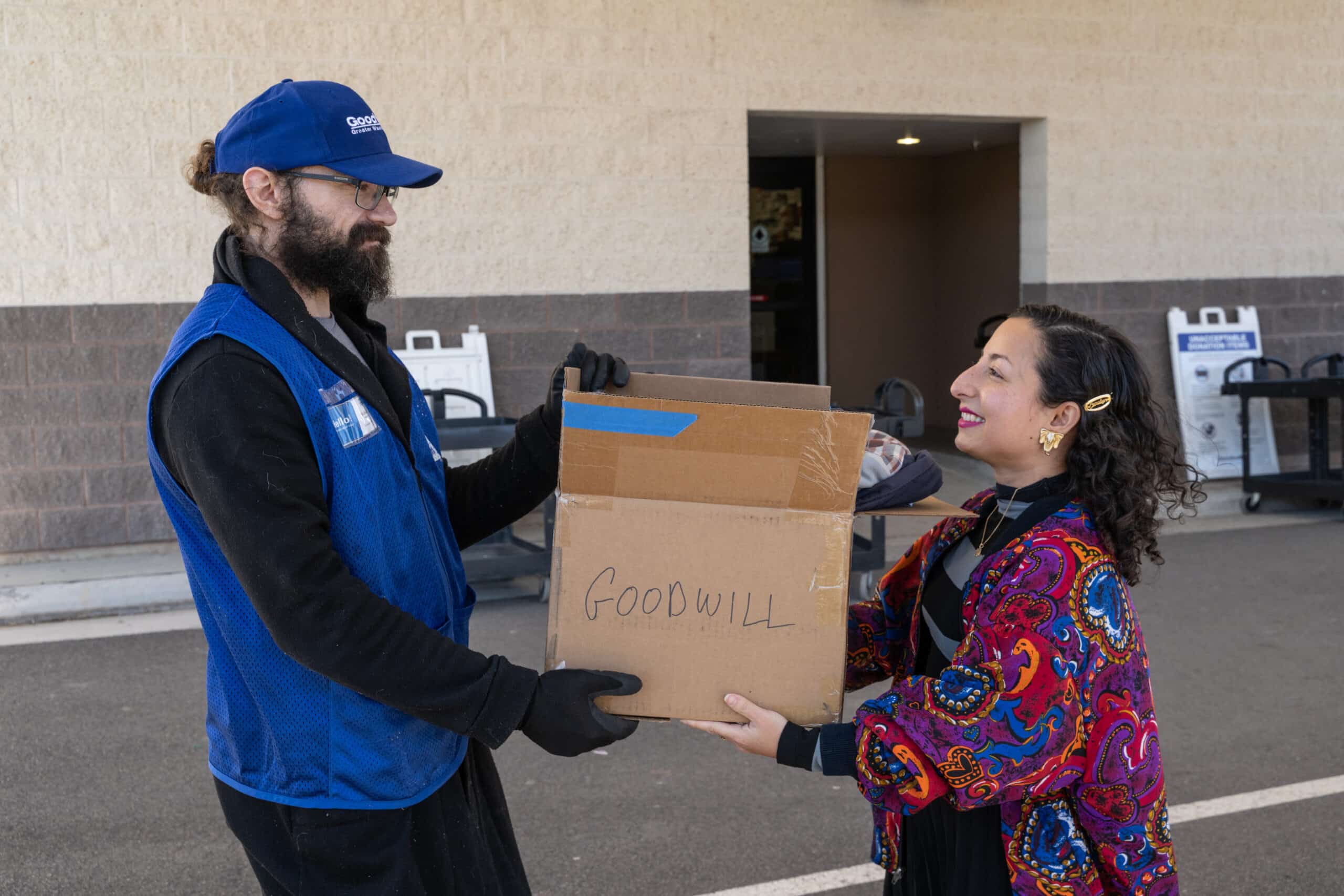 Ah yes, the flowers are blooming, the sun is shining, birds are chirping...and our living spaces are bursting with clutter! Do you know what that means?! It's time for some needed spring cleaning. 
In celebration of the season of transition and Earth Month, here are five less common spring donation tips to ensure that your unwanted items stay out of landfills and within the circular economy. While some of these suggestions may not be new to you, they are helpful reminders when embarking on your next decluttering adventure - any time of the year! 
Please refrain from using items like clothing and towels as packing material for glassware: While we are all about repurposing and reusing, it is not always best to pack fragile donations with clothing and linens. This method can confuse Merchandise Processors who hand-sort donations and can be dangerous. Broken glassware and ceramics could mix with other soft materials and create an unsafe work environment.
Donate like items together. Donate similar items together (for example, all shoes packed together) to make the sorting process more efficient for the Goodwill team. This way, donations are processed faster and quickly placed on the sales floor for customers to purchase. 
Donate in cardboard boxes and plastic film bags at DC Goodwill locations. Breaking news! Goodwill now accepts plastic film donations to be repurposed into composite decking material by Trex. For example, when you donate clothing in a plastic trash bag, it will also be given a second life. Cardboard boxes are recyclable, so we also recommend storing donations in those vessels. 
DC Goodwill will accept any computer or computer accessory, in any condition, other than cracked monitors. Computers will be resold or recycled through the Dell Reconnect program. Also, remember to clean out your donated computer of all files, documents, discs, and data before donating it to Goodwill. 
Donate early. Keep your weekends free of errands clutter and donate on a weekday. Goodwill Donation Centers can be very busy on the weekends - another reason to stop by during the week (most are open until 7 PM)!
We hope these recommendations make your spring cleaning more manageable, efficient, and impactful for you and the community! Donations are the fuel that enables Goodwill to operate. Without donations, we would not be able to provide career paths and training that help people improve their lives. Thank you for your generosity!