Five Things That Don't Belong On Your Resume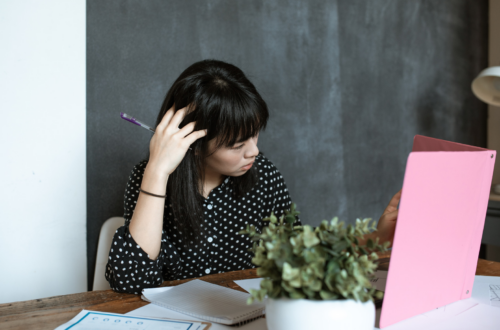 A resume is the first impression. Despite changes in the workforce, especially during COVID-19, a strong resume is still the ticket into the door to help you get that dream job. It unlocks an initial interview. It introduces you in paper form to a future employer. To many, it's almost considered sacred. That's why it's important, more than ever before, to get your resume in top shape. In this competitive working world, a flawless resume, without errors or unnecessary information, can truly help you stand out.
It can be easy to put anything on a resume. You want recruiters to know everything potentially relevant about you. But what you don't include on a resume can communicate a lot about you as well.
1. Your Precise Address
Decades ago, putting your address on a resume was a standard practice due to mailing logistics before the Internet existed. Now, an address is not a necessary piece of information to include on your resume. According to Indeed, putting your exact address on a resume can affect an employer's perception of your candidacy. For example, they could think you live too far from the office. Instead, it might be better to just include your city and zip code instead. 

2. Descriptive Hobbies & Volunteer Experience
Keep your resume short and sweet by only including a line or two about your relevant volunteer experience. If you land an interview, you can use that time to talk about your hobbies and passions outside of work. 
3. Typos
This is a no-brainer but somehow, glaring typos still exist on resumes. Have a friend or family member read your resume before you submit it for applications. We also suggest reading it out loud, slowly, to see how your resume sounds. Lastly, check for typos at the top of your resume, especially in the area where you describe your recent work. This is one of the first sections that recruiters read.

4. An Old Email Address
Especially one that could be considered inappropriate. When applying for jobs, create a special email address that's easy to remember and professional. 

5. "References Available Upon Request."
We recommend refraining from including this line to save space. It's assumed that you will provide references upon request. Would you deny this action if a recruiter requested references? 
As we've stated throughout this post, it's important to keep your resume concise while still being intentional and clear. You can say a lot about yourself with only a few lines. It's all about the meaning of your included information and your word choices. Recruiters do not have much time to read through resumes, so what you do include needs to work the hardest for you.