How Our Work From Home (WFH) Attitudes Have Evolved Over the Past Five Months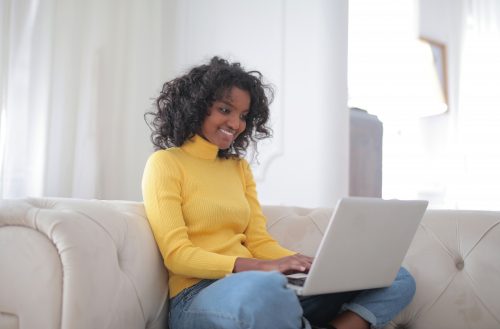 Remember way back in March? The novel coronavirus was, well, novel. Businesses were starting to shut down. Toilet paper was a commodity. And, you had to figure out how to work from home. Remember how you (we) felt? It would be safe to say that this "new reality" was greeted with a collective sigh of, "Ugh!"
Fast forward to today. The virus is a way of life. Toilet paper is plentiful. And, we've discovered that this whole work from home (WFH) thing may not be that bad.
There is a lot of talk about how businesses will operationally adapt going forward. There is less discussion about how the workforce will adapt. More importantly, how the workforce feels about this new reality.
We came upon some recently released data from Nielsen: Total Audience Report: Work From Home Edition; it surveyed the attitudes of people on the current WFH experience. Based on this report, it seems that a large percentage of workers have adapted to this new way of doing business.
For example, 74% of the sample agreed with the statement: Working remotely gives me more freedom and flexibility to live a lifestyle that best suits my needs.
Further, about two-thirds of the sample agreed that, "I have a better work/life balance when working from home."
Slightly less than half the sample preferred working at the office than at home.
While this is only one survey, it does force us to think differently about returning to an office environment. Employers may prefer to have their teams in place. However, those team members are now realizing that working from home opens up new ways of thinking about the work experience.
Schedule flexibility, wardrobe freedom and personal time have all become employee benefits. Not to mention the commute! A city like Washington, DC has an average daily one-way commute of a little more than half an hour. Many of us who have lived that experience wish our commute lasted only 30 minutes. Raise your hand if you are ready to spend at least two hours a day in your car again…
Companies are juggling many variables as they prepare for the post-virus future. Not the least of which is – when will that future arrive. However, employee attitudes on workplace location should be one of those variables companies take into serious consideration. The flexibility of WFH is now a larger part of the list of attributes when evaluating an employment opportunity. Additionally, companies need to tread carefully as they could trigger turnover by not taking the evolving feelings of their employees into account.
It seems like every day the virus throws us a new curve-ball. We – meaning employers and employees – are adapting and changing. Some of those changes are temporary, others will become the new norm.
How will you – and your company – adapt to this?