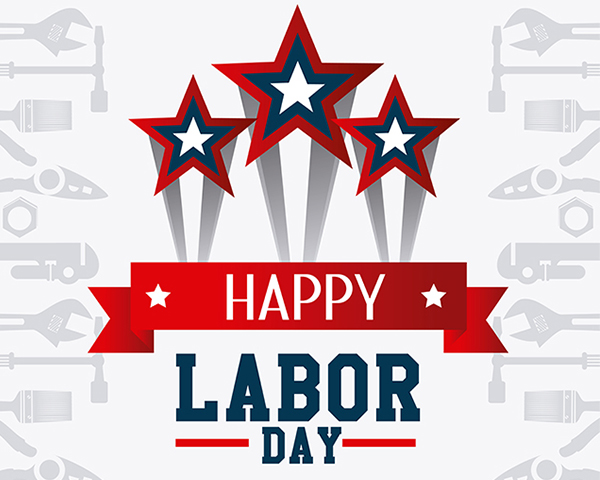 Assuming that you start working full time at 21 and retire at 65, you will end up working over 91,000 hours – a sobering statistic to digest amidst a three-day weekend. That's a lot of labor. It's a good thing that we take one day a year to celebrate all that blood, sweat and toil.
So, this Labor Day thing. What is it all about? And, how did it get started?
Let's go back in time. At the height of the Industrial Revolution in the late 1800's, the average American worker often labored up to 12 hours a day – seven days a week! Clearly, that was not sustainable as workers started to get a bit cranky about those requirements. We're truncating history here to save time but this situation led to riots and – eventually – labor unions.
On September 5, 1882, 10,000 workers took unpaid time off to march on City Hall in New York. This was organized by the Central Labor Union of New York. They did it again the following year and then moved subsequent "holidays" to the first Monday of the month. This so-called "workingman's holiday" soon caught on in other cities. However, as is usually the case – change was slow.
It wasn't until 1894 – twelve years after the movement began – that President Grover Cleveland signed S. 730 into law declaring Labor Day as a national holiday. As you expect, that process was not easy. The bill was first introduced in August 1893 but sat for ten months without debate in the Senate. Once it was brought to the floor it passed quickly and then moved to the House where it passed with no objections.
The celebration of Labor Day has evolved over the years. It was originally concentrated in the more industrialized areas of the country and featured parades and fiery speeches extolling the virtues of the working "man". (Remember, most of the labor force was male).
Now, Labor Day is more about backyard bar-b-ques, retail sales and marks the unofficial end of summer. It seem to be "just" another three-day weekend.
At its roots, Labor Day is set aside to salute the hard-working individuals who have helped build this country. It is a day to celebrate what we spend a good chunk of our lives doing. It is also something most of us take for granted.
Below, we've shared a special video featuring Kia Law – a General Manager at one of our retail stores who got a second chance at having a career at Goodwill. Her story of success is an inspirational example of why we continue to observe this revolutionary holiday. Goodwill of Greater Washington celebrates this day with you and is also proud to celebrate our mission of transforming lives and communities through the power of education and employment. Enjoy your holiday!
*Articles was originally published on 8/26/2019 and has been updated.
---