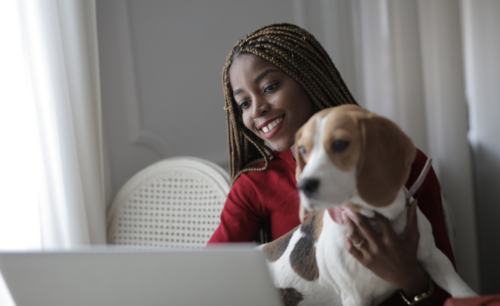 To say that the COVID-19 pandemic has permanently changed workplace culture would be the boldest understatement (so far) in 2022. It's hard to believe we are entering year three of this new reality. Who could have imagined that many people are still working remotely?
As the situation has evolved both employers and employees have reoriented their priorities. What began as a challenge became the routine. Workers discovered that there was more to life than, well, work. Employers found that their teams could be just as productive in a work from home (WFH) environment.
What's next?
As the Great Resignation taught us, workers are re-evaluating their career paths. Personal well-being has climbed to at or near the top of the list in most employee surveys. Mindfulness has become part of the workplace lexicon. Employers are noticing.
Schedules are becoming more flexible. Hybrid is now the preferred choice for many – if not most – workers. The whole concept of meetings has changed. Now, instead of congregating in the conference room or going to a client location, they are being held online. Everyone has become more proficient at this. One new "skill set" is managing all the different platforms. Zoom is different from Teams which is different from Go To Meeting, etc. Taking a meeting in your car is no longer an oddity. Neither is hearing the dog bark or forgetting to turn on your microphone ("You're on mute" is the new business mantra).
There are a couple of workplace functions that are adapting and changing.
First, onboarding a new employee. For many, this is an endless series of video chats. Mostly gone are the days when a new hire is paraded from office to office to meet the team a few at a time. Now it's a screenful of new faces and new names. This requires organizations to significantly alter their onboarding processes. More attention must be paid to the personal well-being of a new hire. Starting a new job is stressful and a lack of close personal contact can exacerbate that feeling. We could go into greater detail on this but you can get some great ideas here: https://www.willistowerswatson.com/en-US/Insights/2021/03/how-employee-onboarding-will-change-in-a-post-pandemic-hybrid-workplace
The other big change businesses are facing is team building. Employee happy hours, casual kitchen conversations, and impromptu hallway meetings are things of the past. Managers must work harder to create situations that continue to foster team chemistry. This article has a variety of ideas on how to enhance team building in a virtual world: https://www.atlassian.com/blog/teamwork/virtual-team-building-activities-remote-teams
Goodwill of Greater Washington was even preparing to launch its own hybrid office approach. Unfortunately, the Omicron variant put that on hold for at least another month as it did with many businesses.
The good news out of all this is that we are already adapting to the so-called "new normal." Change is not as scary as it used to be. Personal development and well-being have taken on a higher priority for both managers and workers. We will continue to learn, grow, adapt and thrive.
How has your workplace experience changed over the last couple of years?
.
---