NDEAM Team Spotlight: Carol Pendleton of United States Geological Survey (USGS)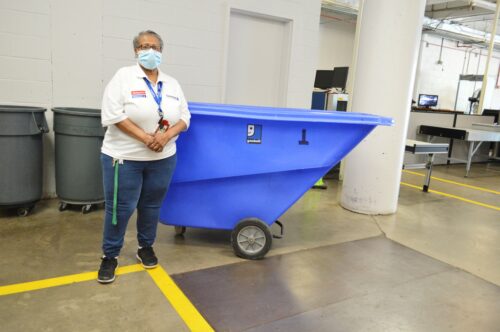 Every October, Goodwill of Greater Washington joins hundreds of organizations across the United States in recognizing National Disability Employment Awareness Month (NDEAM). This campaign is an opportunity to educate our nation's workforce, facilitate discussion about disability employment issues, and lift up the countless contributions of America's workers with disabilities. NDEAM's 2021 theme, "America's Recovery: Powered by Inclusion," reflects the importance of ensuring that people with disabilities have full access to employment and community involvement during the national recovery from the COVID-19 pandemic.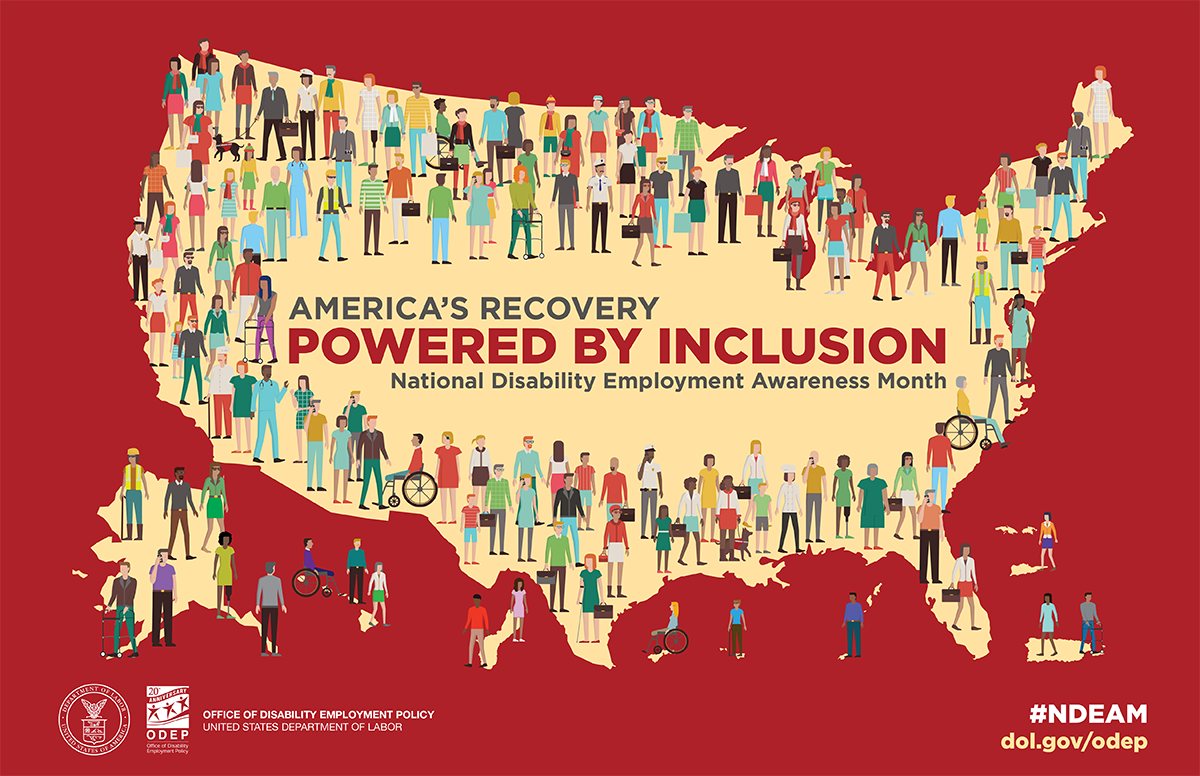 Goodwill of Greater Washington proudly services nine government contract sites, with nearly 80 percent of all labor hours performed by Team Members with differing abilities  In October, we celebrate NDEAM by spotlighting our dynamic team members, sharing their inspiring personal stories, and celebrating their accomplishments.
Carol Pendleton, Supervisor at United States Geological Survey (USGS)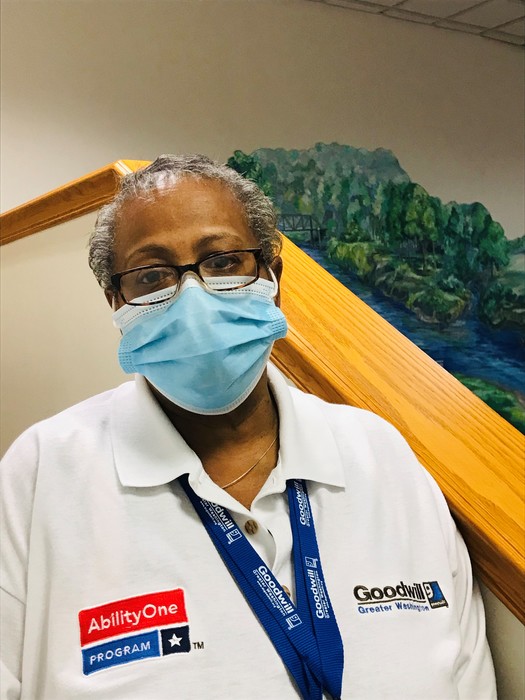 Meet Carol Pendleton. Carol is a Supervisor at one of our AbilityOne contract sites and has been with the organization for over 12 years. She oversees a diverse team primarily responsible for the custodial duties performed at the United States Geological Survey (USGS) in Reston, VA.
Although the USGS spans over 13 million square feet and is home to many wildlife such as wild turkeys, foxes, and snakes, what excites Carol the most about her position are the team members. "I enjoy working with my team and the staff here because I learn something new every day. It's what motivates me to make the daily 90-minute commute to work each morning. The wildlife is a bonus!"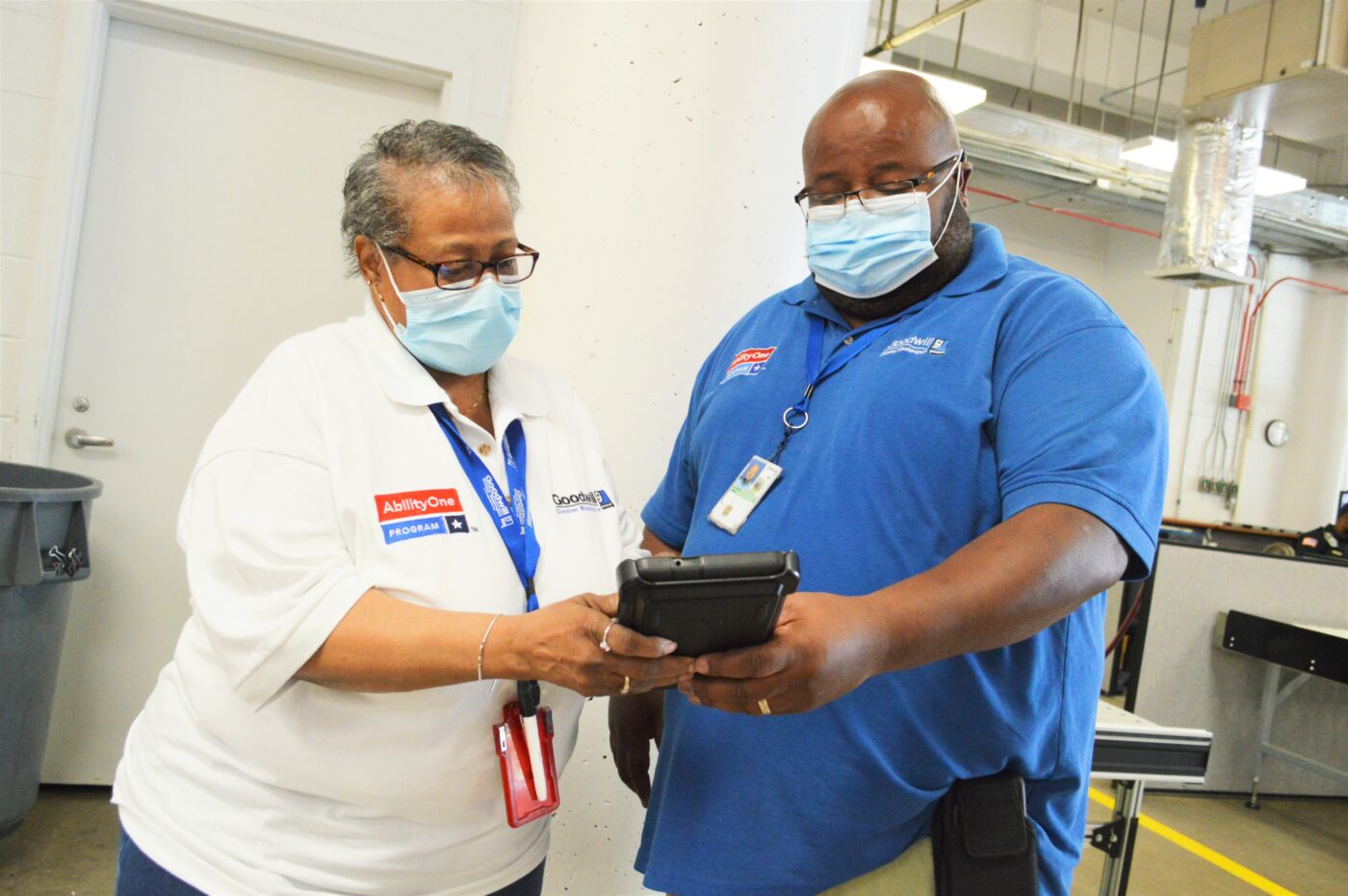 Carol also believes everyone should always be treated with respect and prides herself on exemplifying this principle. "Everyone is born with a gift, and I believe my gift is to be able to effectively communicate with my team members, whom each have differing abilities, with compassion, respect, and understanding. I will always treat everyone the way I would want to be treated."
Thank you, Carol, for using your gift to support your team and their contributions.
Learn more about Goodwill's Contract Services: https://dcgoodwill.org/employment/contract-services/