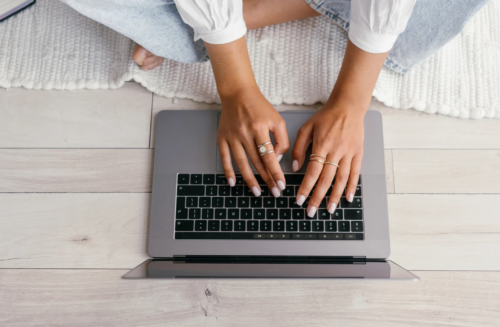 It has always been a thing. The "extra" work we put in during our non-work times. Reading e-mails at night, reading books on vacation that are career-related, or simply working overtime without being compensated for it. This "thing" has become more prominent now that we are in a hybrid workplace culture. The guardrails that outlined work – in the office, regular hours, etc. – have been partially lifted.
The BBC recently published an article titled: "The hidden overwork that creeps into so many jobs." The link is below, but here are a few highlights:
These hidden – even quiet – overwork moments may not feel like work, but they still are. And as this extra effort is morphing into a tacit expectation it is becoming harder for workers to shake off – subsequently, making it impossible to ever turn off.
Sound familiar? How much overwork do you perform and don't even think about it?
For many employees it is easy to fall into these hidden overwork patterns. For one, some of the tasks have simply become baked into office-job culture. As going above and beyond has increasingly become a tacit employer expectation…
We all give 110%, right? We all push ourselves to be more productive and more prepared. And we are doing it on our own time. This level of "dedication" can be taken for granted by employers.
It's really important to distinguish between two types of work – the work that gives you energy and the work that takes energy away from you.
There are benefits to overworking. If you are passionate about your work, you will feel an enhanced sense of self and purpose. The satisfaction of completion can bring a nice rush of endorphins. You might want to know where the line is.
If hidden overwork turns out to be unavoidable, experts say the best thing workers can do is make sure they are getting something out of it, be it inspiration for a project or a salary bump.
The pandemic, coupled with a new generation of workers, has altered the "at work" paradigm. Work-life balance and purpose have bubbled to the top of the preference list. That does not mean we are all a little bit guilty of going the extra mile. We have all done those additional tasks that will help advance our careers and brandish our personal brands. Overwork is a reality for many of us.
One way to mitigate 'overwork' would be to have the confidence to openly express to leadership your current bandwidth compared to your current workload without judgment. Many in this position may not be as vocal about their struggles to complete their tasks within standard work hours out of fear of seeming unable to handle multiple tasks. The fear is this could hinder future advancement within the company.
The key here might be – be aware, communicate and know your limits.
Read the article here: https://www.bbc.com/worklife/article/20220928-the-hidden-overwork-that-cree…
---