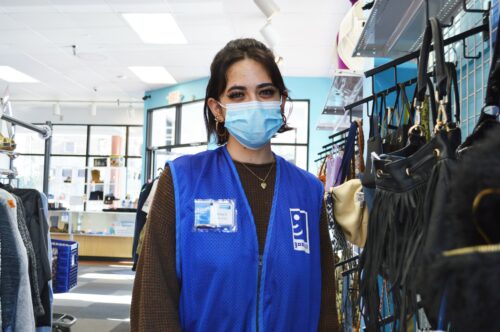 Throughout March, our nation will proudly celebrate Women's History Month, a time when we'll collectively highlight extraordinary accomplishments and historical contributions made by women.
As a part of our organization's celebrations, we will spotlight members of our Goodwill family and share the importance of Women's History Month, in their own words, through the lenses of their unique experiences.
Meet Ariana Sadat.
Sales Associate – Gaithersburg, MD
GGW: Tell us your Goodwill story!
Ariana: I joined Goodwill because I love thrifting, what it does for the environment, and what it stands for. The location is great too!
I've actually lived in a lot of places and have moved around a bit. I was originally born in Florida and lived there for 10 years. I then lived in North Dakota. Since then, I moved to Gaithersburg to live closer to my Dad.
GGW: Outside of Goodwill, what brings you joy? What are your hobbies?
Ariana: Outside of work, I love spending time with my family and friends. I'm really into music. I used to be in the school choir but I don't do that anymore because I go to school online so that I can work full-time. I'm doing an online program through North Dakota schooling so that I can graduate from my old high school.
I used to know how to play the viola and I love to sing. I really love listening to 60's classics and classical music.
GGW: What does Women's History Month mean to you?
Ariana: Women's History Month is a month of empowering who you are as a woman. Standing true to yourself. Especially in a workplace environment. It's very easy to lose yourself out of fear of being looked at as less than or being treated differently. It's about owning who you are.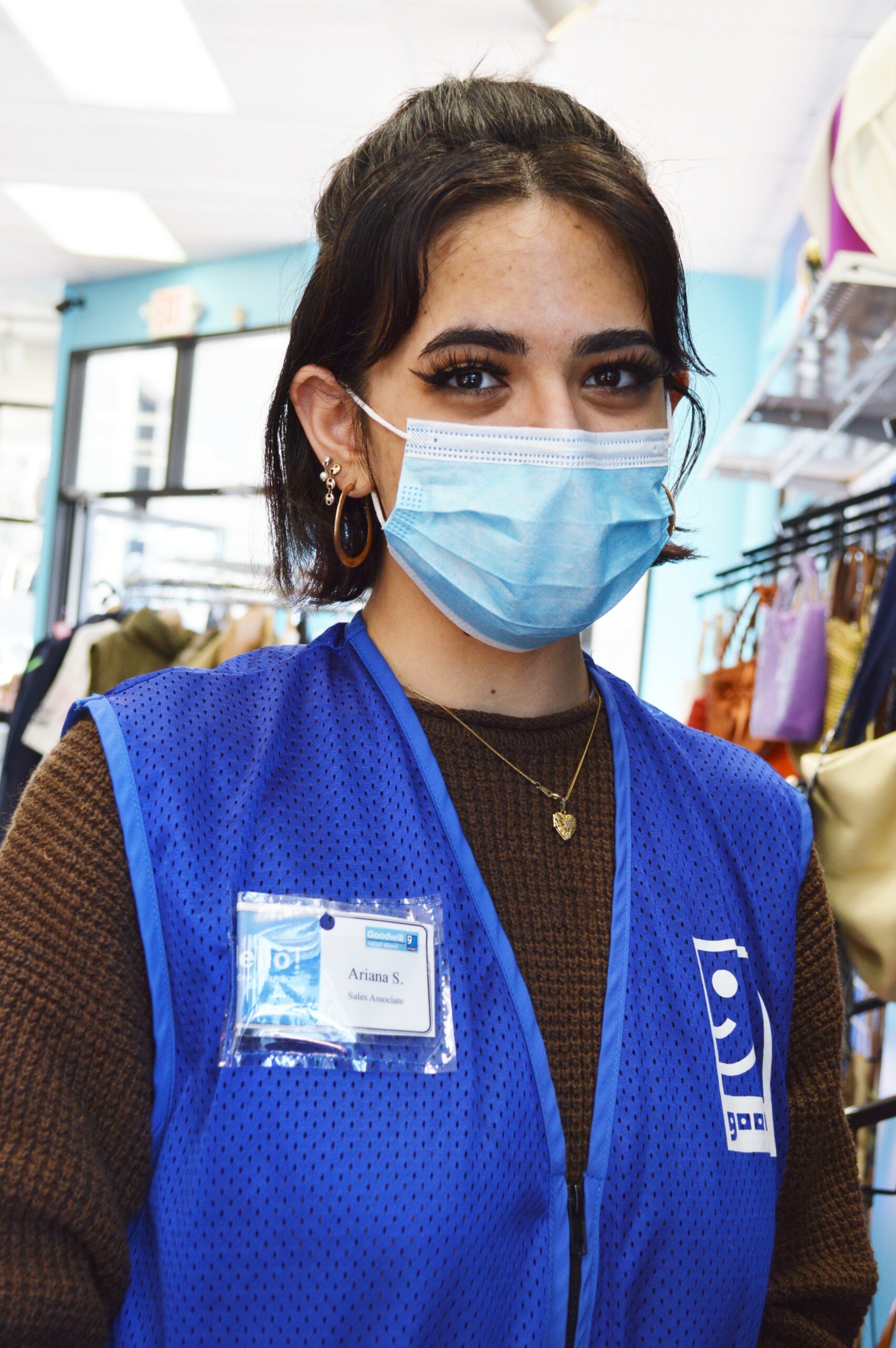 GGW: Who inspires you?
Ariana: My grandmother and my great-grandmother on my mom's side. My grandma was incredible. She didn't stand for anything – she held her ground. She was kind and knew what her values were. My great-grandma is amazing. She's 92 and is the coolest woman. She's very independent and does her own thing. I really admire her for always holding her own. In her earlier years, she worked for the schools and the library. She loves gardening. She's a hard worker.
GGW: What are some challenges that you've faced as a woman in the workforce?
Ariana: People not taking me seriously. I am a bubbly person and I am sometimes questioned about my intelligence – based on my personality.
GGW: What are some of your words of wisdom to other generations of women?
Ariana: Take a deep breath. Whatever people think – focus on you. Do what you need to be happy, healthy, and confident. Just own it.
Ariana, thank you for taking the time to speak with us about your perspective on Women's History Month. We are lucky to have a motivated and passionate individual like you in our Goodwill family!
---