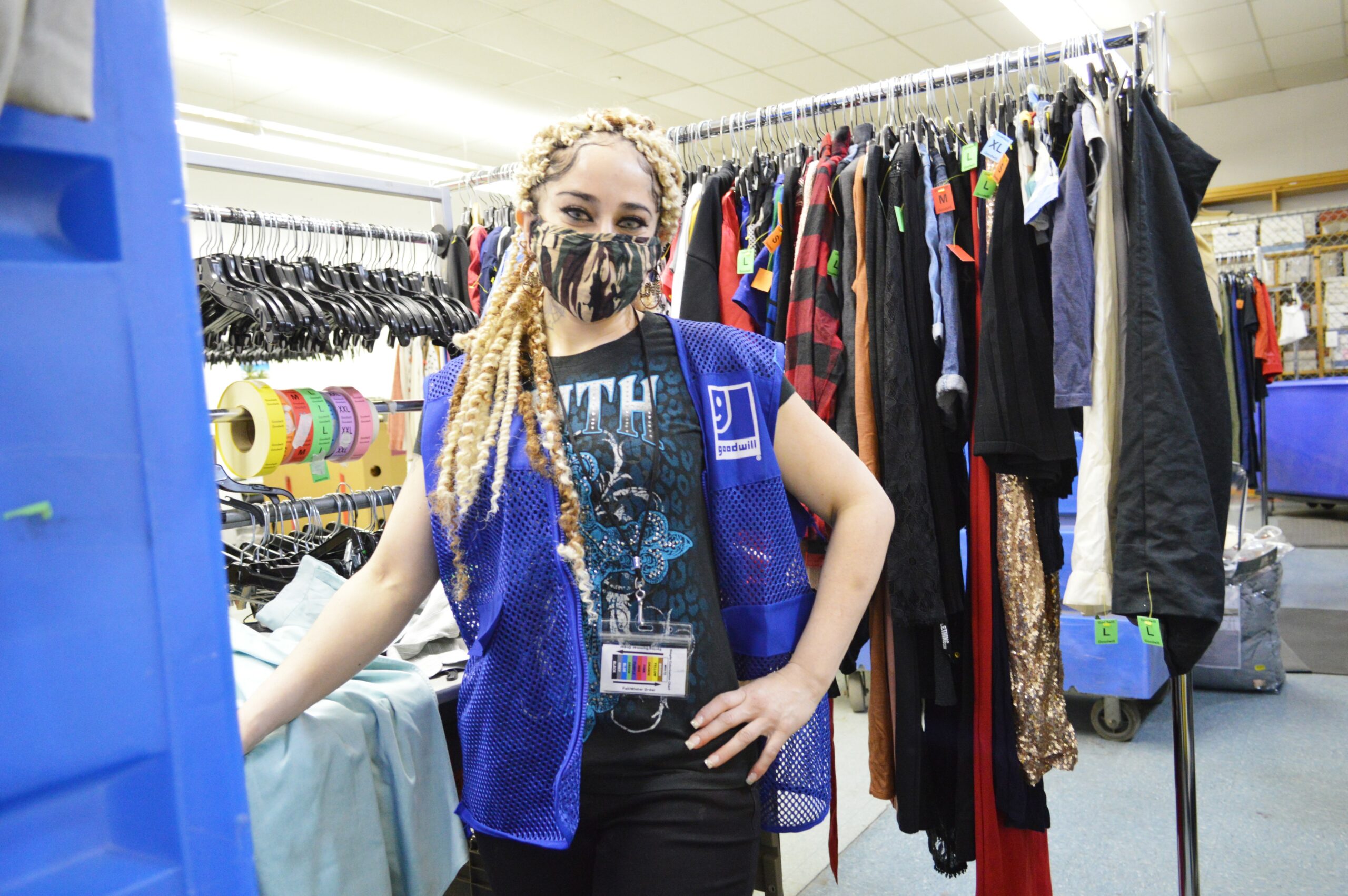 As Women's History Month draws to a close, we are proud to share the story of one of the many women who make Goodwill of Greater Washington successful and a great place to work.
This time, we focus on Kim Jackson, a Merchandise Processor at our DC Goodwill store. She first found out about Goodwill when learning about our Medical Job Training Program. Up until that point, she was not familiar with Goodwill, but as she looked into our organization, she decided to seek employment with us. Kim has now been with Goodwill for over two years.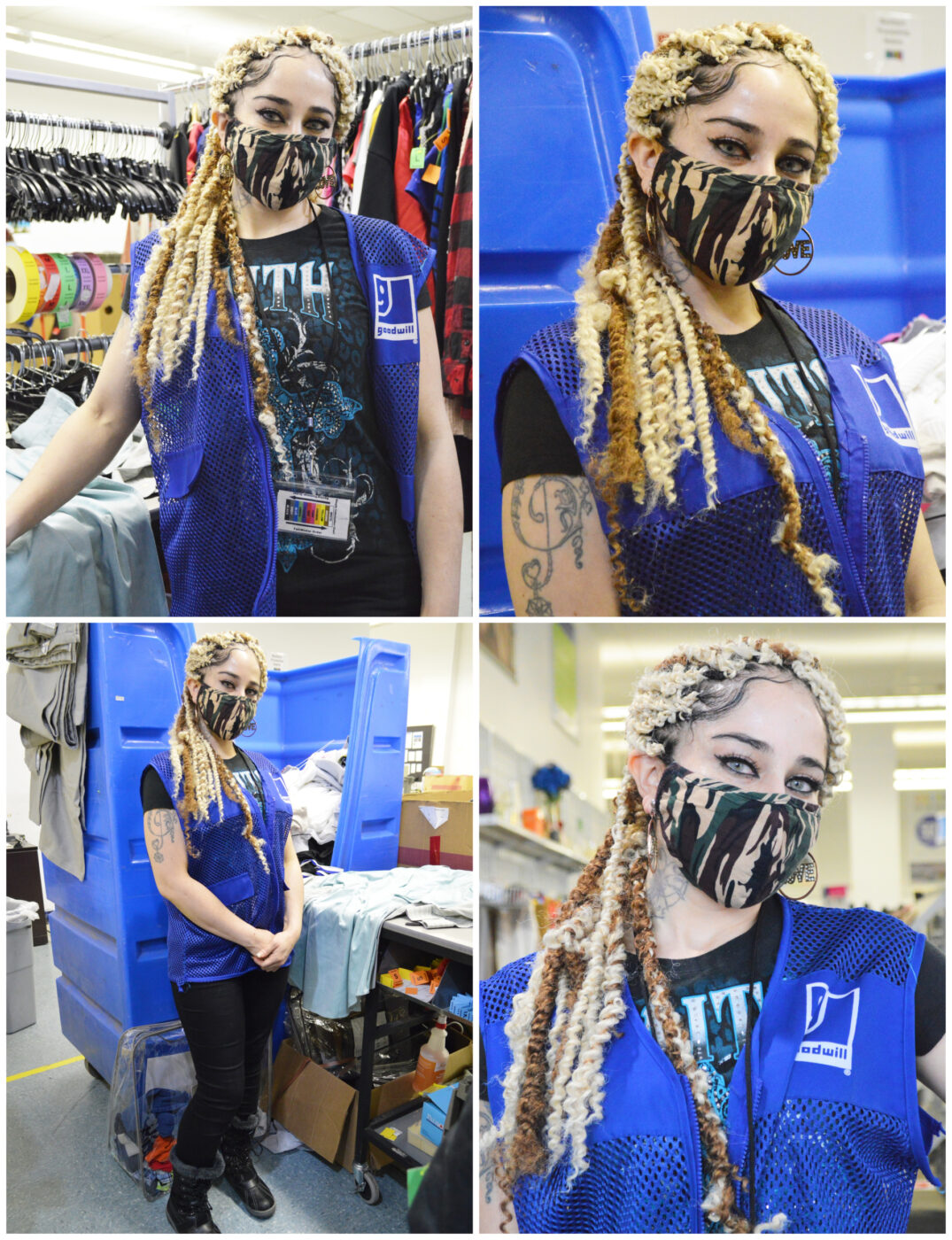 Q: Tell us what coming to work at Goodwill means to you.
KJ: Coming to Goodwill was a blessing for me. It has changed me for the better. My drive in life is high. I feel like I can OVERCOME ANYTHING! I also love the Goodwill mission and that we are a resource for those who are struggling. Giving back to our community is important to me and that is what Goodwill does. Also, our customers have taught me the value of patience. I try to maintain a positive attitude with both our customers and team members.
Q: What do you hope to accomplish at Goodwill?
KJ: I love learning new things and constantly challenge myself to grow. I hope to pursue CDL training in the near future.
At Goodwill, Kim performs a variety of tasks from merchandise processing to recovery and is often asked to train new employees due to her proficiency at merchandise processing. She is able to process 600 items a day – that's 3,000 during her 5-day work week. She began setting a goal at 500 items and it just kept growing.
Q: What obstacles have you overcame as a woman in the workplace?
KJ: First, I'm petite but have learned that size does not matter. My mother taught me to be a strong woman. She worked for the government and was our family's sole source of income. We almost lost her and that was a real wake up call for me. I really appreciate the small things in life.
Kim did not go to college and had her first born when she was 20. She was a victim of domestic violence and abuse and, for a time, experienced homelessness. Her past troubles have taught her to be strong and independent.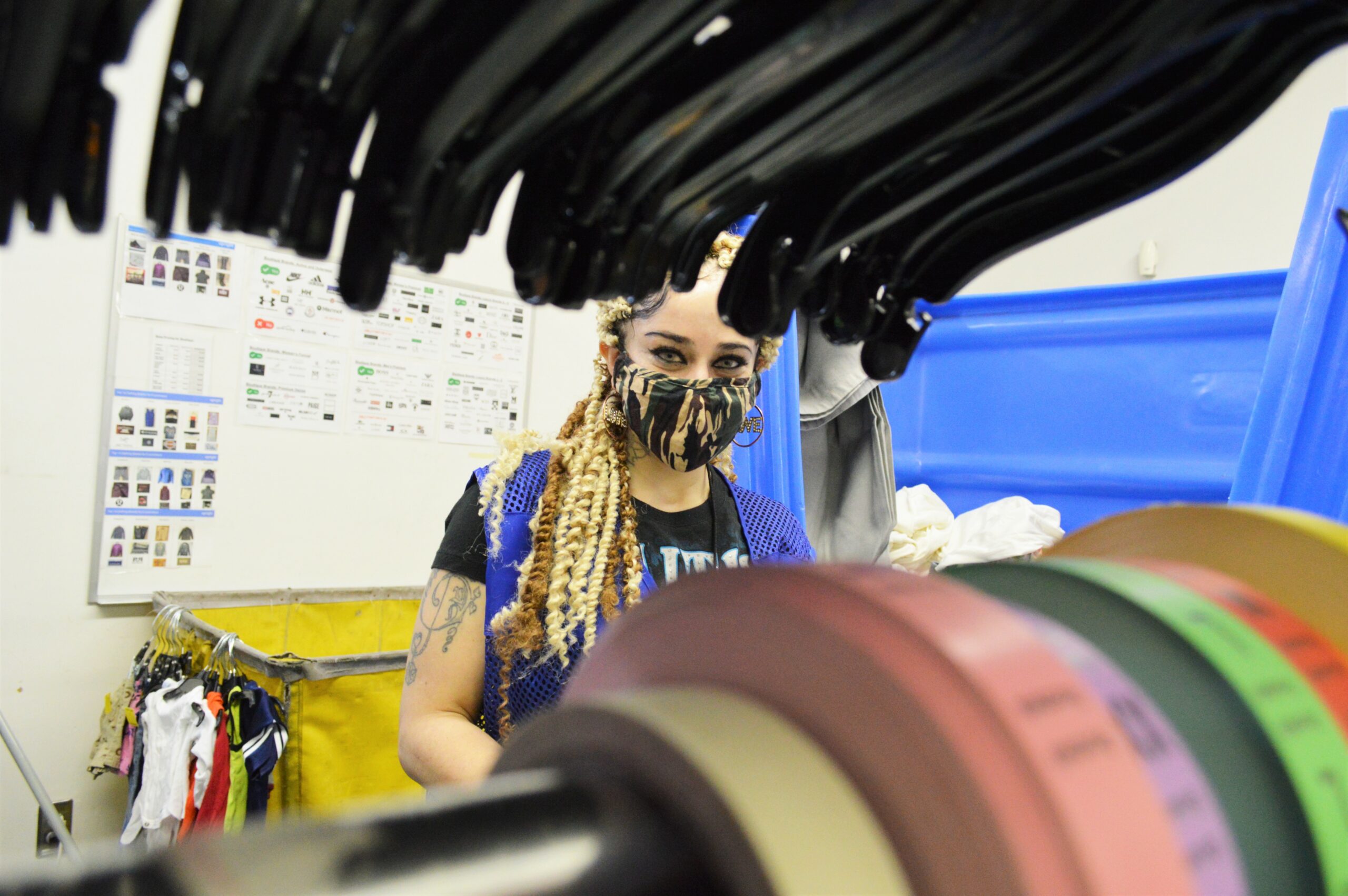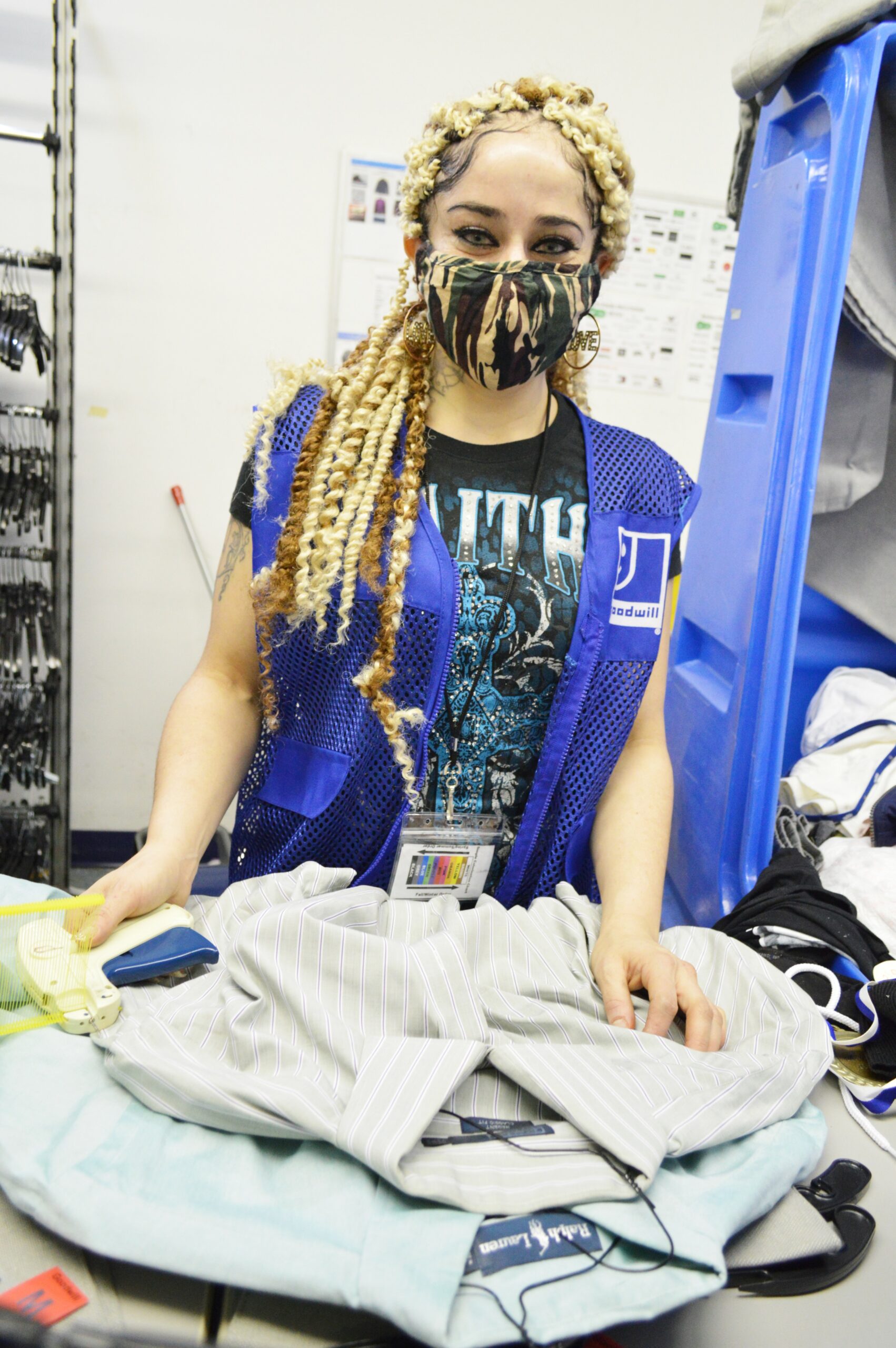 Q: What inspires you?
KJ: My children. They are my motivation. I feel like if I give up on myself, I'm giving up on my babies. I also gain strength from my fiancée of nine years – we learn from each other.
Q: What do you like to do?
KJ: I love music– especially positive, uplifting songs. I also love thrifting! Never judge a book by its cover because you can dress well, in quality items, through thrifting. But music is my therapy. I listen to just about everything – from jazz to techno. Outside of work (pre-COVID-19), I loved doing karaoke.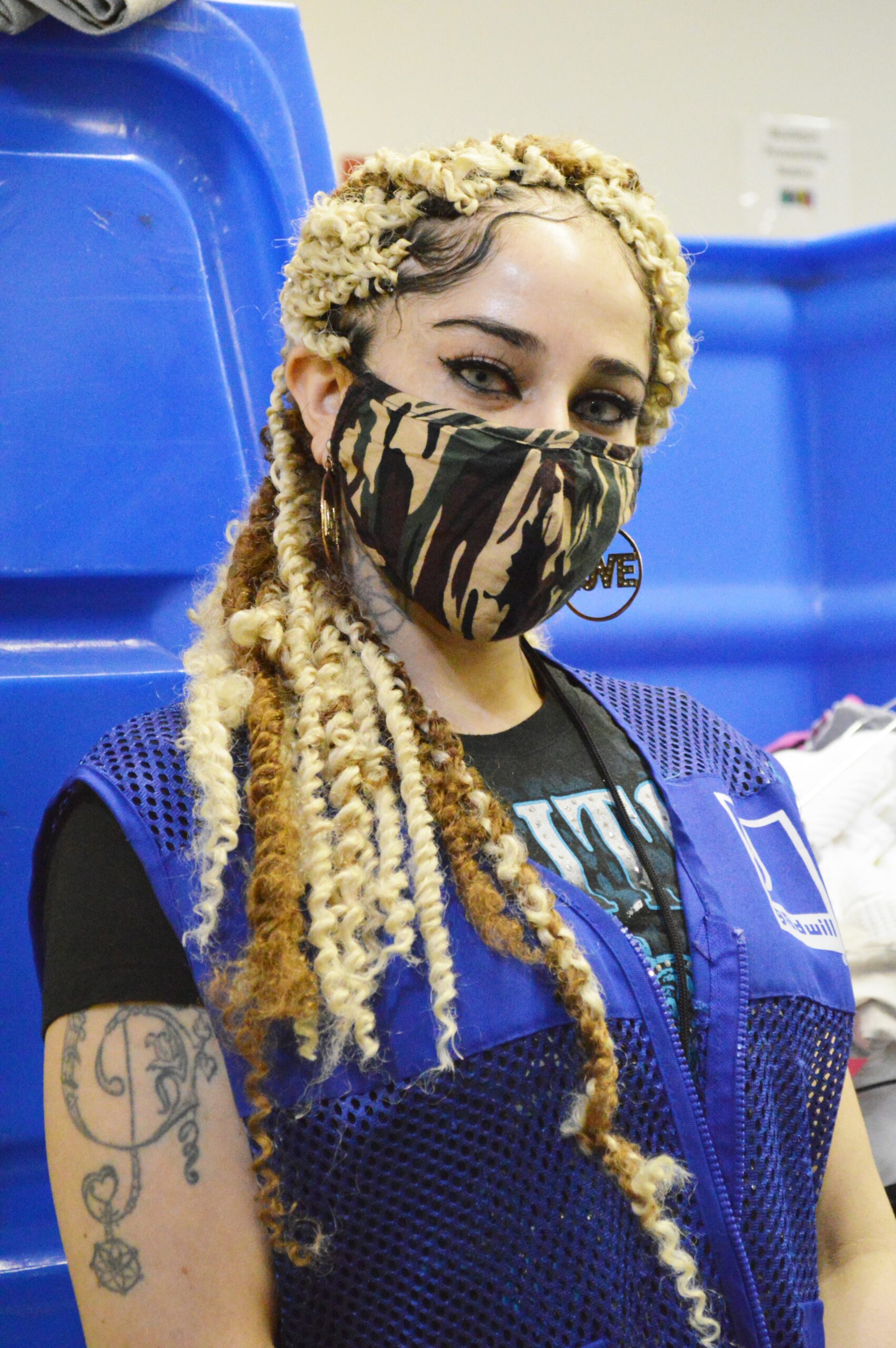 Q: Do you have a favorite quote?
KJ: You only live once. You must live life to the fullest.
Thank you for sharing your story, Kim. We are so fortunate to have people like you on the Goodwill of Greater Washington team!
If you'd like to find out more about a career with Goodwill of Greater Washington, click here.
---