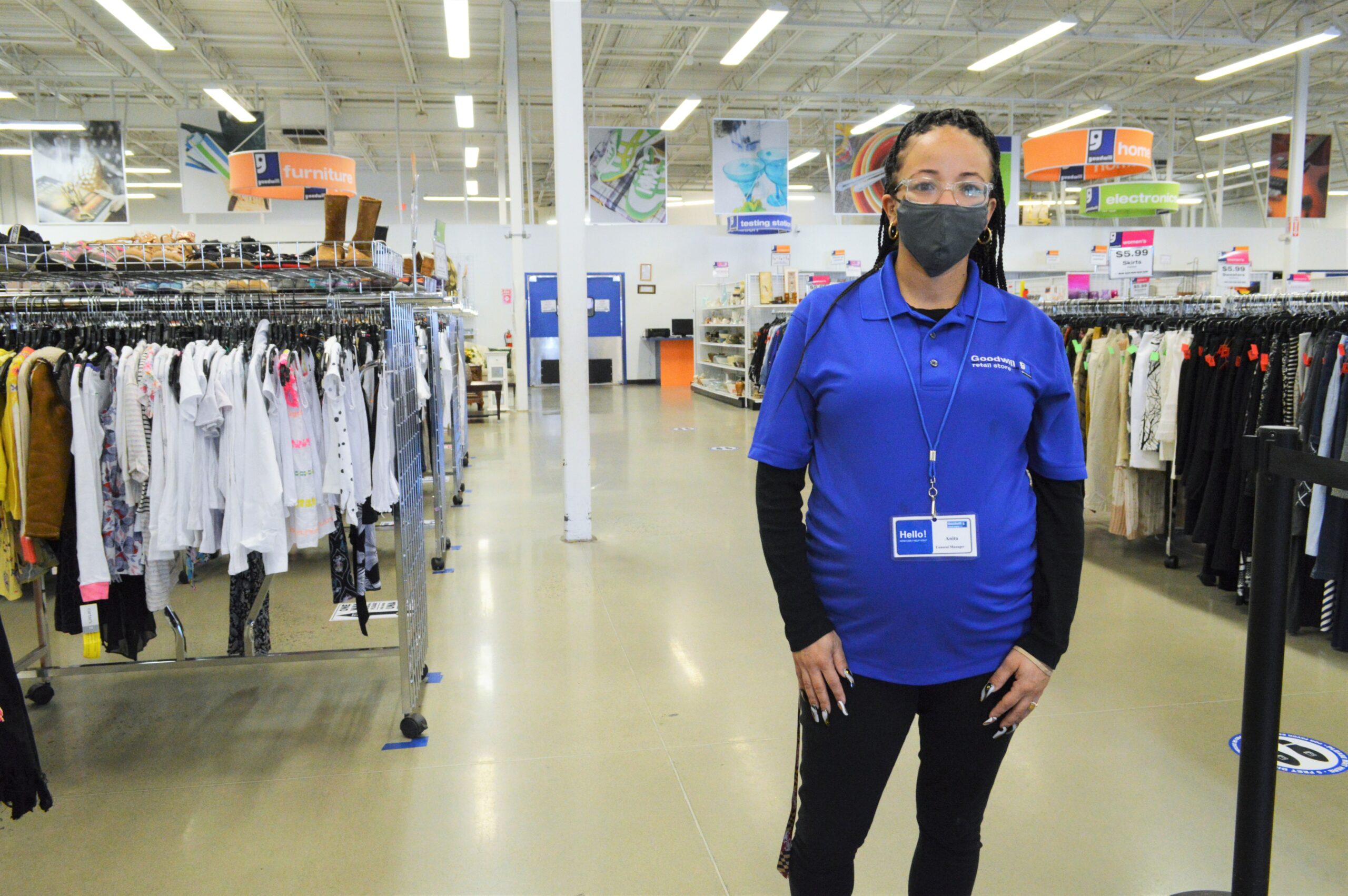 As we continue to celebrate Women's History Month, this week's spotlight shifts to yet another of our valued team members at Goodwill of Greater Washington.
Anita Dean is the recently promoted General Manager at our retail store and donation center in Clinton, MD. She joined us in 2018 as the Assistant Manager of our Bowie, MD store.
After a long sting in "regular" retail, Anita came to Goodwill for a change in lifestyle. She is very family-oriented and saw that Goodwill valued giving associates time off to be with family – something lacking in her previous positions where she felt over-worked and lacked time to spend with family.
Q: What are some of the obstacles you faced as a woman in your career journey?
AD: Being a younger woman in management has been a hardship and an obstacle – you have to earn people's trust and show you're in a position for a reason. I have always been the youngest on my teams and because of my petite size, people often ask: "How is this little girl working faster and working harder than the guys?" Women can work with the guys and do a man's job. I'm going to prove that I can do it – I can do anything a man can do (Editor's note: Anita is quite adept at operating a forklift).
Q: How do you approach leadership?
AD: A hands-on approach to management is the best. Don't feel stuck. And, communicate – that's the best way to build a team.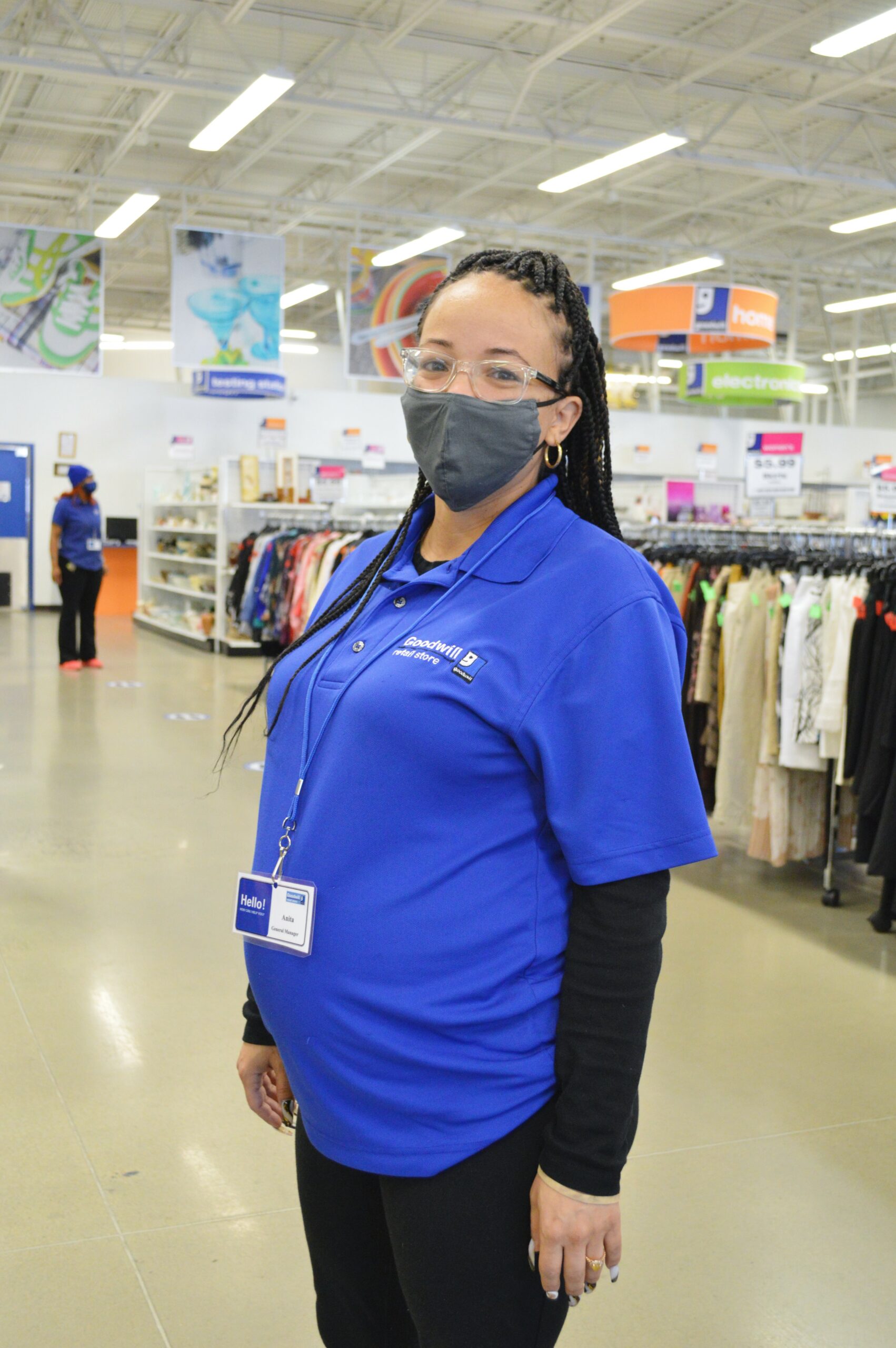 Q: What do you like about working at Goodwill?
AD: I love that our customers have stories. I love our staff and our teamwork – Goodwill is like family. I also love that at Goodwill, we get to have down time and that you get to have breaks. I do not feel stressed at work. (Editor's Note: Anita's staff describes her as outgoing and like a mother.)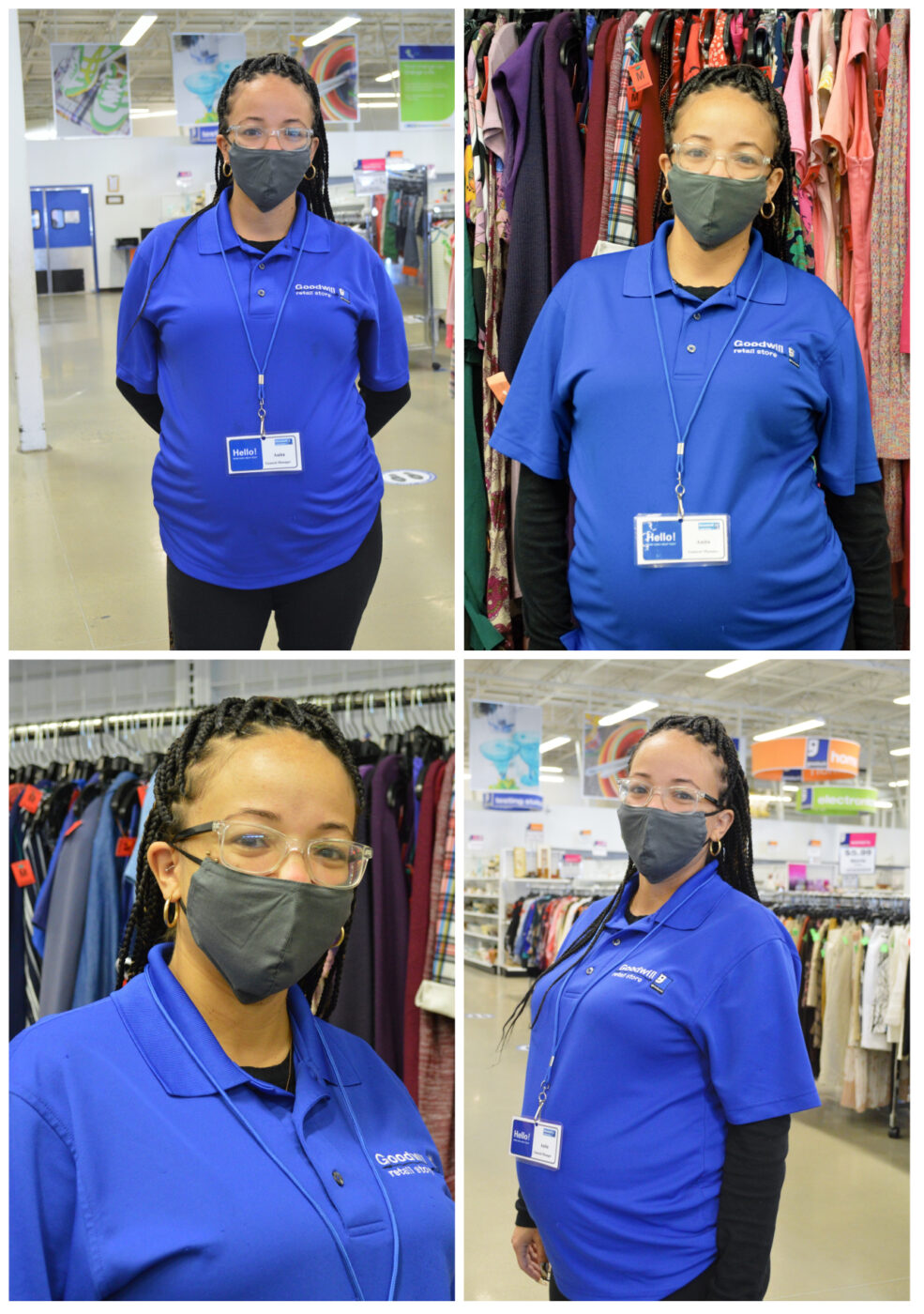 Q: Any mentors?
AD: Yes, one of my biggest mentors is my grandmother. She's 100 and it's a blessing to hear her history and about her hardships. I talk to her daily.
Q: Family is so important to you, what about yours?
AD: I've been with my fiancé for eight years now. I have a son and a daughter and…another one on the way VERY soon! We love to travel and I'm a BIG sneaker head. I've gotten some great rare finds at Goodwill stores on http://www.shopgoodwill.com/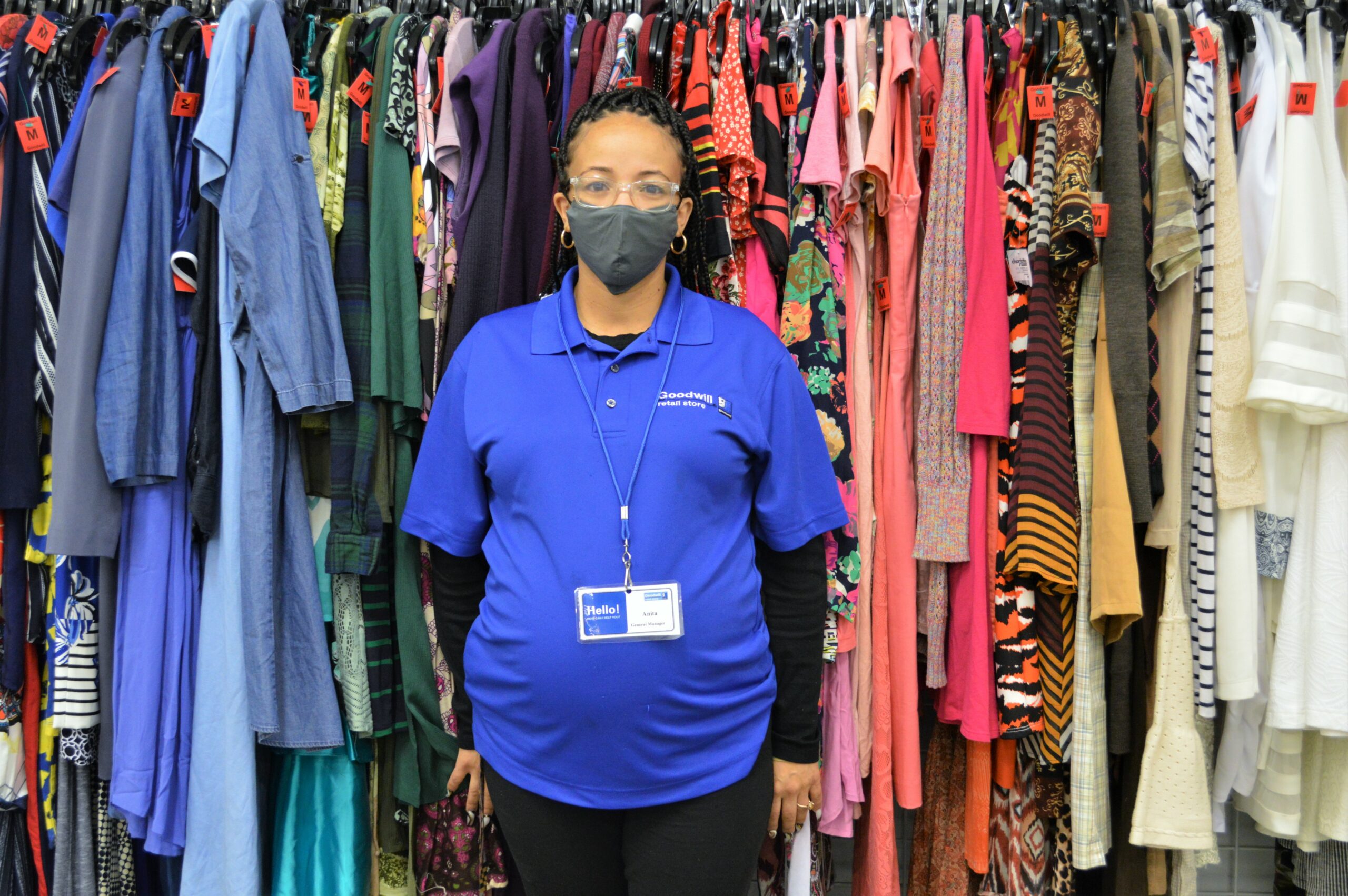 Q: What are some of your favorite quotes?
AD: "Family is the most important thing." "Never give up, never say I can't." "You can't get it unless you fail." "Everything happens for a reason."
Anita is one of the many strong, successful women that make working at Goodwill of Greater Washington so rewarding – for us, our customers and our mission. Thank you, Anita, for your spirit and your compassion.
Interested in joining our Goodwill family? Start your career with us by visiting careers.dcgoodwill.org.
---