Women's History Month Spotlight: Raenita Hector, Goodwill FDA Contract Site Project Manager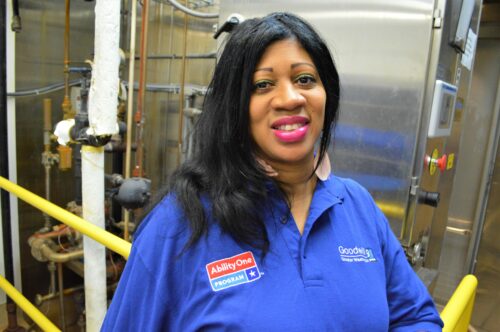 As part of Women's History Month, we continue to shine the spotlight on some of the great women we are blessed to have as part of our Goodwill of Greater Washington team.
This week, it's Raenita Hector, Project Manager at the Food and Drug Administration (FDA). In case you're wondering about our FDA contract services program, here's a brief description:
Goodwill of Greater Washington's Contract Services provide employment opportunities for people with significant disabilities by securing Federal contracts in accordance with the AbilityOne Program. These contract services provide employment opportunities including: on-the-job training, a fair wage, and benefits for people with disabilities, while providing the Federal government with quality glassware maintenance services.
The project manager for this program is responsible for overall management of contract location. This position is responsible and will be held accountable for behaving in accordance with divisional and organizational RISE values and expectations.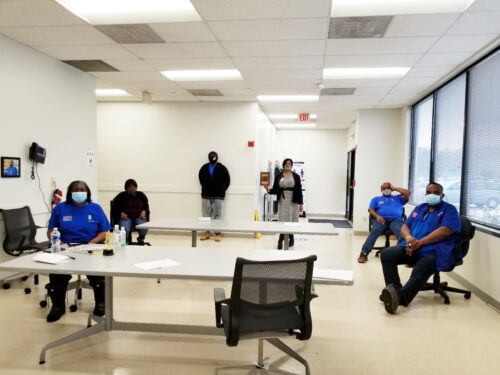 Here's our conversation with Raenita.
Q: Tell us about your journey to Goodwill of Greater Washington and your current role on the team.
RH: I was hired in June 2005 as a Quality Control Inspector/Manager. I was laid off July 2010, due to the budget. I was rehired 6 months later in February 2011 for the Assistant Project Manager at FDA/Goodwill. One year later in 2012, I was promoted as the Project Manager at FDA/Goodwill. Previous I worked at Prudential Carruthers (Marketing Department) and Patent Trademark Office Credit Union (Loan Assistant).
Q: Throughout your career journey who do you look up to for inspiration?
RH: I was always inspired by Catherine Meloy, Judy Adams & Marvece Williams. I have two dear mentors, one my sister Janet and my best friend Inez. My role models are Michelle Obama, Oprah Winfrey, Marvece Williams.
**Catherine Meloy, Judy Adams and Marvece Williams are all members of GGW's leadership and management teams.
Q: What obstacles have you experienced as a woman during your career journey?
RH: Many Obstacles-less pay, seen but not heard, unappreciated, others thinking you can't do the job better than a man & balancing work-family.
Q: What leadership and/or advice for those just beginning their career paths?
RH: Get as much education & training in your field/ career path, always room for improvement, Treat everyone how you want to be treated, make goals and try to reach them, Work hard-play harder, You are the CEO of your career.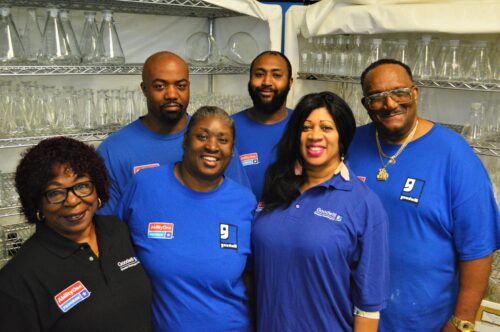 Q: Any favorite quotes?
RH: Smile Often, Laugh Loudly, Thank God Daily, Love Others.
Q: Any favorite books, podcasts or other sources that inspire you?
RH: Book—What Happens When Women Walk in Faith (Great Book), My church services FBCG on-line (Women Ministry), Different books on-line how to achieve your dream.
Q: What are your self-care tips for mental and physical wellness?
RH: Self-care tips–Exercise weekly (Yoga, Zumba, Dance), take mini vacations, unwind with the family & friends, watch a good movie, use your leave.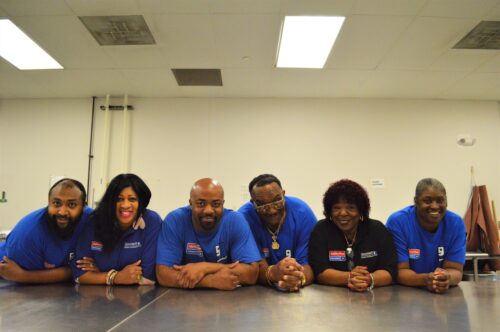 Q: What inspires you to achieve your dreams? What drives you to excel?
RH: My family & God inspires me to achieve my dreams. My Husband, children & Grandkids drive me to excel.
We are proud to work with women like Raenita Hector. She is but one of the many reasons Goodwill of Greater Washington thrives and accomplishes its mission.