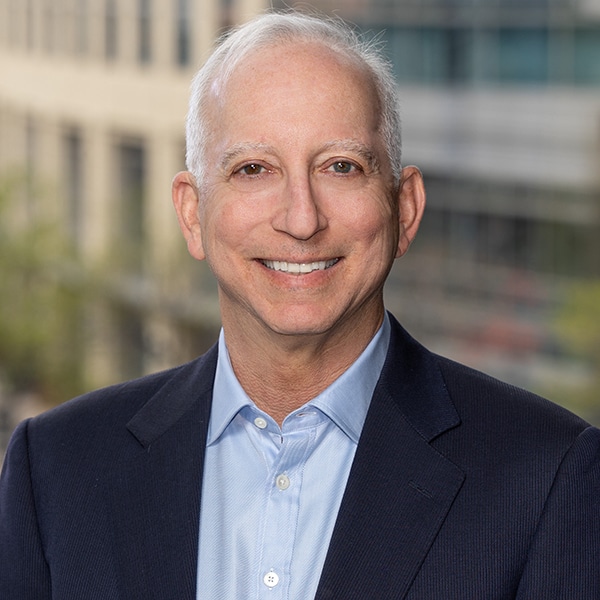 John Goodman is Chief Executive Officer of Accenture Federal Services, a leading company serving US federal government
clients and a subsidiary of Accenture LLP. Accenture Federal Services solves mission challenges for its clients in
defense, national security, public safety, civilian, and federal health in the US and around the world.
Under John's leadership, Accenture Federal Services has been at the forefront of change, harnessing next-generation
technologies and proven commercial innovation to deliver lasting value for its clients' mission, workforce, and
customers. Committed to creating a great experience for its 13,000+ employees, John led the expansion of the company's
talent development, culture, and inclusion and diversity programs. He also expanded workforce development programs with
government, nonprofit, and learning partners to create more jobs, career pathways, and training for underrepresented
communities, veterans, and military spouses.
Prior to becoming CEO in 2017, John served as COO, Defense Portfolio lead, and Management Consulting lead. Before
joining Accenture in 1998, he worked in the federal government, serving as Deputy Under Secretary of Defense (Industrial
Affairs & Installations), Deputy Assistant Secretary of Defense (Industrial Affairs), and a Senior Director with the
National Economic Council. He previously served on the Harvard Business School faculty.
Today, John is co-chair of the Atlantic Council's GeoTech Commission and a member of the boards of both the Atlantic
Council and the Northern Virginia Technology Council, as well as a member of the Council on Foreign Relations. He is a
former chair of the Executive Committee of the Professional Services Council and the former chairman of the Defense
Business Board.
John was named Executive of the Year by the Greater Washington Government Contractors (2018); a six-time Wash100
inductee (each year 2018-2023); and a Fed100 Award winner (2015). He has been awarded the Office of the Secretary of
Defense Medal for Exceptional Public Service, the Department of Defense Medal for Distinguished Public Service, and the
Department of Defense Medal for Outstanding Public Service.
John earned a Bachelor of Arts, summa cum laude, from Middlebury College and a Master of Arts and Ph.D. from Harvard
University.