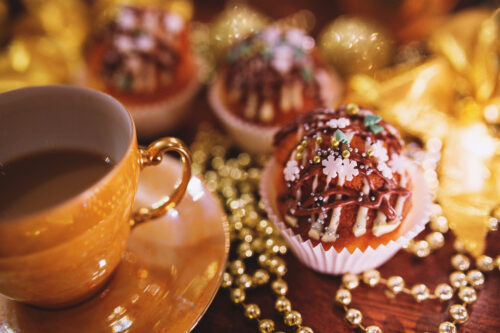 Although we haven't even celebrated Halloween yet, the holiday season is on our mind. Quality time with friends and family, delicious foods, a break from work….this is just a small handful of things to look forward to in the future, especially during these seemingly bleak COVID-19 times.
But the holiday season does come with its own types of stressors. How does one celebrate the holidays safely, and perhaps virtually? What are the ways that one can complete multiple time-sensitive work projects before November and December? The questions to consider as the holidays approach can be daunting.
Now – imagine your stress over those holiday considerations on top of the work-related and social isolation-based pressure you're currently experiencing caused by the pandemic. This is anxiety on steroids!
To ensure that you're keeping a healthy mindset, here are some tips to avoid burnout in the workplace before the holidays.
• Say No to Virtual Meetings After-Hours: Okay, if it's a friend's birthday Zoom call, you might not be able to get out of it.. But to protect your eyes and your time, experiencing the world in real life, it's important to consider what virtual calls you join after work. It's integral to take time for yourself to give your mind a break from the digital hustle and bustle. If you're not taking Zoom calls in the evening, you can instead use this time to plan for the holidays and partake in some exciting DIY projects like the ones on Finding Your Good!
• Start Meetings a Little Bit Later: By five minutes! We love this tip from this recently published LinkedIn article. Instead of starting meetings promptly at 9 AM, consider beginning at 9:05 or 9:10. This gives working parents some extra time in the morning to get their kids ready for virtual or in-person school. This flexibility will alleviate some morning anxiety which easily accumulates over time.
• You Are What You Eat: During COVID-19, I personally have been snacking a lot more in between work meetings and I didn't realize that what I ate could be contributing to my stress. Thus, I did some research. Come to find out, certain foods and beverages might actually have stress-relieving qualities. For example, sweet potatoes may help decrease levels of the stress hormone, cortisol. Sunflower seeds are also a great source for getting Vitamin E, a powerful antioxidant that is essential for mental health.
• Do I Take Sick Leave? If you're working from home, it might feel unusual to call out sick if you're not feeling well. It's likely that some of us are secretly working from bed at times. However, there's a reason why Sick Leave exists. To take time to recover from illness and to rest. One's mind cannot rest while being online all day, even from the comfort of a personal dwelling. Thus, the next time you're feeling under the weather, don't be afraid to use a Sick Day. They didn't vanish during COVID-19, and they are available to improve one's overall health. Getting better physically directly affects mental health too!
• 15 Minutes: Or 10 minutes! Or better yet, 30 minutes! During the work day, it's easy to glue yourself to the computer and let time pass you by. Work emails, meetings, projects and Internet explorations all get the best of us. So set your alarm to give yourself a period of time to stretch and/or walk during each work day. And no, not to the other room in your home. Walk outside, walk down your building's stairs, stroll to a lobby….any place to get out of your space so that you can give your mind a break. During this stroll, we also challenge you to not bring your phone and wear a watch for time-tracking purposes. This can help you digitally declutter the mind. If you make this an ongoing routine, the stress of not having a phone with you will subside.
If you're experiencing anxiety that cannot be alleviated by some at-home activities and behavioral changes, it's paramount to talk to your primary care doctor or another health professional about mental health. If you do not have quick access to a health professional, please consider exploring these resources:
• Emergency Medical Services—911: If the situation is potentially life-threatening, get emergency assistance by calling 911.
• National Suicide Prevention Lifeline, 1-800-273-TALK (8255) or Live Online Chat: If you or someone you know is in emotional distress, contact the National Suicide Prevention Lifeline. Trained crisis workers are available to talk 24 hours a day, 7 days a week.
• SAMHSA Treatment Referral Helpline, 1-877-SAMHSA7 (1-877-726-4727): Get general information on mental health and locate treatment services near you.
---