Throughout the year, Goodwills across America process millions of donations. Some end up on the shelves, some are recycled and others are just, well, strange.
In the spirit of Halloween we searched out some of the "tricks" Goodwill donation centers have received…
The Goodwill in Cedar Springs, MI found two urns with the cremains still inside. Alas, this is not an isolated incident as other centers have received similar donations. Some held the ashes of long lost pets.
In Fort Worth, TX, an associate was sorting through a bin of donated clothes. As he tipped the bin over out popped a…wait for it…live albino Burmese python. Since Goodwill does not deal in live critters, the staff was holding on to the slithery find until they could place it in a new home.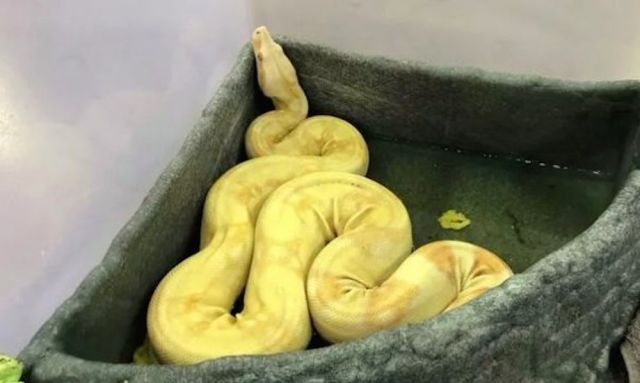 They say art is in the eye of the beholder. But, what exactly did this artist see??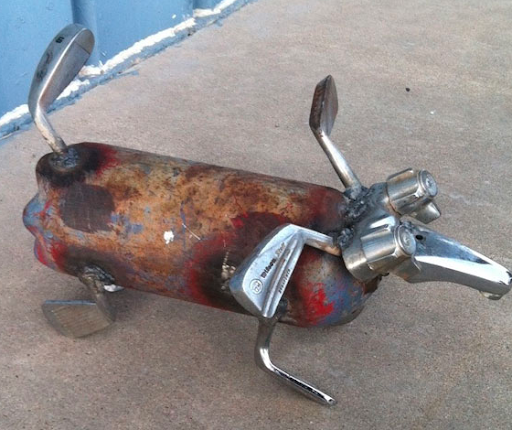 Hint: Its a dog sculpture made out of golf club heads.
Goodwill is a great place to shop for vintage clothing. Creating your own style by re-purposing older outfits is both eco-friendly and fun. But sometimes…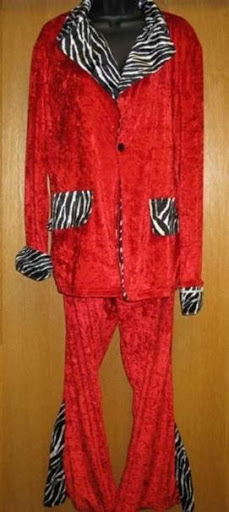 Not sure even Elvis would have donned this whatever it is.
Employees in a Tampa, FL Goodwill were a bit surprised to find this item in their donation bin. The question is – who has a grenade launcher? And, why would they donate it?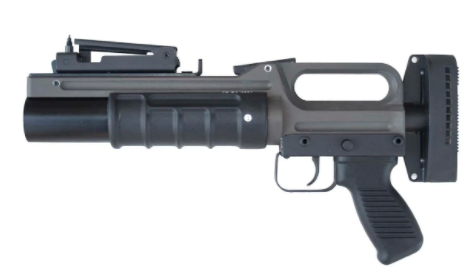 How do you make a skeleton laugh? Tickle their funny bone! At our very own Goodwill of Greater Washington, a real human skull was found within a box of donations. *After examination, it was determined that this donation was likely from a Biology class. No foul play was involved.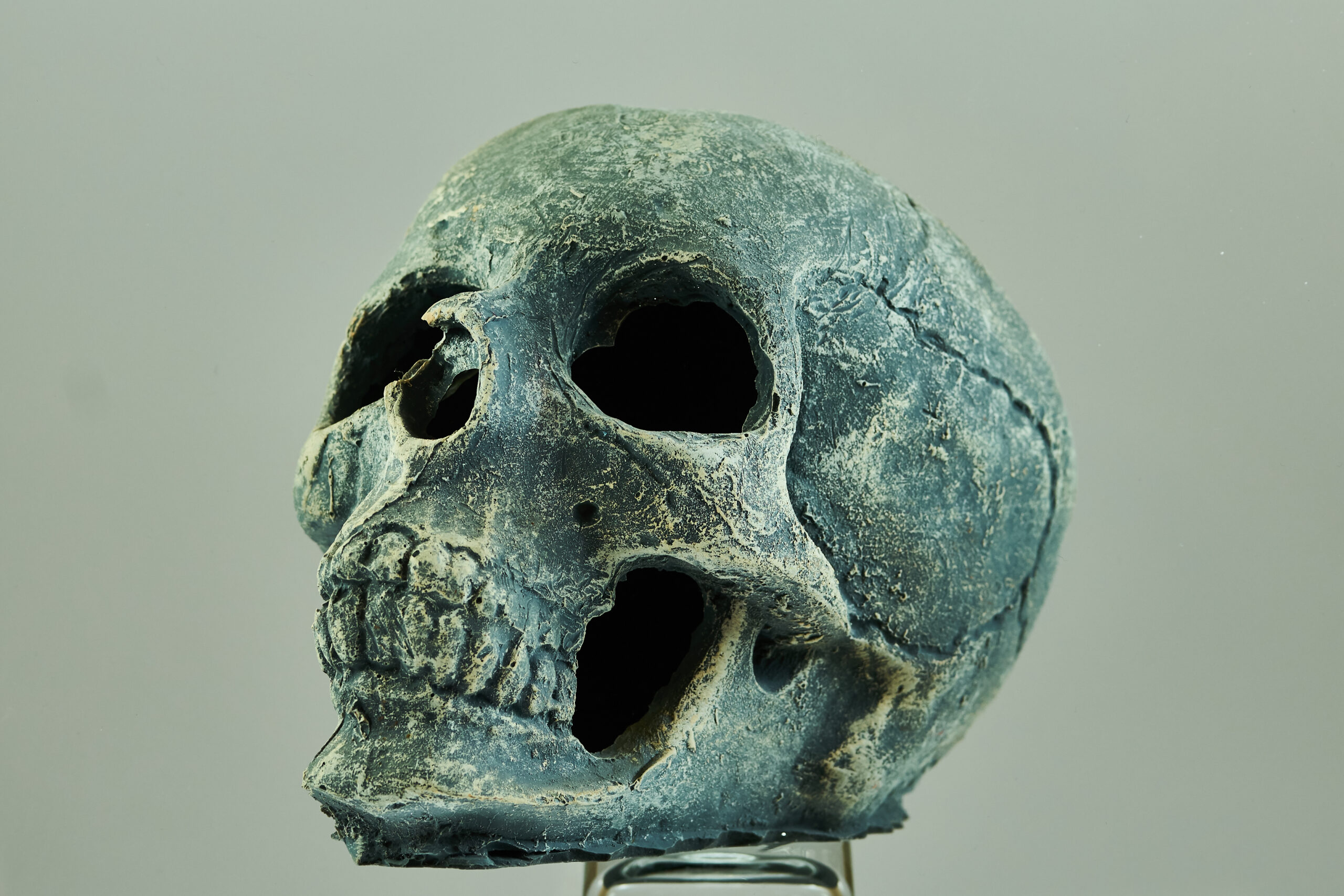 With the holidays approaching, Goodwill is a great place to find toys for the kids, white elephant gifts or fun stocking stuffers. However, we're not sure where the "narwhal skewers a baby seal" set fits in.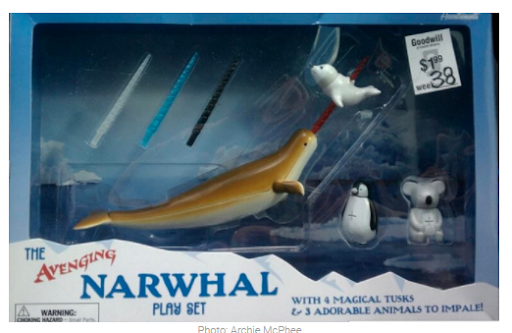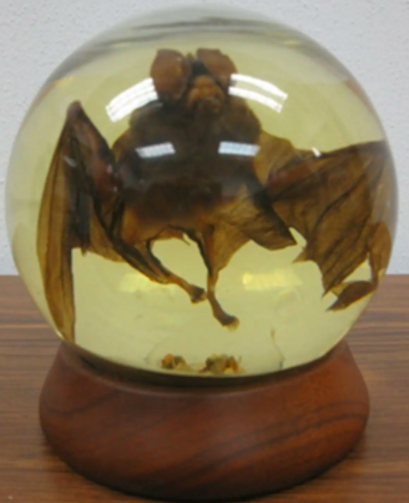 And, finally…Goodwill is a great place to find those accent pieces that really complete and complete your home décor. If "bat cave" is your jam then you might want to add this to your living space.
At Goodwill of Greater Washington we do have some restrictions on what we will accept at our donation centers. You can see that list here. https://dcgoodwill.org/donation2/goodwill-donation-guidelines/
However, you will notice that neither weird, strange or odd appears as criteria on that list.
To paraphrase Yotam Ottolenghi – one person's trash is another person's treasure. It is up to you to decide which is which.
---