8 Women-Led Nonprofits That You Should Know About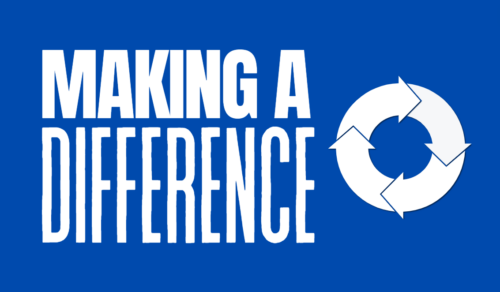 As part of our focus on Women's History Month, we wanted to spotlight non-profit organizations founded and/or led by women. At this point, roughly twenty-one percent of all non-profits are piloted by women. All of these organizations are located in Washington, DC:
Let's start with one of the biggest – the American Red Cross. Gail McGovern joined the organization as President and Chief Executive Officer in 2008. Before joining the Red Cross, she was a faculty member at the Harvard Business School, President of Fidelity, and Executive Vice-President at AT&T for the Consumer Markets Division.
On the other end of the size spectrum is Lubuto Library Partners. The organization's mission is to create and stock libraries in Zambia for children who have been orphaned by HIV and violence. Its Founder and President is Jane Kinney Myers. You can read more about her stellar career here: https://www.lubuto.org/jane-meyers-staff
The Center for Democracy and Technology's mission is to promote democratic values by shaping technology policy and architecture, with a focus on the rights of the individual. Their President and CEO is Alexandra Reeve Givens. Her previous experience includes being the founding Executive Director of the Institute for Technology Law & Policy at Georgetown Law. You can read her profile here: https://cdt.org/staff/alexandra-reeve-givens/
The Girls Gotta Run Foundation invests in girls who use running and education to empower themselves and their communities in Ethiopia. Its founder is Dr. Patricia E. Ortman, who was inspired to found the organization by a 2006 Washington Post article about girls in Ethiopia. You can read more here: https://www.girlsgottarun.org/ggrf-team
Since this is Women's History Month, it would make sense to showcase Women For Women International. Its mission is to invest in women survivors of war and conflict, providing them with social and economic skills to transform their own lives. Their CEO is Laurie Adams, who previously worked for Oxfam in the United Kingdom. Here is her bio: https://www.womenforwomen.org/about/our-team/laurie-adams
Last Mile 4D designs and implements education and training programs focusing on the health and safety of women living in the most remote and underserved areas of the developing world known as the "Last Mile" communities. Their founding President and CEO is Mahnaz M. Harrison, and she has an exciting story: https://www.lastmile4d.org/ourTeam.html?r=V25
Vital Voices Global Partnership is an NGO that works with women leaders in economic empowerment, women's political participation, and human rights. Alyse Nelson has worked for the organization for over 20 years and assumed her role as President & CEO in 2009. Here is her profile: https://www.vitalvoices.org/people/alyse-nelson/
DC Scores is a great local sports-focused nonprofit and is run by Katrina Owens and was founded by a woman in the 1990s. https://www.dcscores.org/ 
These are just a few of the many women-leading non-profit organizations that affect all aspects of society and the world. We salute them for their leadership, dedication, and passion.