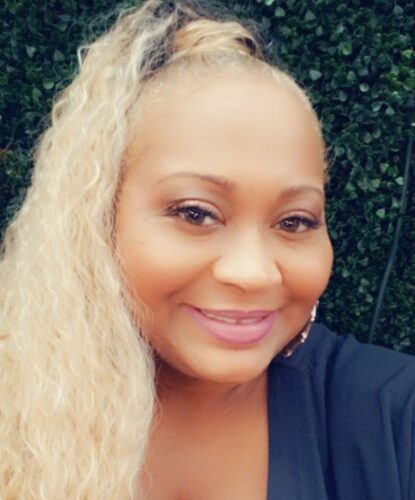 Throughout March, our nation will proudly celebrate Women's History Month, a time when we'll collectively highlight extraordinary accomplishments and historical contributions made by women.
As a part of our organization's celebrations, we will spotlight members of our Goodwill family and share the importance of Women's History Month, in their own words, through the lenses of their unique experiences.
Meet Tamela Brown
Program Recruiting Specialist
Often, a child's first encounter with a strong women figure is their mother. However, for Tamela, that characteristic has extended to other women in her family. "I grew up in a home of mostly women. There were 9 or 10 of us women and only a few men, including my grandfather." Tamela shares that her mother and aunts were her greatest inspirations, including an aunt who she recalls was very strict. "My aunt Joyce was very strict. We knew not to provoke her or step out of line because she ran a very tight ship. Although she was very stern in her ways, she also showed great love, and I find myself instilling these values in my children today. I'm constantly encouraging them to be strong and to show love in all that they do".
When asked how a predominantly women-led household shaped her as a person, Tamela had this to share. "Viewing the strength and drive of my grandmother, mother, and aunts for decades helped me to become fearless. I am a true "go-getter" because once I set my mind to accomplish a goal, I consistently achieve it. My mother was always supportive and never discouraged me from trying something new or doing something differently. She allowed me to create my own path, which helped me become independent. As a result, I have achieved a huge milestone in my life by becoming the first person in my immediate family to purchase a home"!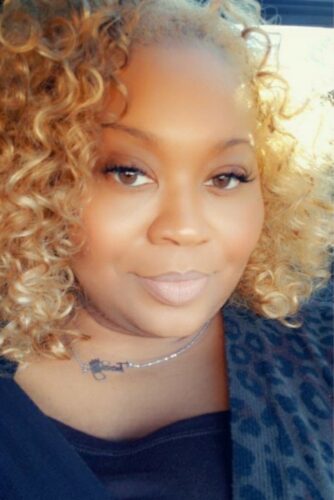 Reflecting on her upbringing, Tamela is grateful to have received a tremendous amount of love, support, and encouragement from the women of her family and wants future women to continue to carry the banner. "As women, we need to sow seeds of respect, trust, and kindness because the world is sorely lacking these simple qualities. I've witnessed its effect on my daughter, and I don't want her to feel as if she's unable to trust anyone. Once we've crossed that hurdle, we can focus on going after anything we want. Set a goal and do all that you can to reach it! But even if you don't, remember that everything happens for a reason. You may not understand it or even like it but trust that you were meant to experience it."
Thank you, Tamela, for sharing your personal story about the inspirational women in your family.
---