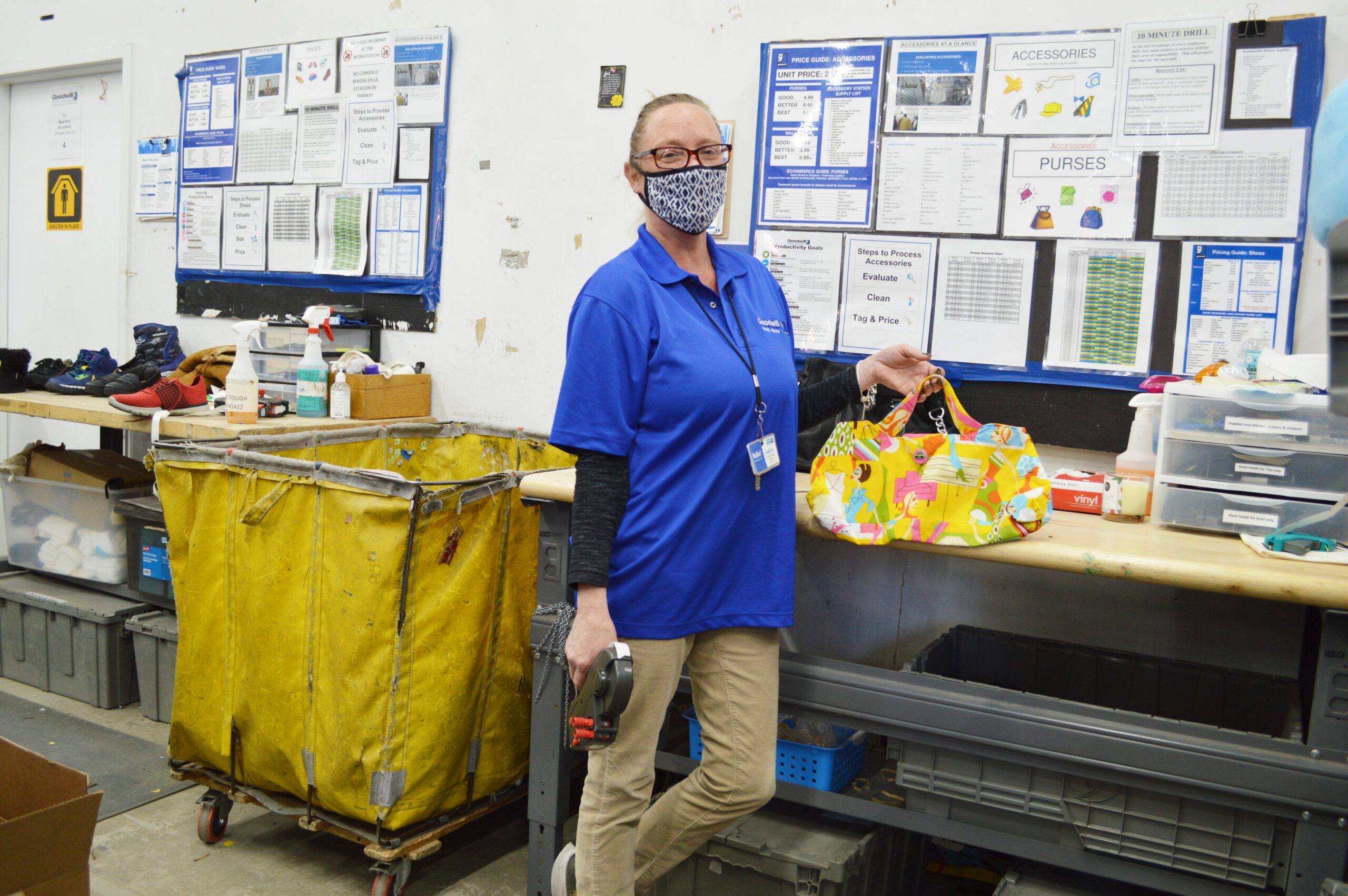 Throughout March, our nation will proudly celebrate Women's History Month, a time when we'll collectively highlight extraordinary accomplishments and historical contributions made by women.
As a part of our organization's celebrations, we will spotlight members of our Goodwill family and share the importance of Women's History Month, in their own words, through the lenses of their unique experiences.
Meet Andria Davis.
Assistant Manager, Production – Rockville, MD
A Maryland native, Andria Davis joined Goodwill of Greater Washington as a Sales Associate a little over a year ago. Although she had the experience to apply for a Managerial role, it was her priority to obtain an entry-level position so that she could effectively understand the needs of her team when pursuing a leadership role at Goodwill. As a result of hard work and compassion, she was promoted from a Sales Associate to a Team Lead. She is now our Assistant Manager of Production.
GGW: Tell us your Goodwill story!
Andria: I grew up here in the DC area in Temple Hills and moved away right after college to Florida. I was in Florida for 25 years. My Dad passed away last year, and my Mom lives here, so I moved from Florida to Maryland to help my Mom out. And I applied to a lot of different places to work and had a lot of different offers. But I really liked Goodwill. I liked the Manager I interviewed with. The team's personality, the company mission, and doing some research on my own about Goodwill…I was just really impressed. I chose Goodwill.
When I interviewed, I wanted to start at the bottom. I don't want to tell somebody what to do if I don't know how to do it properly.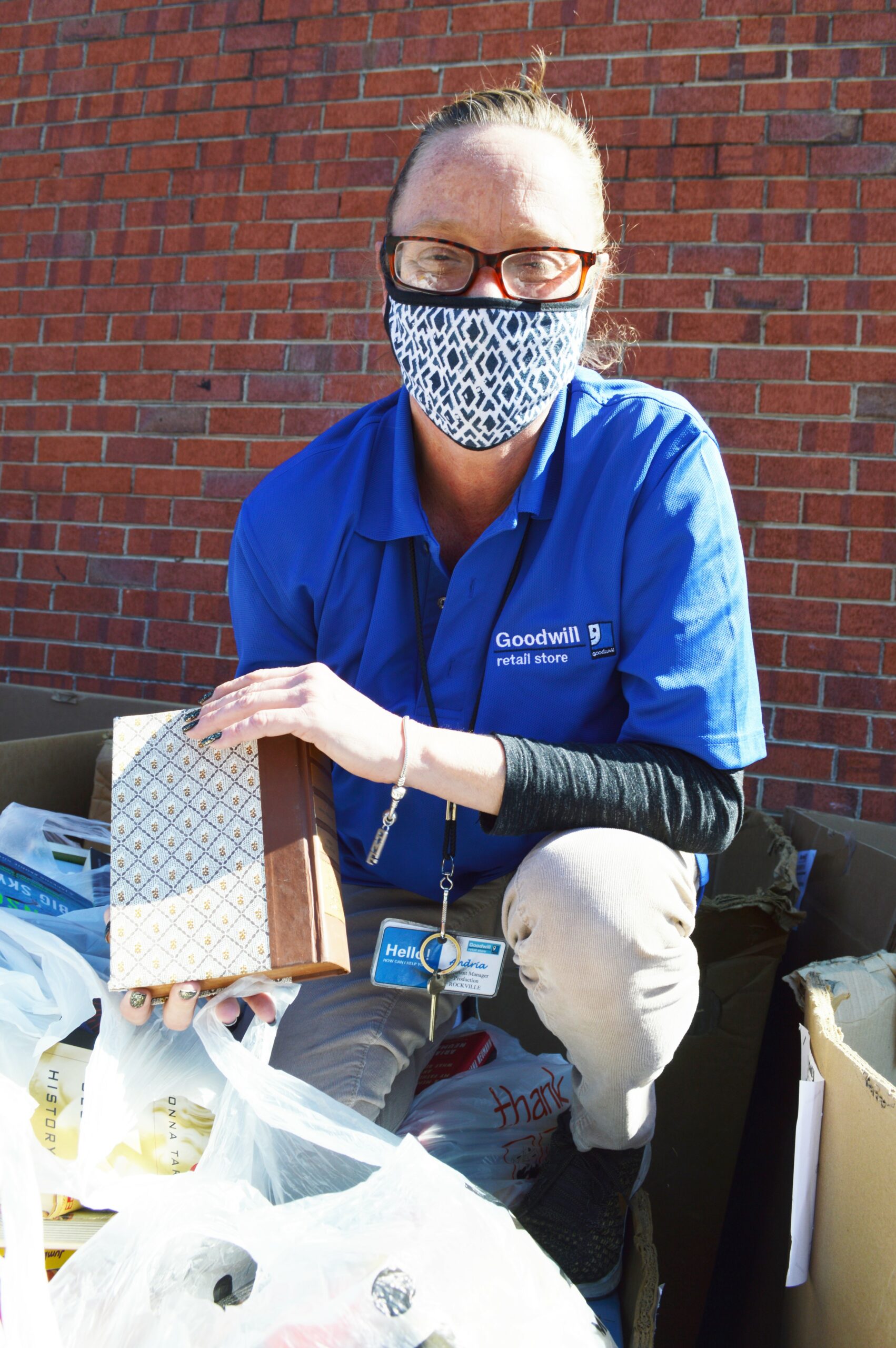 I started here as an Associate. I was then promoted to a Retail Team Leader. Then I moved to production and became the Assistant Manager. I'm in the best situation with the best team. We have great donors….it's this area. Our donors are amazing.
I wasn't sure if being a small woman in production – that I would be able to do it. The answer is absolutely you can do it. You can do it. And we'll show you. At Goodwill, they want to see where you want to be ten years from now. They want to help you make a path to get there.
GGW: Can you share a little bit about your life path? Based on what we know about you, you're a woman who is not afraid to try new things and learn. Nothing holds you back.
Andria: I went to Penn State and got a degree in Psychology. I love psychology. I was unable to find a job in that field where I didn't take a lot home with me and it was very stressful. So then I became a News Librarian for the St. Pete Times. They were one of the only independent newspapers in the nation, at the time. Then, to get a second job to help with my kids after the divorce, I became a bartender. so I became a bartender for 10 years. The reason why I actually left that industry was that COVID really destroyed the hospitality industry in my area. It was tragic. It was a good move for me for two reasons – getting closer to my mom and completely changing what I had been doing for the past 10 years.
GGW: Outside of Goodwill, what brings you joy?
Andria: I love to camp. I love hiking. I love thrifting and antiquing. I love getting ideas and seeing what I can do with stuff. Those habits give me skills at work. I love being outside. I love gardening.
GGW: Who inspires you?
Andria: My children. They grew up with a single parent. They grew up in an environment where I was having to work a lot. My children, seeing what strong men they've become, coming from a situation with a single parent. In that instance, kids can wander off and the family doesn't stay. We all remained very tight. They're inspirational. I have two boys. They are grown. My oldest is 23, and my youngest just turned 21. My youngest is here and my oldest is in Florida as a Sheriff.
Also, a friend of mine, Salima Davidson Rockwell. Talk about a woman going against the norm. We went to college together. We played at Penn State which was really good for Volleyball. She always wanted to be a sportscaster. When we were in college, everyone was like, "you can't be a sportscaster. you're a girl." And she got her degree in Speech Communications and she got made fun of. But she eventually played for the national team and now, she is a commentator or ESPN for women's college volleyball. So you see her on TV all of the time. But she made her dream come true despite the fact that people literally laughed at her and said, they will never have women's sportscasters. It's her dream. And she made it happen.
GGW: What are some of your words of wisdom?
Andria: It's from my Dad. When you get up and get ready for school, you've got to get yourself together for the day and make your bed before you leave. That first step of your day, you will always accomplish perfectly. It will always be there for you no matter what happens in your day. You could have the worst day ever, but when you come home and see that bed, you know you started right and you just do it again tomorrow. If you do the small things to the best of your abilities, it opens your world to all of those greater opportunities. If you shut off those little important things you should be doing, you're going to fail, because you're not going to know the small steps it takes to do a larger project.
Give respect to your teammates. Don't judge people. Be open.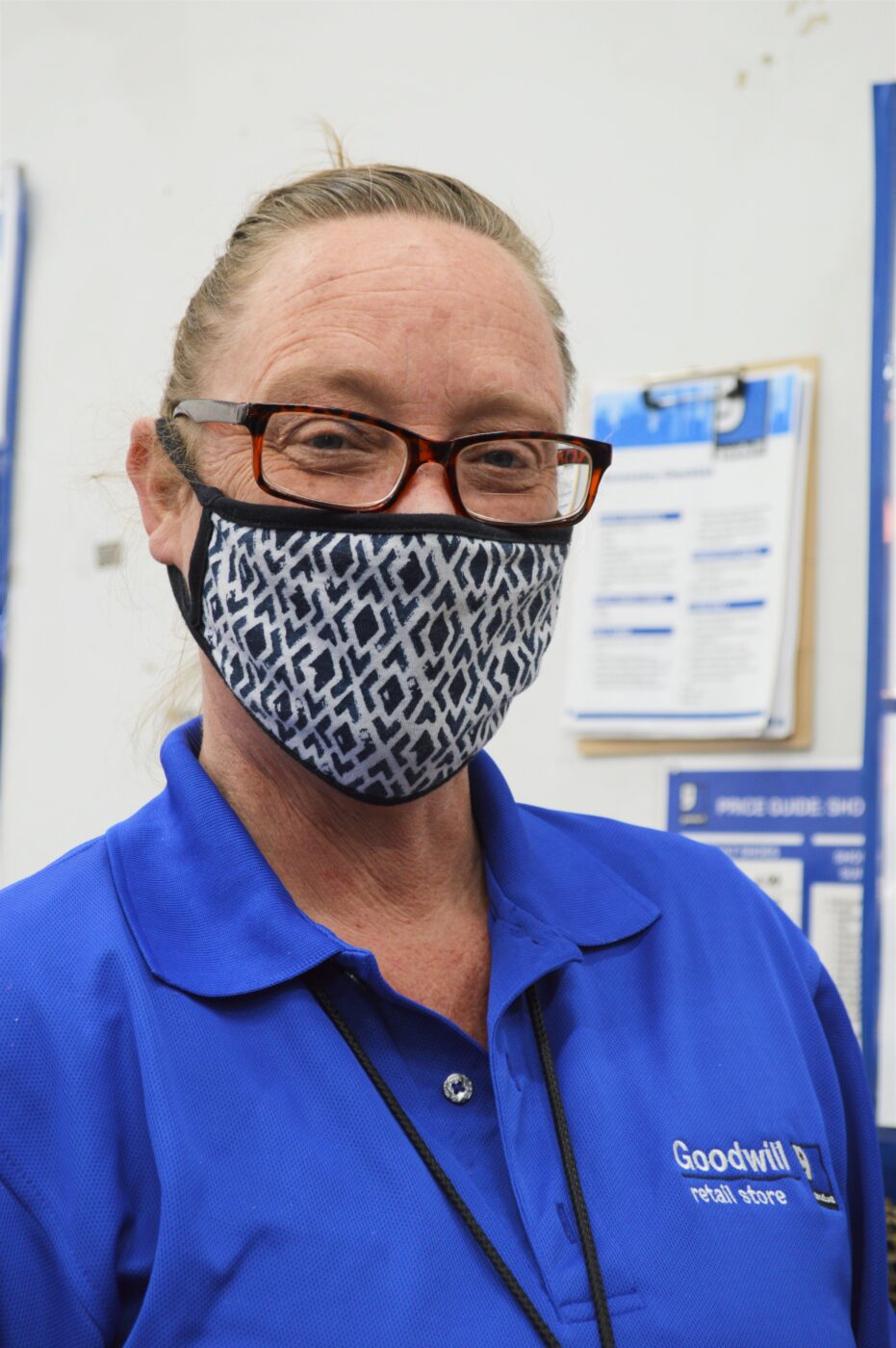 GGW: Anything else you'd like to share?
Andria: I think right now is a great time to be a woman. We have a lot of opportunities. And a lot of paths especially here at Goodwill. The LMS training that's free to us, the tuition reimbursement, and I feel like Goodwill provides you the opportunity to make your own path.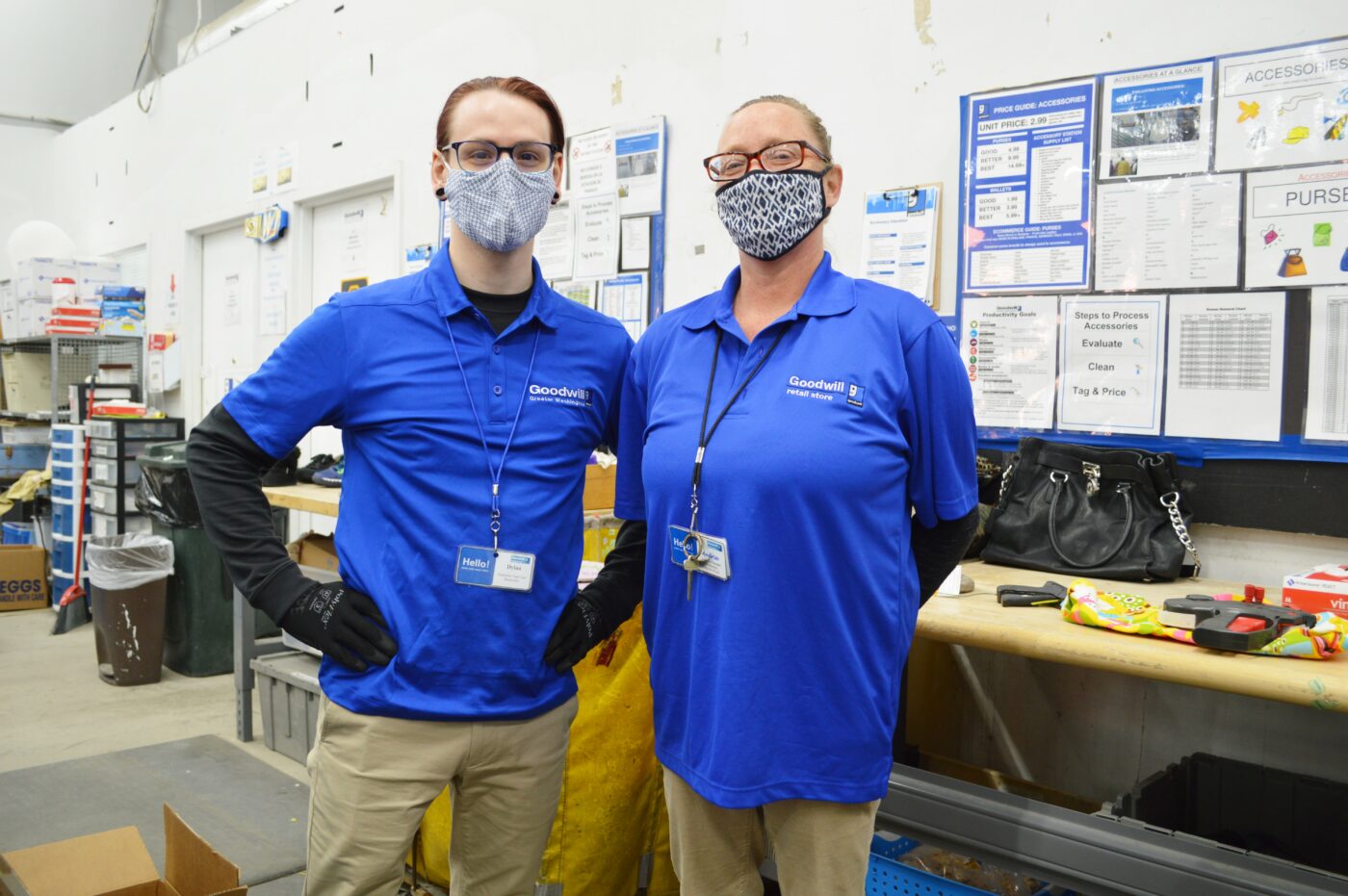 Thank you, Andria, for taking the time to share your unique perspective on Women's History Month and your Goodwill story. We're truly lucky to have you on our team, making history, and inspiring your team members with empathy and compassion.
---