Celebrating Hispanic Heritage Month – Famous Individuals in the DC Area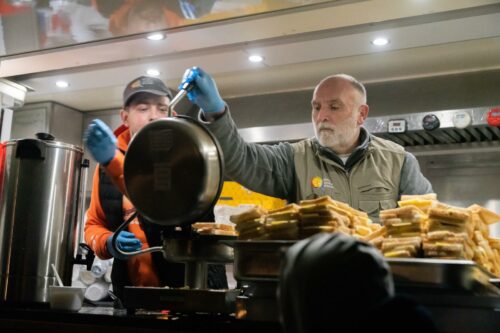 As part of Hispanic Heritage Month, we wanted to use our blog to spotlight some of the famous Hispanic individuals who contribute to our DMV community.
Since DC is a company town and the "company" is the federal government, we thought that would be an excellent place to begin:
Sonia Sotomayor is an associate justice of the Supreme Court and has served in that capacity since August of 2009. She is the first Hispanic to serve in that capacity.
Many members of Congress are technically area residents, at least part of the time. As of this writing, 47 members of the 116th Congress are Latino or Hispanic Americans. Forty serve in the House of Representatives, four are in the Senate, and three are territorial delegates.
Antonio Tijerino is the President and CEO of the Hispanic Heritage Foundation, a national non-profit based in DC focused on education, workforce, social impact, and culture through innovative leadership.
World-renowned chef Jose Andres owns several restaurants in our area, including Jaleo and minibar. However, he might be better known for his humanitarian work with the World Central Kitchen, which he established in 2010.
Juan Pablo Segura founded Babyscripts in 2014, a company that bills itself as a digital front door to engage and remotely monitors pregnant and postpartum patients.
Maria Gomez founded Mary's Center in 1988. It is a health center with seven locations in DC and Maryland that serves over 65,000 people.
We would be remiss if we did not include the World Series-winning manager of the Washington Nationals, Dave Martinez, and the head coach of the Washington Commanders, Ron Rivera.
This is only a sampling of the many prominent and influential Hispanic and Latino individuals that help make Washington, DC, a rich and diverse area.