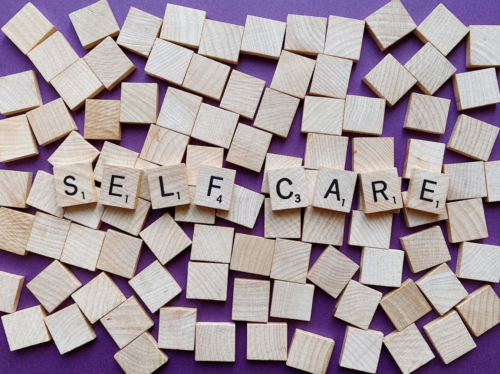 The month of September ushers in a new season. A time when we collectively say goodbye to blistering summer heat and welcome in the cool crisp air of Fall. During this time, nature and wildlife begin to prune and retreat as they brace for colder months. It is the simple act of assessing where they are and reviewing what they need to progress to the next season. The same is true for all of us as September is also, Self-improvement month. A time when we reflect on our preassigned personal goals to measure their success and realign our path towards it. But don't worry; if you haven't any outstanding 2022 resolutions or miscellaneous goals to compare, here are a few you can tackle through the end of the year, and best of all, your company may pay for it.
Learning a new skill
What better way to improve your overall brain health and remain agile than to learn a new skill? Whether you are interested in learning a new language, crocheting, or becoming a Zumba instructor, learning a new skill is an excellent way to keep your mind engaged and your body active. Many platforms, such as Coursera, Udemy, and edX, provide free to low-cost certification for thousands of in-demand professional and recreational courses. Depending on the course, you may be able to transfer the skills acquired to your current position, which would then qualify as professional development and may be paid for by your employer.
Improving self-care
Often when we think of self-care, we think of one day or, even worse, one hour reserved each week to spend a little – me time. We know the emotional and physical benefits of regularly practicing self-care; however, scheduling the time to partake in this needed exercise still proves to be challenging for most. Thankfully, mobile apps such as Calm, Headspace, and Insight timer offer simple ways to inject mindfulness and meditation into your work day to help you fill your self-care cup. Even better, many workplace healthcare benefits now include access to these or similar apps at little to no cost! A quick review of your benefits plan should determine if this option is available.
Volunteer
Volunteering your time is one of the best ways to help your community. It may improve your self-esteem and confidence and give you a sense of achievement and purpose. Witnessing this, many companies now pledge to donate a specified amount to their employee's non-profit organization of choice once they've met a certain amount of volunteer hours, leading to happier employees and more thriving non-profits.
Ready to get started? Great! Choose any of the goals listed above or come up with a few of your own. Then, schedule a daily, weekly, or monthly check-in with yourself to assess your progress. If you feel you've missed the mark, don't become discouraged. Self-improvement involves observing where you need additional support, so acknowledging your shortcomings is also a success! Finally, rinse and repeat until your goal has been achieved.
---