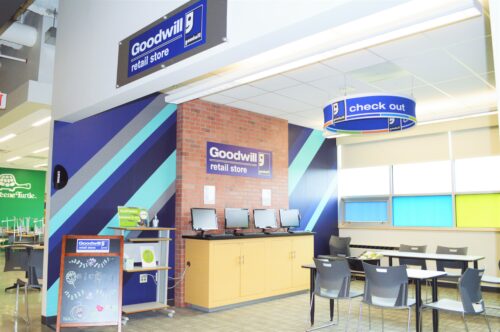 Goodwill's mission is to transform lives and communities through the power of education and employment.  Isn't that a great mission?  Perhaps I'm a bit biased, but I think it's a mission that not only solves a short-term problem by helping someone find employment, it also removes a long-term barrier by providing individuals with the tools they need to find and keep sustainable employment, earn a living wage, and grow in their careers.  It's the mission that keeps on giving.
However, one of the biggest challenges faced by the individuals Goodwill serves surrounds their lack of knowledge surrounding economics, otherwise referred to as financial literacy. Many of those who seek assistance from Goodwill have never had to manage money because they've never had any. When they earn money, it's spent on immediate needs. There is no time to worry about tomorrow. That's a luxury for people who have money, not those who don't.
But financial literacy is fundamental to achieving success, even more so for those with little. Learning how to save, even just a few cents a day, can add up, help someone develop good credit, qualify for loans, and build financial stability.
That's why Goodwill believes that offsetting unemployment starts when a person is young. And that's the vision of Junior Achievement's Finance Park. Finance Park is a series of facilities around the DMV that teach young minds (mostly 7th and 8th graders) about financial literacy.  It operates much like the game of Life, one of my favorites growing up.  When a student enters Finance Park, they are assigned a career, a family, and an income.  Then they have to navigate all of the "storefronts" inside Finance Park and determine how much they can afford to spend on clothing, transportation, food, utilities, and entertainment.  The goal is simple:  Balance a household budget.  Learn how to manage their money.  Within the walls of Finance Park, money management becomes relevant and relatable.  It's an example of "real life".  The best way to learn something is to do it. That's what Finance Park provides: Hands-on money management.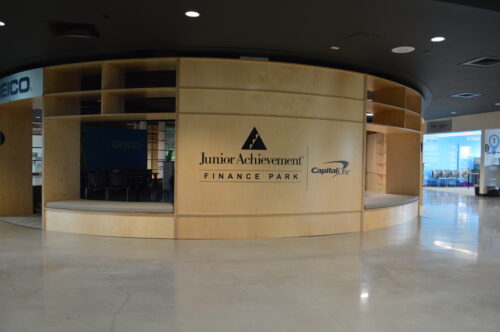 Goodwill of Greater Washington just invested in its third Finance Park storefront. We now have a presence in the Finance Park locations in Fairfax County, VA, Montgomery County, MD, and Prince George's County, MD.  Our hope is to become a part of the DC property once built. We represent the "clothing store" in each facility and our goal is for students to see the financial value, and impact on environmental sustainability that results from shopping at Goodwill rather than at fast-fashion retailers.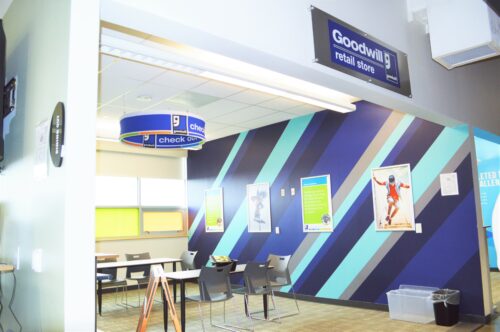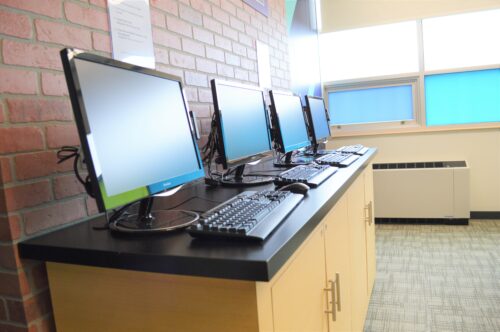 Teaching people how to manage money early in life will help them save money later in life – reducing the possibility that they may one day find themselves on the street without anything to help them recover from unexpected and potentially devastating detours.
Our hope is that there are people whom we will never see walking through our doors tomorrow because they walked through Finance Park today.    

Life is hard enough already. The best way to prepare for it…is to prepare for it. Thank you, Junior Achievement!
---