Job Growth: Pre- vs. Post-Pandemic Insights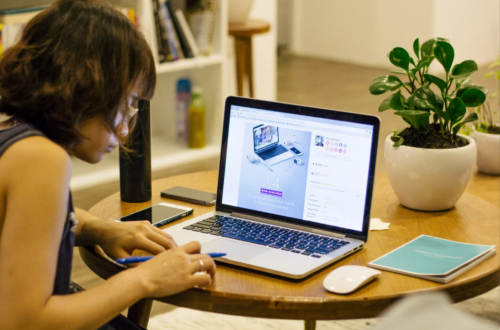 The scourge of COVID-19 may still linger but its effects on how we live – and work – continues to recede into the distance.
The changes it has left in its wake have been fundamental. Think of how the assembly line or the 40-hour work week or the Internet have changed what opportunities exist for workers. Businesses rise – and fall – based on these factors.
How has the employment landscape changed from the pre- to post (ish) pandemic environment?
According to the Bureau of Labor Statistics the national unemployment rate in June 2022 was 3.6%. In February 2020 it was 3.5%. That would appear that we are back to whatever "normal" is or was.
The most recent report also showed that 7.1% of employed persons in June were teleworking. The bureau began tracking this figure in May 2020 and the initial number was a whopping 33.3%! These figures include anyone who teleworked during the four-week survey period. This means it includes both full-time and hybrid options. Based on all the buzz teleworking has received – and how it has become a more desirable employment option – 7.1% feels awfully low.
Total non-farm payroll employment was down 0.3% in June compared with February 2020. However, private sector employment is 140,000 higher than in February 2020, while government employment is 664,000 lower.
Much of the job growth is in professional and business services. Some of the highest increases are in the categories of management of companies and enterprises, computer systems design and related services, office administrative services and scientific research and development services. In total, this category saw an increase of 880,000 jobs versus pre-pandemic levels.
One of the hardest hit industries was leisure and hospitality. While this sector did experience month-over-month growth it was still down 7.8% from February 2020. That is a net loss of 1.3 million jobs. As demand for these services continue to rebound, we could expect this category to add more jobs. However, keep in mind that many workers have decided not to return to these positions because of wage issues and working conditions. It will be interesting to see how the industry adapts to this.
Other categories to note:
"Transportation and warehousing" is 759,000 above its February 2020 level. Could this be the result of the dramatic increase in online shopping
Manufacturing has returned to its pre-pandemic level.
 "Information" is 105,000 jobs higher than February 2020.
Social assistance – including childcare and family services – is down 2.0% from pre-pandemic levels.
Wholesale trade is down 0.3% from February 2020
This data does seem to indicate that change is afoot.
The question is – is this the new reality or are we still in an adjustment phase? 
For those seeking employment, it does offer opportunities. Whether you are looking at industries that are expanding or those that are trying to bounce back – the jobs are out there.
Good luck in your search.
Sources:
https://www.bls.gov/news.release/pdf/empsit.pdf
https://www.bls.gov/opub/mlr/2021/article/teleworking-and-lost-work-during-the-pandemic-new-evidence-from-the-cps.htm