How to Leave a Job Without Burning Bridges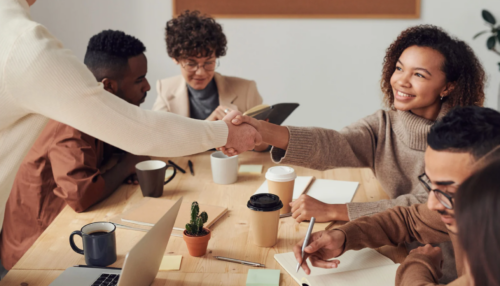 In this era of The Great Resignation, job hopping has become much more common. According to the US Labor Department, the average person will change careers five to seven times during their lifetime. Approximately 30% will change jobs every twelve months.
That is a lot of hopping. Sometimes the other pasture is truly greener. Sometimes it is not, and you look to return to a previous position. What can you do to ensure your reputation with previous employers is clean?
We are assuming you are leaving your current position for life reasons or a better opportunity. If you are escaping a toxic environment or – worse – were terminated, your approach will be quite different. There are two main reasons to depart on good terms. First, you'll likely want to obtain a reference from your old supervisor. Second, you may want to come back to your old position.
 Play it cool. Finding a new job is a time-consuming process. Don't talk about it among your co-workers. Once you secure the new position, don't start cleaning out your desk or removing personal items. Those are some serious red flags. However, cleaning personal items off your company computer might be a good idea. Make sure you do NOT take any proprietary information. And remember, your old e-mails belong to the company, not to you.
Give ample notice. The standard, of course, is two weeks. If you are leaving for personal reasons – like a health or family issue – it may be acceptable to leave sooner. You could offer to stay longer but let's be realistic. Once you have given notice, you have already begun the mental process of checking out. Ideally, you should do this in person. Write a resignation letter but don't send it via e-mail. The exception here is if you are a virtual worker. In that case, try to do a Zoom-type meeting. There are many examples of good resignation letters available online. Do some research before you write.
Be proactive. Immediately offer to help with the transition. Share any institutional knowledge you can to help your replacement. It would be helpful to write a memo of all your duties, responsibilities, deadlines, etc. We all do way more than what is in our official job description. If possible, offer to train your replacement.
Request an exit interview. If you genuinely want to leave behind a solid reputation, this is an excellent time, to be honest. Talk about why you are leaving and focus on YOU, not any negative aspects of the company. Now, if you're leaving a toxic environment, then all bets are off.
Ask for a reference. Showing a history of successes and positive feelings will help you climb that career ladder.
Wrap things up with your co-workers. There will be a million questions. Be as straightforward as you can but don't boast about your new gig or bash your soon-to-be former employer.
In a previous career, a high-ranking executive was fired. This was in the days before security escorted you from the building and immediately canceled your key card. She returned to the station that evening in an allegedly intoxicated state and proceeded to draw – with lipstick – on every picture hanging in the halls. Don't do that.
As you proceed through your career progression, you are creating a legacy. How you transition from job to job says a lot about the type of person, you are.
You can control the narrative. How do you want to be remembered?