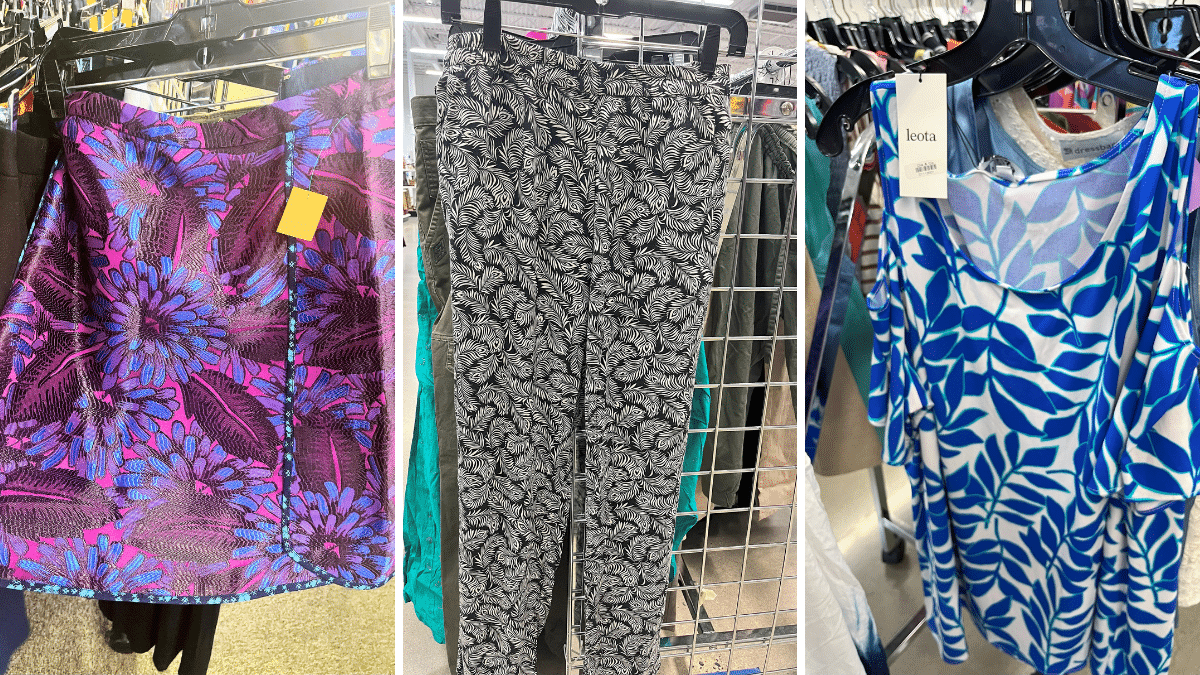 With temperatures rising and pools opening, the last thing on our minds is spending money on new summer office attire. Instead, we're thinking, "Where can I vacation next!?"
However, now that the pandemic has officially ended and employees are back in the office (full-time or hybrid), it may be time to update those closets for summer fashion…professional style.
Luckily for you, Goodwill of Greater Washington can help make that transition from fully remote attire to stunning in-office fashion super easy, fun, and financially friendly so you can still enjoy your summer vacation.
And no need to worry if you didn't receive your degree in Fashion Merchandising. We're giving you five trendy and inexpensive office attire pieces guaranteed to turn heads this summer.  
1. Midi/Maxi Skirts 
Thanks to Sofia Ritchie and her fantastic team of stylists, midi/maxi skirts are sizzling this summer. The versatility of this piece is timeless. You can quickly go from meetings with the VP of your department to happy hour on the rooftop without anyone noticing you just worked eight hours. Pair them with your favorite heeled sandals or sneakers for an effortlessly chic ensemble.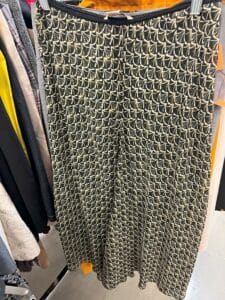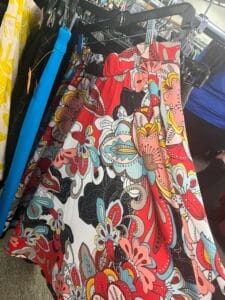 2. Classic Oversized Pieces 
Is it 2023 or 1993? The baggy "I woke up like this" appearance is back in style, and our favorite way to complete this look is the classic, tailored button-down shirt.
 You can choose the traditional route with crisp white or show off that fun personality and explore different colors and patterns. When searching for that perfectly tailored button-down, we recommend going up a size or two to achieve that oversized, loose-fit look. Wearing oversized garments in the office is also a great way to beat the summer heat and stay comfortable throughout the day.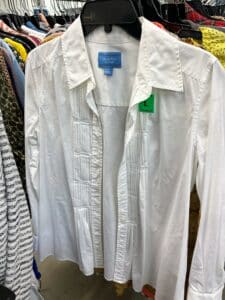 3. Bright & Bold Blazers 
Yes, I know it's summer, but I'm pretty sure your office thermostat is set at winter temps and you need something to stay warm. Therefore, blazers are the perfect pieces to add to your workplace wardrobe this summer. Being known for their flexibility in style, you can dress them up or down for a more casual style. When thrifting, remember to look for bright, bold blazers that add a pop of color to the office.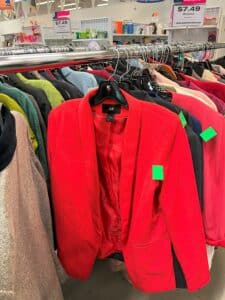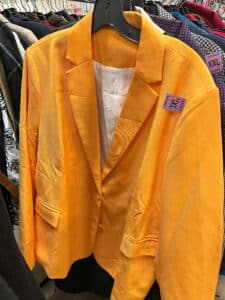 4. Linen 
When people think of wearing linen in public, it is probably associated with a more relaxing place, such as the beach. However, according to 
Hello.com
, linen is your best friend for office attire this summer. We couldn't agree more!
The lightweight, flowy material makes going into the office a breeze and is suitable for those outdoor team gatherings. Whether you choose wide-leg trousers, a vest, or even a two-piece set, incorporating linen into your workplace 'fits will allow you to look "put together" without trying.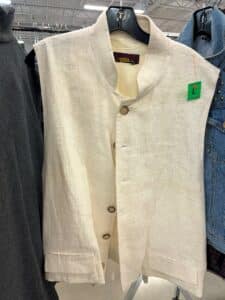 5. Patterns and prints 
Long gone are the days when everyone's typical office attire consisted of navy blue, black, white, and gray…and hello patterns! Adding bright patterns and prints to your work apparel is always fun to play with. Mix and match the different prints to stand out or add statement pieces to your workplace basics…the choice is yours. Also, expressing yourself through your favorite patterns and prints is an excellent way for your colleagues to get to know you better.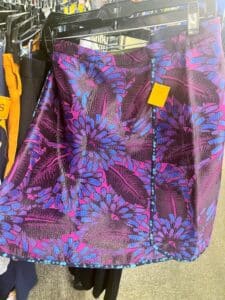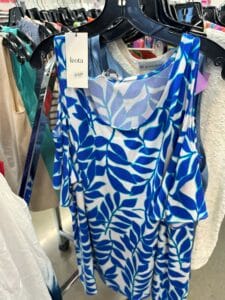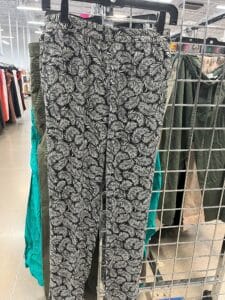 Now that you know what pieces to add to your summer collection, head to your favorite 
Goodwill of Greater Washington
store and begin the shopping spree. By shopping with Goodwill, you're helping to fund the organization's mission to transform lives and communities through the power of education and employment.
Stay cool and look cool in the office with these tips! Happy Summer!
Sources: