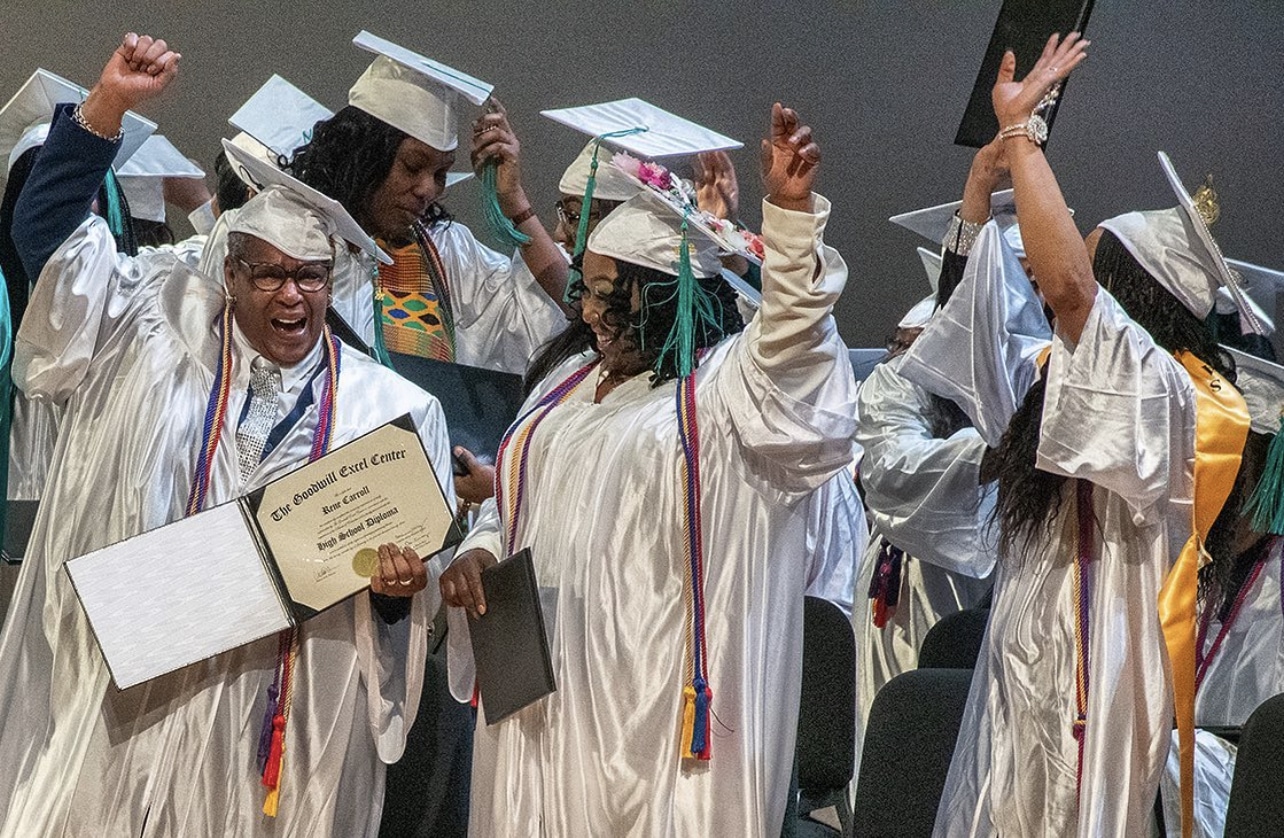 When you hear the name "Goodwill," what is the first thing that comes to mind? I must say, before becoming a part of Goodwill of Greater Washington's team, anytime the name Goodwill would pop up in conversations, it was usually associated with how someone snagged a great piece at an incredible price from one of the many thrift stores. Or how easy it is to donate gently used items at a donation site to help those in need. For decades, Goodwill of Greater Washington has held on to the reputation of being a part of the top thrift stores in the greater Washington, D.C. region.  With the mission being "To transform lives and communities through the power of education and employment," I often question how much the public truly knows about Goodwill and our efforts to help the community in more ways than just providing fantastic finds in our 21 area retail stores. That is why I am giving you three things I learned about GGW after transitioning from shopper to employee. My discoveries share insight into the true meaning of who we are, what we do, and why we do it.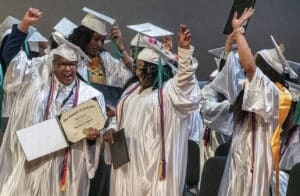 1.  Education
Did you know Goodwill of Greater Washington has two tuition-free adult public charter high schools? Yes, you read that correctly…high schools. For the last seven years, The Goodwill Excel Center has provided adult learners in the District an opportunity to receive their high school diplomas at no cost. With continuous enrollment throughout the year, we have had the pleasure of providing over 500 students with their high school diplomas so that they can advance in their careers and education.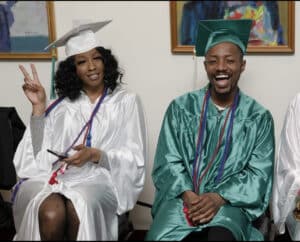 2.  Sustainability Impact
One of the many ways we help our community is through our sustainability efforts. Goodwill has partnered with Dell Reconnect to make e-cycling easier. Our computer recycling program allows individuals to take their old computer equipment of any brand, regardless of the condition, and donate it to participating Goodwill locations for free, where they are resold to Dell and broken down into their basic components for repurposing or reuse.  When supporting our computer recycling program, you are ensuring your systems and accessories are being refurbished or recycled responsibly.
3.  Employment
Now, I know you probably think this one is a given because we must employ all 21 retail locations to ensure every shopper receives a great experience, right…right.  However, under the AbilityOne Program, Goodwill has provided individuals with disabilities employment opportunities by securing contracts with Federal Government sites within the DMV area. Some contract services include quality custodial and pest control services, grounds maintenance, and glassware cleaning. By securing these contracts, Goodwill can provide sustainable employment, on-the-job training, fair wages, and benefits to members of our community who are working to overcome significant barriers to success.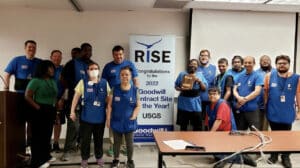 Now that you know more about
Goodwill
and our efforts to help the community, you're probably wondering how we fund these programs. That is where you come in!  Whenever you shop at one of our retail locations, donate your gently used items, or give monetary donations, your contribution helps support our critical and essential community-first offerings. By doing this, you are now a part of the mission that transforms lives and communities through the power of education and employment.  Thank you!