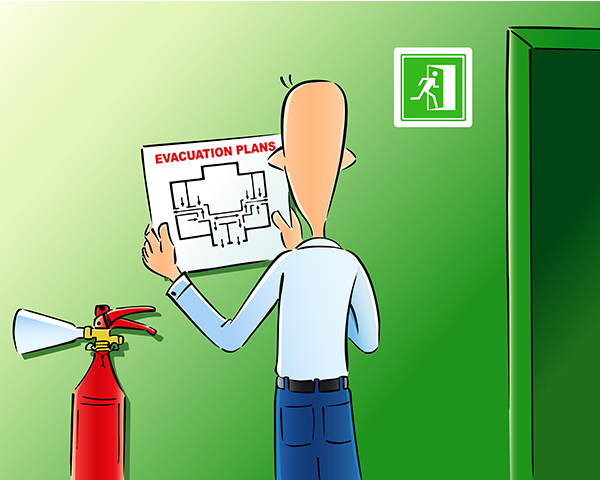 In the wake of Hurricane Florence, there's a lot of talk about emergency preparedness surrounding natural disasters. However, these events can often be anticipated and planned for. Unfortunately, we now live in a world where workplace violence has become a regular, unavoidable occurrence. For example, Ready Houston's "Run. Hide. Fight" video instructing those how to act quickly during an active shooter crisis is indicative of the very serious need for workplace emergency planning. The viral video has sparked dozens of remakes and is often used for corporate crisis trainings.
With that in mind, we asked we asked Louis Ferrell, Goodwill of Greater Washington's Director of Safety, for some tips and ideas on how to best prepare for such an occurrence. These are his thoughts and recommendations:
Planning
An emergency in the workplace is any situation that threatens the lives of workers, customers, and/or the public. Planning for all potential emergencies will help both you and your employees be ready in unexpected situations.
The size of your facility and workforce will determine your training requirements. However, everyone in your business must be trained on all of the functions and elements of your emergency action plan (EAP) and the types of emergencies that could potentially occur at work.
Make sure to include any special hazards specific to your facility, including any toxic chemicals, flammable materials, radioactive sources, or water-reactive substances. Employees must be aware of any potential fire hazards, and you must review the parts of your fire prevention plan needed for self-protection with each employee.
Training
Employees must know when and how to sound an alarm in the event of an emergency, recognize when an alarm is activated, notify emergency personnel, and know what to do for each alarm type when it is sounded. Evacuation routes and exits must be well-known to employees and clearly laid out in floor plans of your building displayed throughout your facility.
If you have a fire extinguisher or other equipment used in the EAP on-site, you must provide employees with an educational program at initial employment and retrain them annually. Communicate relevant fire hazards and self-protection procedures in the event of a fire to your employees.
You must review the EAP with all of your employees when the initial plan is developed and when each employee is initially assigned to a job. Employees should always be up to date with your emergency policies and functions. Keep in mind that if training is not reinforced, it will be forgotten.
Teamwork
Your employees must also know who is in charge in the event of an emergency. Who is the emergency coordinator? Who are the evacuation wardens?
The emergency coordinator is in charge of making decisions during emergencies. An evacuation warden is responsible for moving people out of one area to safety. Generally, one warden per 20 employees should be adequate. The wardens must be trained in the complete workplace layout and know the various alternative escape routes.
Drill and Review
It's your responsibility to make sure all of your employees know the EAP and are familiar with evacuation routes, lockdown procedures, and what to do for each potential disaster at your facility.
After you have properly trained employees and reviewed your EAP with them, it's a smart idea to hold practice drills for possible emergencies as needed to keep employees prepared. These drills can be coordinated with outside emergency personnel, such as fire and law enforcement services.
Following each drill, meet with your upper management staff and evaluate the drills. How well did your drill go? Did all of your employees know what to do when the alarm sounded? Did everyone make it out of the building in a safe and timely manner? How well did your emergency coordinator, evacuation wardens, and emergency team perform? Discuss strengths and weaknesses in your drills, and create a plan for improvements. By planning, training, and using teamwork, you and your employees will be ready when disaster strikes.
We hope that helps. What plans or procedures are in place at your office to handle these situations?
---