Veteran Spotlight: Ian Johnston
Veterans Day is an important opportunity to spotlight our country's service members and the invaluable work they perform each and every day.
As part of our Veterans Day celebrations, we'd like to take a moment to recognize the individuals within our Goodwill family who have demonstrated selflessness, courage, and sacrifice, by serving our country.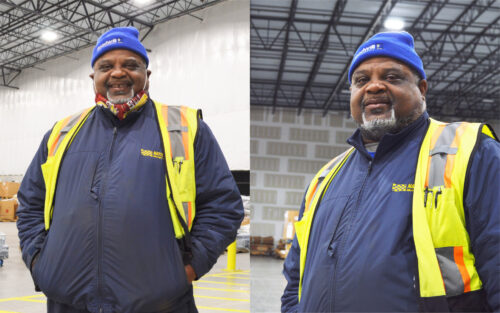 Ian Johnston
United States Marine Corps (USMC) // Driver, Goodwill of Greater Washington Transportation Team
Meet Ian Johnston. Ian is a veteran of the United States Marine Corps (USMC) and is one of the dedicated Drivers on our Transportation team. His work is based out of the Goodwill Sustainability Center, a facility that allows Goodwill to partner with community organizations to recycle materials such as cardboard and scrap metal. However, Ian's role at Goodwill supports all 21 of our locations.
One of the many qualities we love about Ian is his passion for serving. He served his country, "I was drafted at the age of 16 for the rapid deployment force and completed two tours – the Philippines and Okinawa, Japan." He serves his community, "I'm a deacon at my church, so when I'm not with my Goodwill family, you can find me with my church family." He also serves his colleagues, "My colleagues and I have a solid bond; we work well together and break bread together."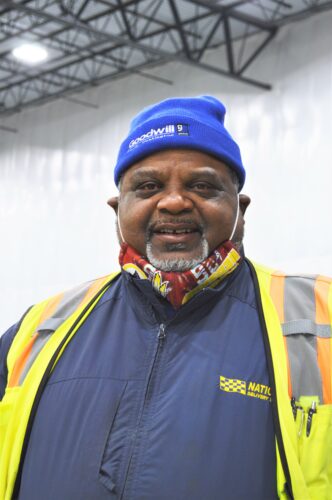 As a Transportation team member, Ian credits the USMC with helping him to become a more disciplined and dedicated team player. "At 16, that was what I needed at the time – to learn how to complete a task and how to do it well with others." These skills have followed Ian throughout his career and have proven successful as he and many other team members worked continually through the ongoing Covid-19 pandemic.
As we continue to navigate these unprecedented times, we honor all those who have served and express gratitude for what we have. "If you wake up in the morning, everything else is a bonus. I know a lot of people who didn't make it live as old as I am; therefore, I'm grateful just to be able to breathe this air".
Thank you, Ian, for your service to our great country and our organization.
Please take a moment this Veterans Day to join us in recognizing incredible individuals like Ian, and countless others, and what they have freely given to our country and us as a people.