Veteran Spotlight: Robert Wade Sr.
Veterans Day is an important opportunity to spotlight our country's service members and the invaluable work they perform each and every day.
As part of our Veterans Day celebrations, we'd like to take a moment to recognize the individuals within our Goodwill family who have demonstrated selflessness, courage, and sacrifice, by serving our country.
Robert Wade Sr.
U.S. Army // Driver, Goodwill of Greater Washington Transportation Team
A DC native, Robert Wade Sr. (Wade) proudly served in the U.S. Army in the Airborne Division. He signed up to serve because of three generations of family tradition. As a teenager, his desire to follow in the footsteps of his great-grandfathers and grandfathers was steadfast. Honoring this was of the utmost importance.
Wade's service led everywhere from Georgia to Fort Lewis, Washington (just outside of Tacoma). He completed his basic training in Oklahoma, a state with vastly different weather from the DC area. When speaking with Wade about his first memories of the Army, he recalled the windy, flat, and cold climate of the Midwest.
Although Wade moved back to Washington, DC after his service, he enjoyed traveling to different areas, meeting new people, and most importantly – building everlasting bonds with his fellow service members. Facebook and other social media sites have actually allowed him to stay in touch with them, despite living in different parts of the country.
The one key thing that Wade learned during his life in the Army was the value of leadership. There, he experienced different types of leadership and how to be an impactful leader. Wade's leadership skills from the Army are evident at Goodwill and we see them reflected in his work every single day.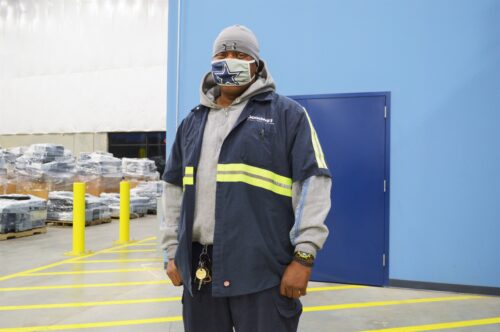 Wade joined our Goodwill family over six years ago. At the time, he was looking for something different and decided to explore a career in transportation. He had a wealth of experience in the warehouse industry but wanted a role that involved being out, seeing different sights. Before calling Goodwill's Sustainability Center home base, he operated out of our Ecommerce facility. Goodwill operated 15 locations at the time.
Wade is currently a Driver for Goodwill. He is responsible for safely and effectively driving and operating company trucks, transporting Goodwill inventory to various locations. Wade also handles, loads, and unloads materials by hand or through the use of a hand truck.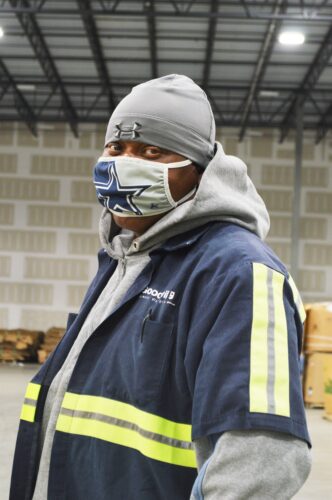 "Friends turned into family. It's like a brotherhood." The friends – the people – keep Wade at Goodwill. He also enjoys the fast-paced environment; it keeps him busy and motivated. The active nature of being a Driver also connects to his personal hobbies. Decades ago, he practiced boxing, a sport that he calls, "one of his first loves."
Football, home, family, and friends fill his heart outside of Goodwill. Wade has four beautiful children – three daughters and a son. His oldest daughter completed Law School in Washington, DC, and is now a Constitutional Lawyer.
If anyone is thinking about joining the Army, Wade recommends exploring the opportunity. Not only will you gain a plethora of new skills, but benefits like the GI Bill are also priceless. He utilized that offering to enroll in school for himself and support his daughter's law studies.
Please take a moment this Veterans Day to join us in recognizing incredible individuals like Wade, and countless others, and what they have freely given to our country and us as a people.