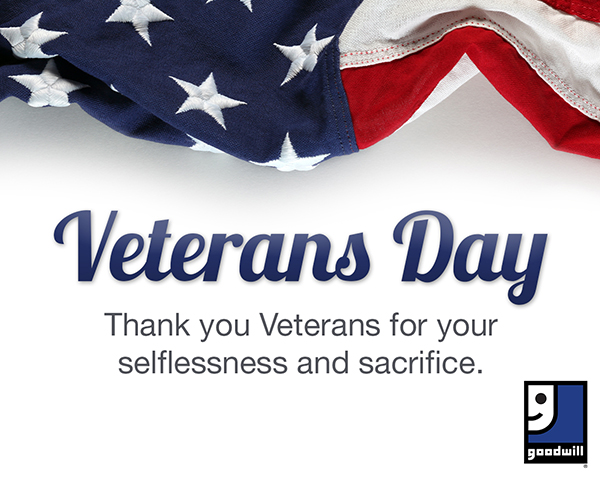 Think about this. We are a country of over 300 million people. Of that total (as of 2016) there were just over 20 million military veterans alive in America. A small percentage of us has contributed mightily to our continued success and safety as a nation.
The respect and gratitude we show these brave men and women is something that happens on a 24/7/365 basis. However, we do set aside one day a year to specifically recognize these American heroes – Veterans Day.
So, how did this national holiday begin?
It originally began as Armistice Day on November 11, 1919, which was the first anniversary of the end of World War I. In 1926, Congress passed a resolution making it an annual observance and it became a national holiday in 1938.
In 1954 President Eisenhower changed the name to Veterans Day. In 1968, Congress passed the Uniform Holidays Bill which moved Veteran's Day to the fourth Monday in October. The law went into effect in 1971 but in 1975 President Ford changed it back to November 11th. Since then Veteran's Day is always observed on that date.
According to the US Census Bureau, as of 2016:
There were 18.5 million veterans living in the US.
9.2 million were over the age of 65, 1.7 million younger than 35.
6.7 million served in the Vietnam War, 7.1 million in the Gulf Wars, 768,263 in World War II, 1.6 million in the Korean War and 1.6 million who served in peacetime only.
398,453 US employer firms that were majority owned by veterans. This represented 7.2% of the nation's employers businesses.
The states with the highest percentage of veterans among their population were Virginia, Wyoming, and Montana.
You can do a deeper dive into the US veteran population here.
As you enjoy football and friends this Sunday take a moment to thank a vet. Better yet, check out this list of organizations that help veterans and consider lending a hand.
For all those who served, we at Goodwill of Greater Washington have one thing to say: Thank you!
---