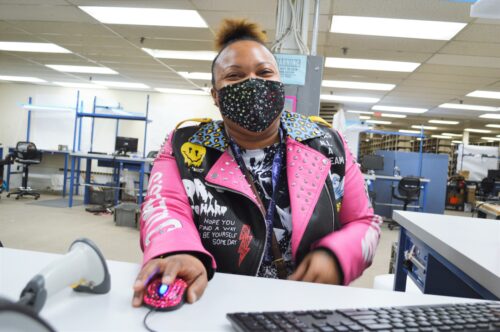 Throughout March, our nation will proudly celebrate Women's History Month, a time when we'll collectively highlight extraordinary accomplishments and historical contributions made by women.
As a part of our organization's celebrations, we will spotlight members of our Goodwill family and share the importance of Women's History Month, in their own words, through the lenses of their unique experiences.
Meet Rainna Parks
Ecommerce Product Lister, eCommerce
"At your lowest point, no matter what you're going through, it will be okay. It will be okay. If you have to walk, keep walking. If you've got to crawl. Keep crawling. You'll eventually get there."
Rainna experienced neglect, abandonment, abuse, and periods of homelessness throughout her life journey. Despite uncertainty and instability, she has continued moving forward with determination and compassion. She is now an expert Product Lister at our E-Commerce Center.
Before Rainna came to Goodwill, she was looking for another job. Due to health complications, she wasn't working but wanted to get into the Daycare field. However, life took a different turn – one for good. And one influenced by her Mom, another inspirational Goodwill Team Member.
"I had been through so much; I was close to getting it. But I didn't get it. So My Mom worked for Goodwill for a long time as a Custodian, Justina Parks. She got to go to the Senate to see the President, So I used to see her trophies. Goodwill really showed her appreciation. So she encouraged me to fill out an application for Goodwill. I then did, and I went on my interview. I got the job! I was a Part-Time Sales Associate at South Dakota Ave. I will forever love that store. During COVID, I came to E-commerce."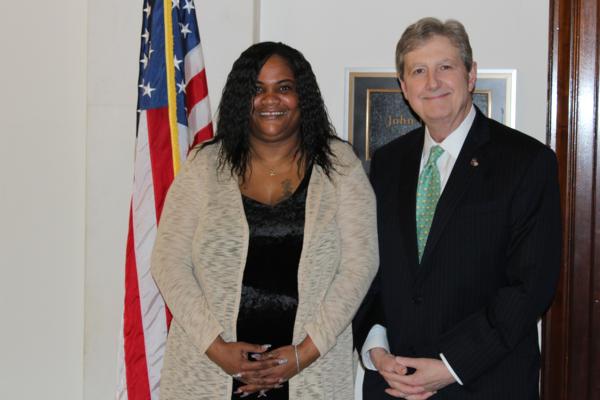 Rainna explained to us that she has a deep sense of loyalty to Goodwill because, "I feel like when one door turned its back, Goodwill said come on. We're going to take you in. So Goodwill holds a very special place in my heart."
Before joining Goodwill, Rainna experienced many familial and personal challenges. She didn't know her Dad or his family. However, Rainna glows with positivity and joy despite what she's gone through.
"But out of all the bad that I've been through in my life, I still have this positive attitude towards life. That's the joy that I see in Goodwill. It takes something that was nothing, and it turns it around and makes it special again."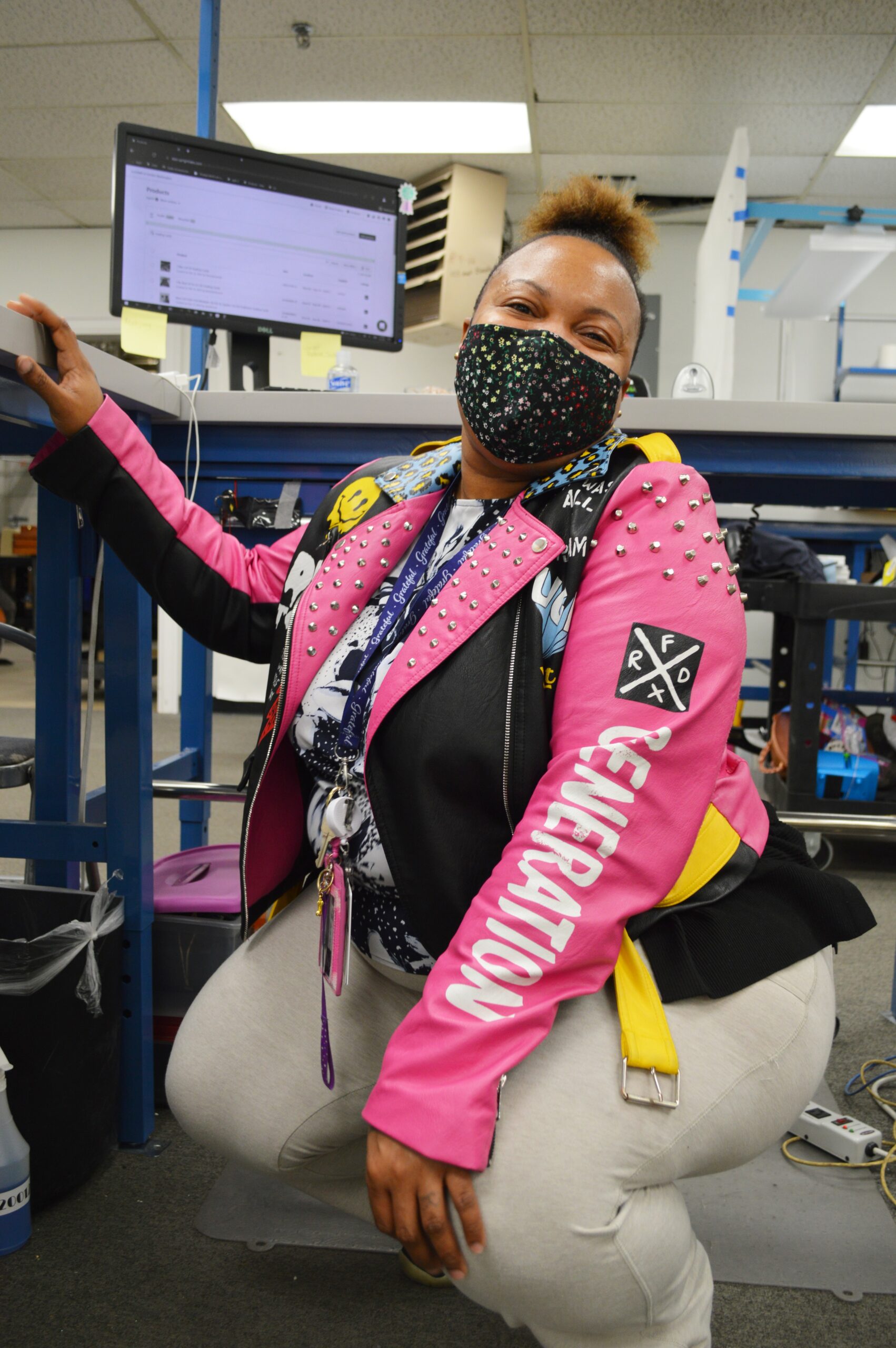 Rainna is an inspirational woman who is mission and community-driven. She attributes her passions to her connection to Goodwill's work in the community.
" I relate to Goodwill in a lot of ways. It's the whole mission. I dropped out of high school young, and school wasn't important to me. But when I had my first child, and I was in my late twenties, I went back to school and got my high school diploma. I was wondering how I was going to help her with her homework. It's so important. When you're young and running the streets, stuff like that doesn't seem important. so that part of Goodwill's mission and helping the homeless – I know what it's like."
Outside of Goodwill, Rainna spends quality time with her three girls – a 16-year-old, a four-year-old, and a three-year-old. Rainna prioritizes instilling many essential life lessons in her daughters.
"For my girls, I teach them about responsibility. They see me get up and go to work every day. I am also teaching them how a lady is supposed to be treated—for example, my teenager. I bought my teenager a dozen of roses. She was my Valentine. I like to do special things for my children to show them that if you are ever involved in a relationship and a guy doesn't do for you what your Mom does for you, then he's not the one. I try to be open with my kids. My teenager is in the phase where she doesn't know where she is, and I like to be as open as possible."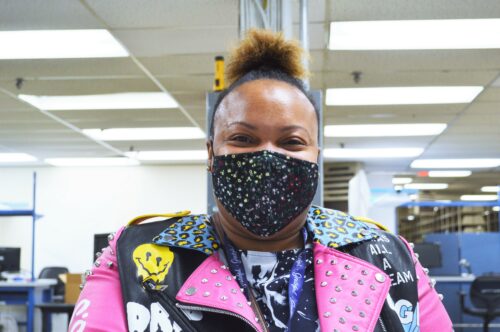 Rainna strives to be a She-ro to her daughters because her Mom, Justina, is her primary source of inspiration.
"My Mom inspires me. She's really strong. She's going on 60. she's been working her whole life. Regardless of what we've been through, she's my hero. She's always there if I need her, and she's always got my back. That time when I slipped and fell and was hurt, she opened the door to someplace [Goodwill] that I absolutely love."
And we love having you on our Team, Rannia! We are grateful for your service to Goodwill and look forward to supporting you as you reach your highest levels of personal success.
---