"Our success has really been based on partnerships from the very beginning." These words from Bill Gates can best describe Goodwill of Greater Washington's relationship with many leading Washington-area businesses that we are fortunate enough to call partners.
Goodwill is proud to recognize three dedicated corporate partners and their many years of investments. Their long-term support is the financial catalyst behind Goodwill's ability to connect individuals to the training and support they need to obtain and retain living-wage jobs, creating pathways out of poverty and setting them on a path toward economic stability and self-sufficiency. Three of our most dedicated corporate partners – Davelle Clothiers, Pepco (an Exelon Company), and PNC – have all made significant investments in our programs, making real-life, immediate impact in underserved communities throughout the DC region.
Pepco (an Exelon Company) is helping Goodwill to close the digital divide by recently awarding a $20,000 grant in support of Goodwill's Technology Access Initiative that will provide internet access at reduced or no cost and free laptops or tablets to training-program participants in need. Since 2006, Pepco has invested more than $168,000 in financial contributions in support of Goodwill.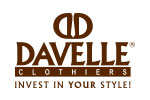 Goodwill recently partnered with Davelle Clothiers 24th Annual Trade-In/Trade-Up Sale. Since 2012, Davelle's Trade-In/Trade-Up Sale has generated more than $119,448 in support of Goodwill's job training services for people with disabilities and disadvantages here in the Greater Washington, DC region.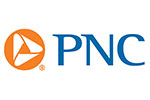 PNC recently awarded Goodwill a $25,000 grant for our comprehensive workforce development programs and services, helping us transition to virtual and blended learning platforms. A valued partner since 2006, PNC has invested a total of more than $97,000 in financial contributions to Goodwill.
We take this moment to send a profound "thank you" to Pepco, Davelle Clothiers and PNC! We are extremely thankful for their partnership, support, and dedication to Goodwill and the individuals and communities we serve.