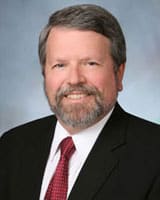 (retired) Managing Director, Legal Affairs & General Counsel, The Pew Charitable Trusts
Mr. Howard retired in March 2013 as Managing Director, Legal Affairs & General Counsel at The Pew Charitable Trusts where he was responsible for advising the organization's board, senior management team, and staff on legal and risk management matters. Immediately prior to joining Pew, he advised foundations, corporations, and nonprofits with respect to strategic philanthropic investment. Previously, he was Senior Vice President & General Counsel at the Fannie Mae Foundation, where he served for 10 years, including as its General Counsel and Chief Operating Officer, Board Secretary, and leader of the Foundation's grantmaking and programs in Washington, D.C.
Mr. Howard chairs the board of the Cultural Data Project, a national not-for-profit organization that strengthens the arts and cultural sector by collecting and disseminating comprehensive, high-quality financial data to support fact-based decision-making and advocacy. He serves also on the boards of directors of Americans for the Arts, theatreWashington (The Helen Hayes Awards), and Goodwill of Greater Washington (Vice Chair), and he is a member of the Community Advisory Board of the John F. Kennedy Center for the Performing Arts. Previously, he served as President of the United Arts Organization of Greater Washington (2000-2007), chaired the September 11th Distribution Fund of Greater Washington, and was co-founder of the Greater Washington Business Philanthropy Summit in 1998, chairing the annual event through 2002. Mr. Howard has served also on several other boards, including Greater DC Cares (which he chaired), Leadership Greater Washington (Class of '98), Greater Washington Board of Trade, Choral Arts Society of Washington, Best Kept Buildings, and the Americans for the Arts Foundation. He is an inaugural recipient of the Washington Business Journal's "Outstanding Director Award."
Before moving to the nonprofit sector in 1996, Mr. Howard was a partner in the Washington, D.C. office of Sutherland, Asbill & Brennan, providing business and regulatory counsel to Fortune 100 corporations and trade associations. Specializing in energy and antitrust matters, his 20 years of private law practice involved negotiation of complex transactions, strategic planning and implementation, coalition-building and management, and advocacy before federal and state courts, agencies, and legislative bodies. He also served as the firm's Administrative Partner for legal personnel, deputy leader of its Government Regulation Group, and Hiring Partner.
Mr. Howard received his B.A. degree cum laude from Harvard University and his J.D. degree from the University of Chicago Law School, where he was an editor of the law review. After serving as law clerk to Chief U.S. District Judge Newell Edenfield in Atlanta, he joined the Sutherland firm in 1976 and became a partner in 1981. Mr. Howard is a member of the Bar of the District of Columbia and is admitted to practice before several federal district and appellate courts and the United States Supreme Court.
A veteran concert performer, Mr. Howard is a longtime member (and past President) of the 180-voice Choral Arts Society of Washington, as well as the Washington Performing Arts Society's Men and Women of the Gospel Choir. He sings regularly with the National Symphony Orchestra and has performed more than 400 concerts at the Kennedy Center, on 12 CDs (including a Grammy® Award winner), and on many network television and radio broadcasts.