Trick or thrift: Here's How to Nail Your Halloween Look for Less at Goodwill
by Melanie Hastings
Tuesday, Oct 17th 2023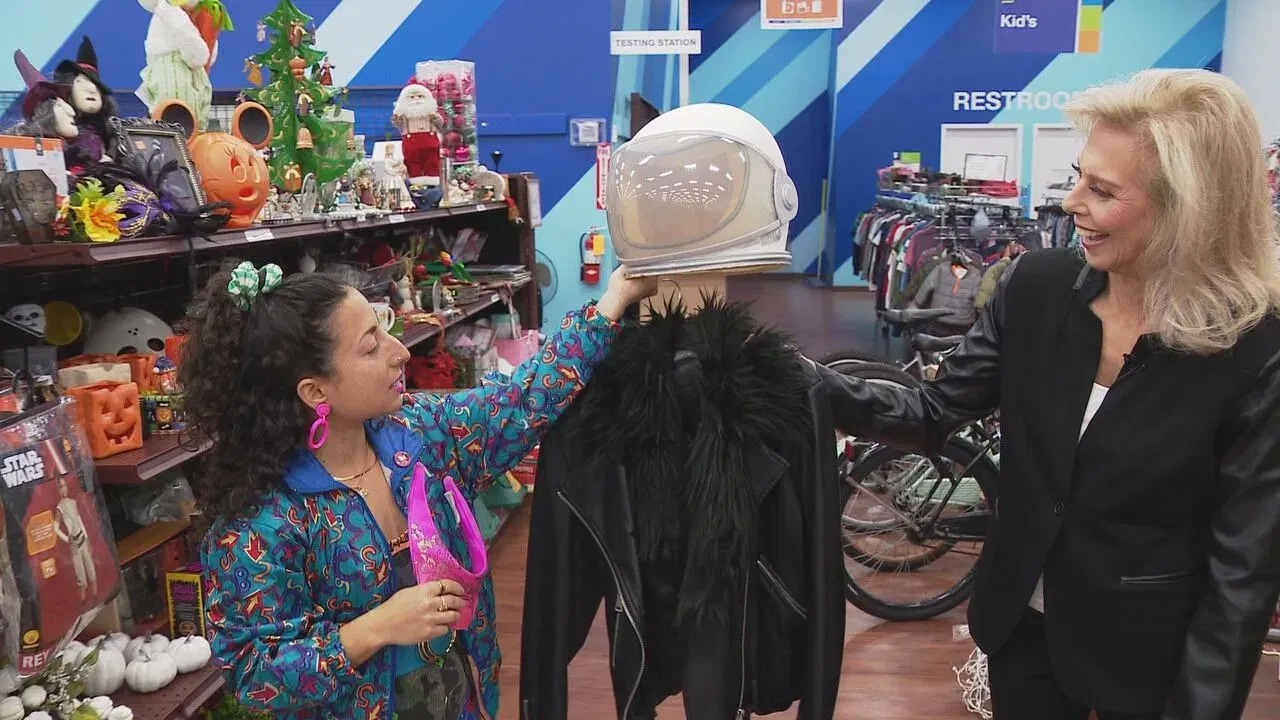 WASHINGTON (7News) — Halloween costumes can cost a lot, but you can save a bundle on your scary look by shopping second-hand. Local Goodwill stores are a great resource for costumes. They have everything from complete costumes, to costume parts, and even accessories. Goodwill Communications Director Carolyn Becker showed off some of the items in their Alexandria Haymarket store.
"We are going to start off here in this shoe area. Sparkly silver platform sandals. I'm thinking Taylor Swift. Or some tall black goth boots with buckles — could be a Wednesday Addams. These are brand new Cowboy boots. You could be Cowgirl Barbie when she's wearing her all pink cowgirl look," Becker said.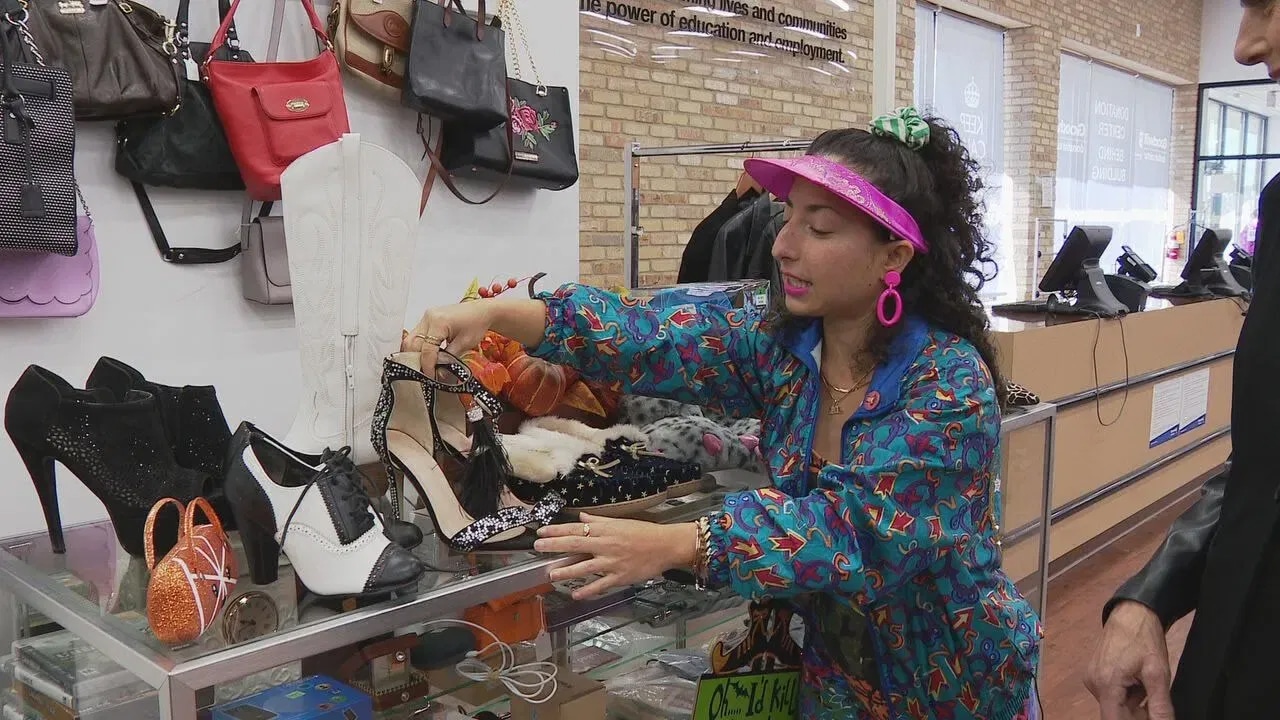 Grab anything pink for a Barbie look.
"We found a hot pink sequined jacket with a fluffy feathered hemline for 15 bucks. And for Ken, colorful retro board shorts, perfect for that L-A look, under ten dollars. A slightly used wedding gown with a little imagination could be something scary. I'm envisioning that you can upcycle it. Add some spooky stuff, some red paint, make it your own type of a corpse bride. I need you to see this. Can you believe this is from Goodwill?" Becker exclaimed.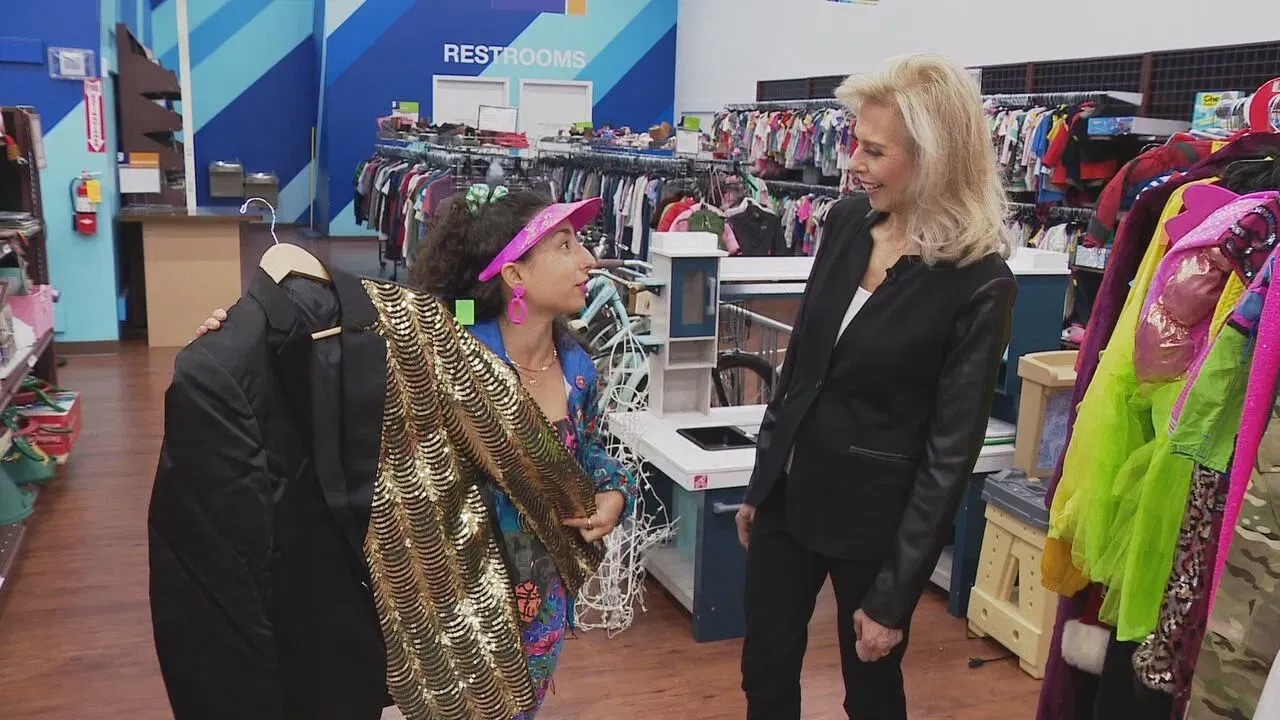 A sparkly suit jacket, half black satin / half gold sequined, to channel your inner star. Even a round yellow bath mat could make a great costume.
"You can make this into a Pac Man or Pac Woman costume. Cut out the mouth. Pin it onto an all-black look, and you're ready to go," said Becker.
You can also find complete kids' costumes with accessories, like Spiderman or Captain America.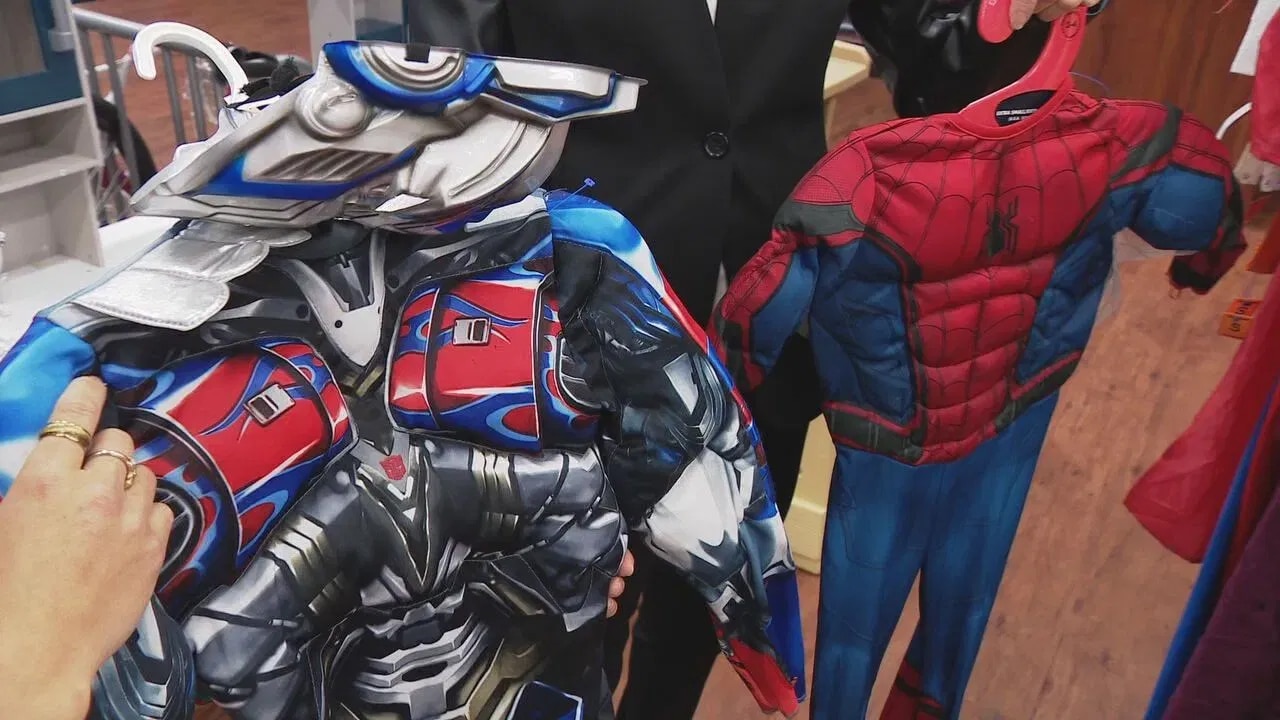 "Practically new — these are like $6," she said.
Most costumes at Goodwill cost between $2 and $20.October is their busiest month for sales, so the sooner you shop the better to get the best selection. Each store will have different inventory, so if you don't find what you want at one store, shop around.
It's best to keep an open mind when buying second hand, but with a little persistence, you can find lots of great costumes at bargain prices.