Celebrate the 32nd Anniversary of the ADA!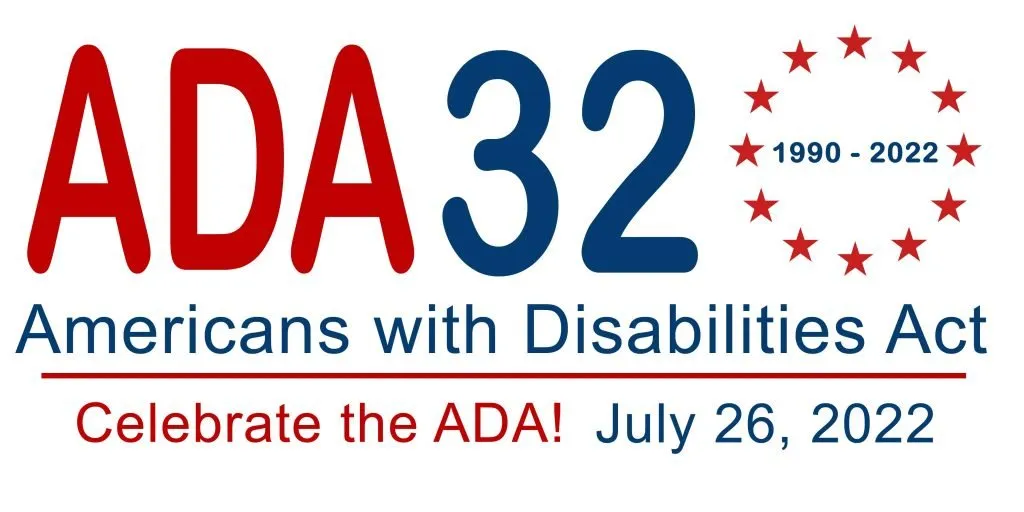 On July 26, 2022, the country will celebrate the 32nd anniversary of the signing of the Americans with Disabilities Act (ADA). This groundbreaking piece of legislation prohibits discrimination against people with disabilities in employment, education and public accommodation, and promotes equality for all Americans.
We have been dedicated to supporting employment opportunities for all people since our founding more than 87 years ago. Goodwill believes everyone should have the opportunity to live independently, earn wages and achieve their dreams.
The revenue generated from the sale of donations in Goodwill stores goes directly to promoting education, skills training and the power of work in local communities.
"The first thing that comes to my mind when it comes to this organization is opportunity. It's Goodwill that gave me that second chance….In life, you've got to give to receive. It feels great knowing my job helps others because it gives them something to see. They see me doing such a good job and I have the opportunity, it motivates them and inspires as well."
Those are the words of Brandon Briscoe, who came to Goodwill after a period of unemployment. He was restless at home and wanted a new opportunity to make a difference. He was itching to be a part of a team.
Because of his motivation and drive, he landed a position as a Groundskeeper at the National Gallery of Art through Goodwill's Contracts Services, a program that operates in accordance with the AbilityOne Commission. Now, Brandon feels like he's a part of a true family. A Goodwill family. With his team, he has the fulfilling opportunity to bring those visiting Washington DC joy and happiness.
While Goodwill serves diverse populations, stories like Brandon's reinforce the importance of the work we do every day, including career counseling, coaching, job placement services, skills development, and job training programs.
While the ADA has grown opportunity and access to meaningful employment for Americans with disabilities, it's clear that the challenges are far from over.
How can you help support employees with disabilities in the DC area and beyond?
Explore the comprehensive https://adaanniversary.org/ Tool Kit to learn about how you can be an advocate in your community. This Tool Kit includes helpful resources such as:
Or simply donate those items that have outgrown your home.  Every donation has an impact on someone else's life.
About Goodwill's Contracts Operations: Goodwill of Greater Washington's Contract Services provides employment opportunities for people with significant disabilities by securing Federal contracts in accordance with the AbilityOne Program.
These contract services provide employment opportunities including: on-the-job training, a fair wage, and benefits for people with disabilities, while providing the Federal government with quality custodial, pest control, grounds maintenance and glassware maintenance services. Learn more: https://dcgoodwill.org/employment/contract-services/
Thank you for your support and for celebrating the 32nd anniversary of the Americans with Disabilities Act!