Mental Health Awareness Month: Tips for Maintaining Wellness When Returning to the Office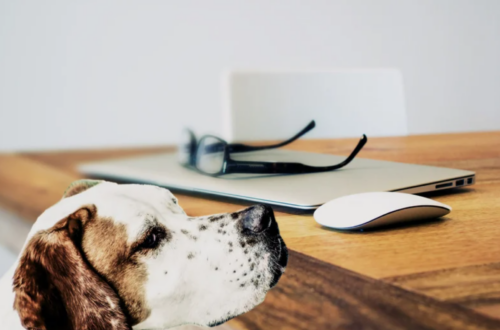 Remember all those years ago that daily routine you had? You know, get up early, get the kids ready for school (or walk the dog), get in your car and fight traffic for an hour and spend eight or more hours in your office. And you got to do those five days a week!
Good times.
The COVID pandemic not only changed many work situations, it significantly changed our attitudes about what a workplace actually is.
Study after study has shown that the vast majority of workers would prefer not to return to the old way of doing things. That said, we are rapidly approaching a time when many companies will require their employees to spend at least part of their week in the office.
May is Mental Health Awareness Month. These last few years have created new stresses and strains on our collective mental health.
First, it was the stress of working from home. Now it's the stress of not working at home. We thought this would be a good time to research some tips on how to deal with these assaults on your wellbeing.
There are three main areas you'll have to navigate as you return to work:
Social – How do you deal with real-time in-person interactions? Not to mention office politics.
Safety – The whole vaccine thing.
Work/Life Balance – How do you re-orient yourself to this new paradigm
First, make sure you have a clear understanding of your company's new policy concerning your workweek. Do not be afraid to ask questions and seek clarification about the new guidelines.
Second, give yourself (and others) a break. We have ALL been through the wringer on this one. You are not in this alone. Talk with trusted co-workers about how they are feeling and dealing. There is strength in numbers.
Revisit or revise your old routines. Now maybe a good time to reinvent how you approach your work routine, especially in the morning. Working from home allowed us some "free time" during the day (don't tell the boss…ok, she knew). How do you compensate for that when you're back in the office? One place to start may be – never eat lunch at your desk.
Set boundaries – and keep them! To mask or not to mask. What about social distancing? Are there priorities you discovered while working from home that you need to apply to the office environment?
Above all else – be mindful of your mental health. Do not be afraid to seek help if you need it.
In the end, there are three areas to consider:
Things you control. What to eat, when to exercise, etc.
Things you can influence – do you prefer masks or no masks in meetings, for example.
Things you can't control – Like Metro or the traffic. Be mentally prepared to deal with these issues as they arise.
The pandemic has tested us like nothing we have ever experienced before. However, you are resilient. With planning and forethought – you will make this work.