Pros & Cons of Working in the Office on Mondays and Fridays in a Hybrid World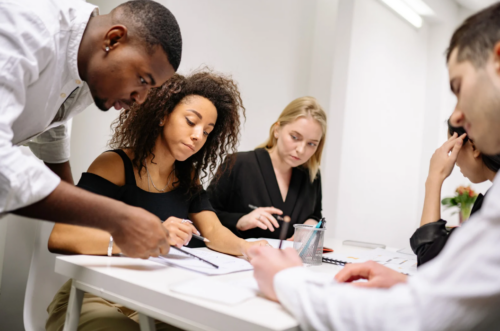 So your employer has asked you to return to the office following the end of the pandemic. The good news for those of you who like the flexibility that working from home provides is that your office has decided to implement a hybrid approach. You get to work from home two days a week. Nice!!
But which two days?? The prevailing theory is working from home on Monday and Friday makes the most sense because it offers the feel of a long weekend (even though you're still working) since you don't have to fight the heavy Monday morning or Friday afternoon rush hour traffic. However, a reasonable argument can be made that those are the days you might actually prefer being IN the office. Here are a few pros and cons of working in the office on Monday and Friday. You can decide for yourself what best suits your lifestyle.
PROS:
No Monday morning or Friday afternoon rush hour traffic because there are no other commuters.
You won't be in a horrible mood when you arrive at the office on Monday because of the heavy rush hour traffic since there is none.
No wait for the coffee machine.
You can leave your office door open or headset off when on the phone because there is no one else in the building to complain about the noise.
The office is often much quieter on Mondays and Fridays because everyone else is working from home.
You can walk to happy hour downtown. Others will have to drive.
You can get the best parking spaces because no one else is using the garage.
The boss won't be looking over your shoulder because s/he's probably not there either.
You can break up your "in office" work week to M, W, and F, never having to commute to the office two days in a row.
Suit and tie? Don't think so. Who's going to know?
CONS:
If you're a social butterfly, Mondays and Fridays in the office are definitely not the days for water cooler conversations. You'll be talking to the cooler.
You might be the first one to happy hour at the bar near the office, but everyone else is drinking at home.
If you really enjoy listening to the radio on your commute, you're out of luck because it's likely to be a much shorter drive on Mondays and Fridays when there are no other cars on the road.
Collaboration is much harder if you're in the office when the other members of your team are not.
You have to get up early on Monday morning. Reason enough to avoid it.
Your weekend plans may start a little later than everyone else's on Friday.
Nobody is bringing in donuts for the team because no one else on the team is there.
You're not missing out on Zoom calls by being in the office because everyone you need to meet with is working from home.
You can't impress your boss by being the only one in the office on Monday and Friday because your boss won't be there to see you.
It's Monday and Friday. 'Nuff said.
Okay, these are just a few of the pros and cons of working in the office on Monday and Friday. I'm sure you have a few of your own. Feel free to share them in the comment section. Ultimately, the decision is yours, hybrid workers.