Veterans Day 2022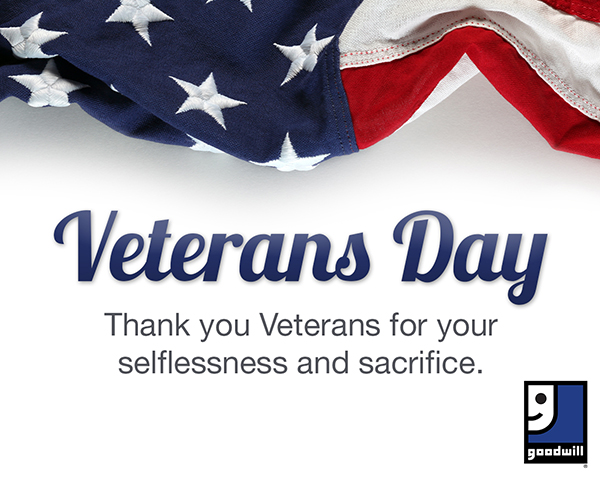 The men and women of our armed services dedicate themselves to ensuring we can continue to live as we do. To say that what they do is heroic is an understatement. As we approach Veteran's Day, we decided to take a look at some facts and figures regarding our veterans. This data comes from the US Census Bureau:
As of 2018, there were approximately 18 million veterans in the US. That represents about seven percent of the total population. That figure is also down from 26.4 million in 2000.
Women now make up about nine percent of all veterans. That is projected to nearly double by 2040.
The largest group dates from the Vietnam era – 634,800
The median age of all veterans is 65.
24.2% have a service-related disability.
44.8% are employed while 53.4% are not in the labor force. As of 2018 only 1.8% were considered unemployed.
That last figure stands at 3.9% according to the September jobs report. In 2020, of the 581,000 unemployed veterans 54% were aged 25-54.
While veteran unemployment is lower than the non-veteran population, they represent a strong and desirable workforce.
Military.com produces a listing of the best companies for veterans. Their 2021 list includes Comcast, USAA, Merck, and the Culpepper County (Virginia) Sheriff's Office. You can see the complete list and the methodology used to create it here.
The opportunities for retired or soon-to-be separated veterans are endless. Besides specific training in areas like IT or security, veterans bring skills that are valuable for any organization. They are strong team players, have great mission focus, and are highly motivated.
2022 has been an interesting year in the workforce. While unemployment remains somewhat high – when compared to a few years ago – there are millions of employers looking to hire. If you fall into that category, you would be well served by hiring a veteran.
We are also pleased to share information about partnership between Goodwill of Greater Washington and Virginia Values Veterans (V3). V3 is a program provided by the Commonwealth to help Veterans, transitioning service members and families, with resources and support towards career-advancing employment. To earn this partnership, Goodwill of Greater Washington had to go through a certification process. This included training and an executive summary submitted by our CEO to the Governor. Now that we are "V3-certified" we are now recognized for having best practices in recruiting, hiring, and retaining a highly trainable talent pool – Veterans. We also have the opportunity to collaborate with V3 strategic partners and participate in employment programs under the Virginia Department of Veterans Services.
In closing, on this Veteran's Day (or any day) we should reach out to veteran friends and family and simply say: "Thank you for your service."
Sources:
https://www.dol.gov/agencies/vets/latest-numbers
https://www.military.com/veteran-jobs/these-are-top-veteran-employers-2021.html