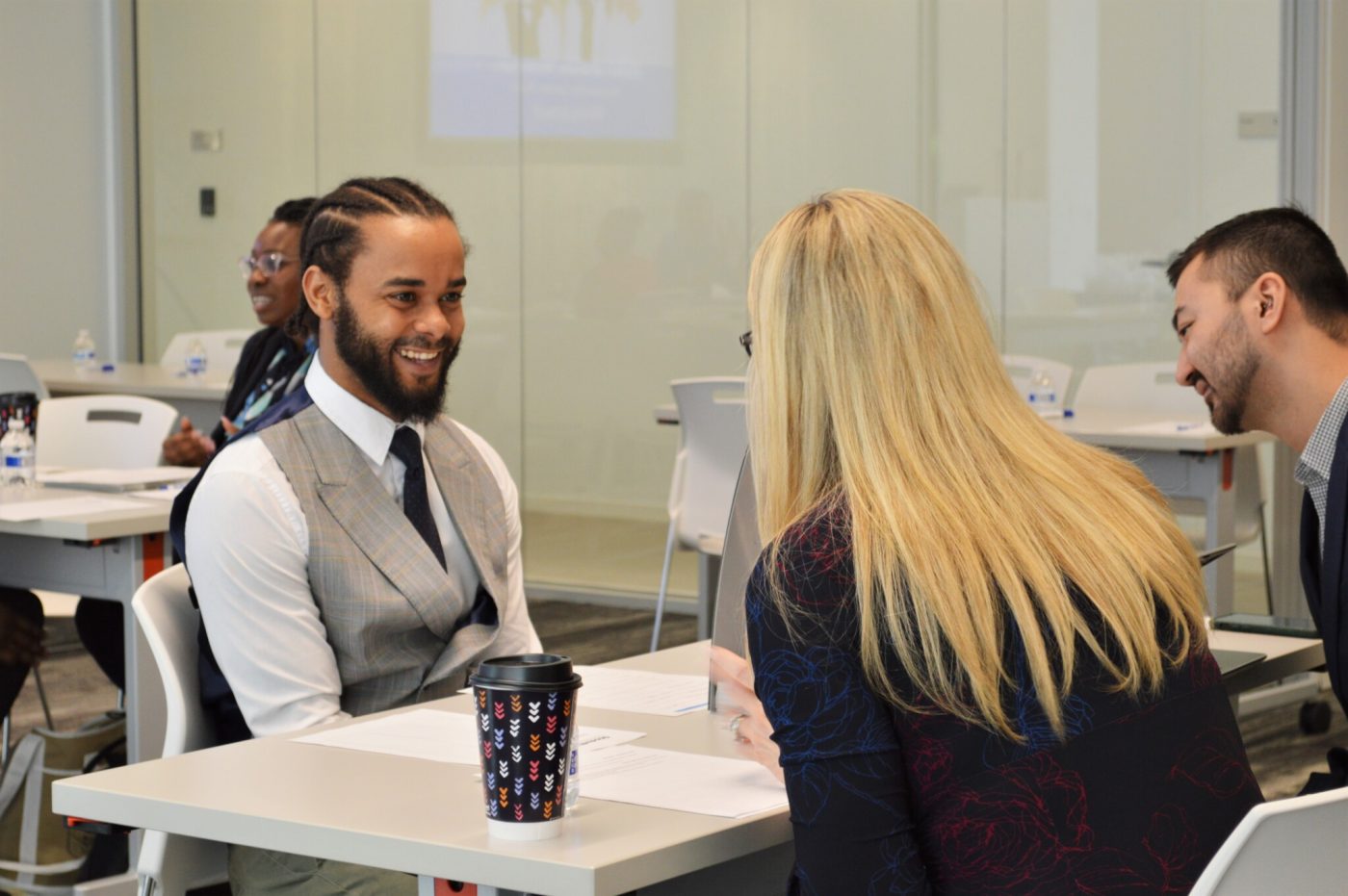 Imagine a scenario where all the ways you normally commute to work, get to critical appointments or meet basic needs are no longer an option. That is the new reality for many Goodwill associates, students and graduates working essential jobs who rely on public transit.
They have faced new challenges in the pandemic with reduced schedules, station closures and elimination of bus routes. They had to walk further to different transit lines and ran into longer boarding times with limited seating due to social distancing.
Many began using a less cost-effective option of ride-sharing services to ensure they could get to work in a more reliable and timely fashion. The Lyft Jobs Access Program, one of our new partnerships in this unique year, aims to address that.
As of Sept. 30, 2020, our Goodwill has received more than 1,400 Lyft codes that have helped more than 120 Goodwill students, graduates and associates since the pandemic began. Each code covers up to $30 in transportation costs, helping people reliably get to work, job interviews, doctor's appointments or buy groceries.
The Lyft codes also assisted Goodwill associates, especially in our Contracts division providing essential cleaning and sanitation services. Since the Lyft partnership began, the program has saved participants more than $34,410 – allowing people to use those resources in other ways to support their families. The Lyft partnership has been a critical resource in this difficult time:
"How has the Lyft codes helped me? I can't tell you that in only one sentence. They have been such a blessing. The Metro bus is still not running on a regular schedule, and it's very risky. I'm a cancer patient and must go to chemo twice a month. So the Lyft codes have helped me save money, stay healthy and give me peace of mind."
R.S.