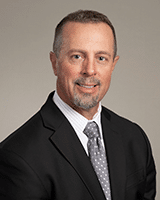 Brendan Hurley is the Chief of Collaboration, Communication, and Marketing for Goodwill of Greater Washington. He is responsible for leading the organization's cross-functional collaboration efforts, as well as its internal and external marketing & communications strategies covering Goodwill's retail & donated goods operations, ecommerce, recruitment priorities, mission services, and adult public charter school – The Goodwill Excel Center.
Prior to coming to Goodwill, Brendan was the Director of Marketing for Clear Channel Radio (now I Heart Radio) in Washington, D.C., where he managed the marketing departments for two of the company's largest radio stations, WBIG FM and WASH FM. In 2020, Brendan received a prestigious Oncon Icon Award as one of America's Top 50 Marketers. In 2017, he was selected as one of the Washington region's Top Association and Nonprofit Innovators by Trending40.com. In 2011, the American Marketing Association designated Brendan the National Nonprofit Marketer of the Year; and in 2010, he was recognized as one of the Top 20 CMOs in the greater Washington/Baltimore region by SmartCEO magazine.
Brendan is a past president of the Washington, DC chapter of the American Marketing Association, past chair of the Greater Washington Board of Trade's Marketing & Communications Executive Network, a graduate of the Goodwill Industries International Executive Development Program, and a member of Leadership Greater Washington's class of 2011. Brendan earned his MS in Marketing from The Johns Hopkins University, and a BA in Mass Media & Communications from James Madison University.