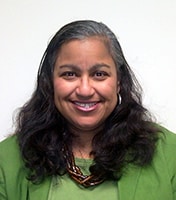 Judy Adams is the Chief People and Culture Officer for Goodwill of Greater Washington and The Goodwill Excel Center Adult Charter High School. In that role, Judy oversees the human resource function for Goodwill's 1000 employees serving its 21 retail stores, 2 warehouses, mission services division, charter high school and e-commerce operations.
Prior to her current role, Judy has served as Goodwill's Vice President of Human Resources since 2016, and Director of Human Resources. Her career began as the Ability One Recruiter for Goodwill in 2007, where she was responsible for recruitment and oversight of Ability One recruitment and compliance. Before coming to Goodwill Judy owned her own HR consulting practice with an emphasis on healthcare. Judy's love of HR began when she was HR Director for St. John's Community Services for people with disabilities in Washington, DC.
Judy earned her BS in Political Science at Syracuse University.