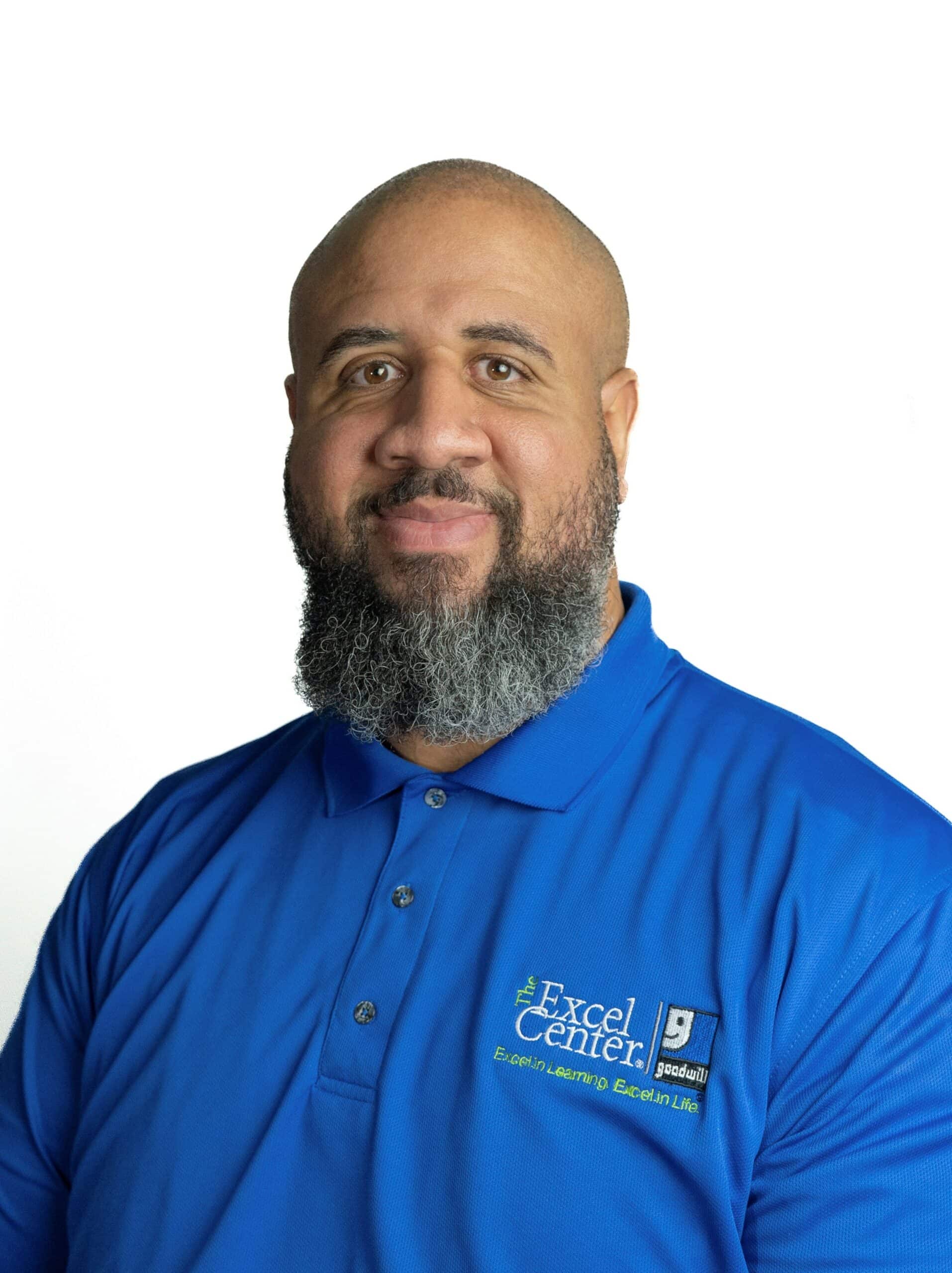 Black History Month is celebrated annually throughout the month of February. During this time, we collectively honor and highlight the accomplishments of Black Americans as a nation and learn more about their history. All month long, we will spotlight several members of our Goodwill family and share how they celebrate Black History Month and what it means to them.
Meet Derek Daniels.
Youth Service Coach at The Goodwill Excel Center
Derek Daniels has the pleasure of serving as the Youth Services Coach for the Goodwill Excel Center (GEC). Derek's first memory of Black History Month was in grade school, where he had the opportunity to learn about the history of Frederick Douglas. He recalls feeling slighted during Black History Month because February was the year's shortest month. However, Derek recalls, "I always enjoyed learning about historical black figures growing up, from Rosa Parks to Frederick Douglas; I always enjoyed learning about our history."
Derek has always been proud of his heritage, "To me, being black is strong, intelligent, creative, compassionate, understanding, and graceful." Derek takes pride in his work as a Youth Services Coach, "the GEC is a safe space; I believe I'm doing the Lord's work by empowering young black men and women and showing them their capable of changing their situation for the positive."
Being a Black man in the education field, Derek finds that most of his black students do not fully understand their history and credits the GEC for creating safe spaces for students to learn. Additionally, Derek credits the GEC for allowing him to find his calling and appreciates the opportunity to positively impact students' lives "we may not agree on how to get things done, but we all agree that we are here for the students." Derek also understands many of the challenges the youth that attend the GEC face, "Many of youth have no concept of a male role model; I believe the students look up to me because they know I'm here for them and that I care about them."
Thank you, Derek, for sharing your thoughts and experiences on Black History.