The Benefits of a Hospitality Career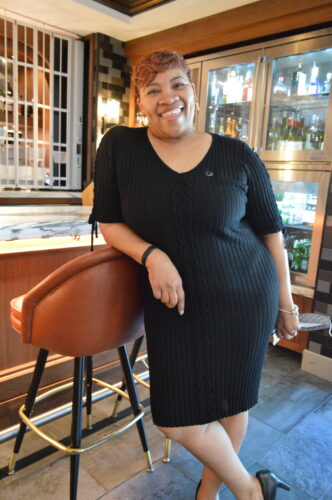 One of the industries most devastated by the pandemic was hospitality. Restaurants were closed, cruise lines were not cruising and hotels were seriously under booked. This created enormous hardships for those working at those types of businesses. Since the DMV is heavily dependent on tourism this had a profound effect on our community.
Fortunately, the hospitality industry has bounced back, fueled in large measure by two years of pent-up demand. This is great news for our area. According to JLL's Pulse of the Market report for May, the number of jobs filled in the DC region was at 97.9% of pre-pandemic levels. The report also listed over fourteen thousand job listings for "Food Preparation and Service".
July also happens to be National Culinary Arts Month. We thought this would be a good time to spotlight the types of careers that are available in the hospitality field. According to talent.com the median salary for a hospitality career is $33,150 per year. Zip Recruiter pegs the average annual salary at $57,606 – that's $28 per hour.
There is obviously a wide gap between what the General Manager (GM) of a hotel earns versus the salary of a waiter. However, that GM did not start at the top – they had to work their way up the, ahem, food chain. Regardless of the career you choose, you need to get your foot in the door at some point. This is where Goodwill of Greater Washington comes in.
Our Hospitality Job Training Program is a FREE five-week course that is taught by industry professionals. During those five weeks, a participant will earn industry credentials, gain valuable (and marketable) skills and prepare to interview for open positions in the industry. As we noted above, there are currently over 14,000 of those open positions in the DC Metro.
We have been training and successfully placing candidates in this field for over ten years. As a matter of fact, three out of four of our training program graduates are hired! Here is a list of just of the employers who have hired our graduates:
The Darcy
The LINE DC
The Marriott Marquis Hotel DC
A good example of how Goodwill's Hospitality Training Program can fundamentally change someone's life is Charade Jackson's story. She lost her job during the pandemic and decided to enroll in our program. She is now a sales coordinator at the Darcy Hotel in DC. You can see more of her story here: Despite job openings, gap remains between labor pool and needed skills (thedenverchannel.com).
A career in hospitality can be rewarding, fulfilling and fun. Better yet – it is sustainable. Despite the temporary downturn caused by the pandemic people will always be eating out and going on vacations.
If you would like to pursue a career in hospitality – or know someone who might be interested – check out our training program here: https://dcgoodwill.org/education/training-programs/hospitality/
Bon appetite!
Sources:
https://www.talent.com/salary?job=hospitality
https://www.ziprecruiter.com/Salaries/Hospitality-Industry-Salary
.