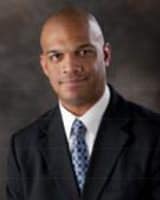 President & CEO, Hotel Association of Washington, D.C.
Solomon Keene is the President & CEO of the Hotel Association of Washington, D.C. (HAWDC). HAWDC was established in 1906 as a non-profit trade association representing the interests of hotels in the District of Columbia. The Association currently represents ninety-seven hotels on a variety of legislative, governmental and public affairs issues.
Since 2007, Solomon has served HAWDC in a number of capacities including member services, government affairs, legislative affairs, community affairs, workforce development initiatives, labor relations, and communications. Focusing on issues vital to the hospitality industry; Solomon oversees the implementation of policies and strategies designed to strengthen Association members' ability to operate hotels in the District of Columbia. Solomon serves as the Secretary/Treasurer to the Local 25/HAWDC Legal, Health & Welfare, 401 K and Pension Funds. Solomon is also a registered Lobbyist for HAWDC.
Solomon currently serves on the Board of Directors for the DC Chamber of Commerce, Destination DC, Washington Convention and Sports Authority, DC Central Kitchen, International Society of Hospitality Association Executives, American Hotel & Lodging Association and the Advisory Board for the College of Business Bethune-Cookman University.
Prior to joining HAWDC, Solomon was in the financial services industry as a Financial Advisor with Morgan Stanley in Ormond Beach, FL. Upon moving to Washington, DC Solomon worked with the National Association of Foreign Trade Zones.
Solomon is a native of Newport News, VA and received a Bachelor of Science in Business Management from Bethune-Cookman University in Daytona Beach, FL and holds a Masters of Public Administration (MPA).